Cleveland Indians 2013
Tribe Media Day
The 2013 season looks to be very exciting and promising for the Cleveland Indians. Some great new acquisitions such as Nick Swisher, Michael Bourn and Brett Myers will be featured along with returning stars and stars-to-be such as Asdrubal Cabrera, Carlos Santana and Jason Kipnis. All under the leadership of respected manager Terry Francona.
Terry Francona, son of Indians start Tito Francona, grew up in the Indian's clubhouse along with Max Alvis' son and others. In this short video clip, Cleveland Indians PR VP Bob DiBiasio spoke about former Tribe star Tito Francona and his son, current Indians manager Terry Francona. DiBIasio said "He is one of us."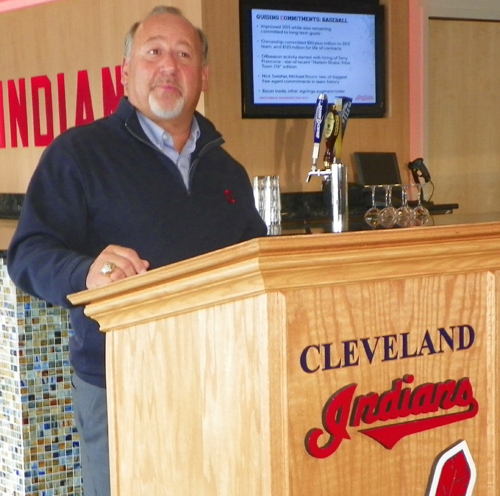 Bob DiBiasio





We also talked about former Tribe star Rocky Colavito who was a fan favorite in the late 50's and early 1960s. Rocky turns 80 on August 10, 2013 and the Cleveland Indians are throwing him a birthday party at their home game on that Saturday.

Remember how little leaguers all copied the famous Colavito stretch as they stepped up to the plate?



The 2013 season will have lots of promotions including a new bobblehead of former Tribe star Albert Belle in his famous pointing at his bicep pose and a new bobblehead of Omar Vizquel leaping over 2nd base surrounded by his Gold Gloves. Another favorite from the 90s team, Carlos Baerga, will be inducted into the Cleveland Indians Hall of Fame and former GM John Hart will also be recognized.



2013 is also special because Cleveland Indians Charities is celebrating their 25th anniversary this year and has a new Catch 25 program. Last year they donated $1 million to the Boys and Girls Clubs of Cleveland. High school baseball for boys and softball for girls in the Cleveland metropolitan school district is 100% funded by Cleveland Indian Charities and would not exist without them.



If you aren't excited about the 2013 season yet, how about an impromptu drum solo by Cleveland Indians mascot Slider to get you going?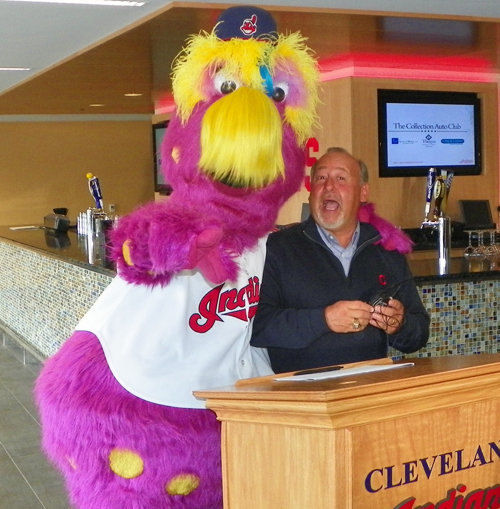 Slider and Bob DiBiasio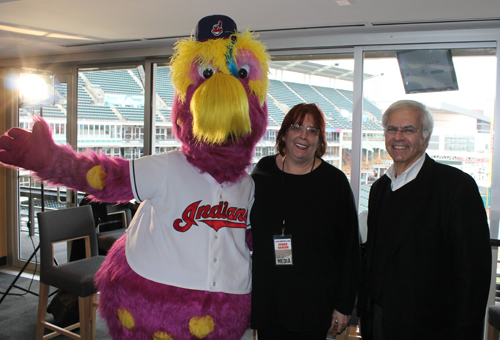 Slider, Debbie Hanson and Les Levine



Go Tribe!
---
Top of Page
Back to Cleveland Sports