Busch Stadium - St Louis Cardinals


On a trip to St Louis, we toured Busch Stadium, home of the National League champion St Louis Cardinals. Statues, like the photo below of Cool Papa Bell, of Cardinal greats such as Stan Musial, Bob Gibson, Lou Brock, Ozzie Smith, Dizzie Dean and others can be viewed on the first Busch Stadium page.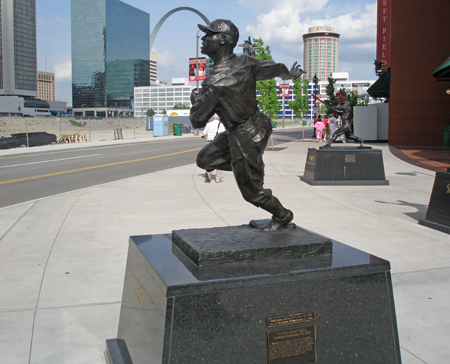 Cool Papa Bell
Besides the statues, there are plaques commemorating milestones in Cardinals history on the concourse around the outside of the Stadium.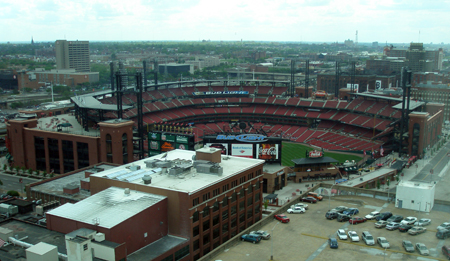 Busch Stadium


---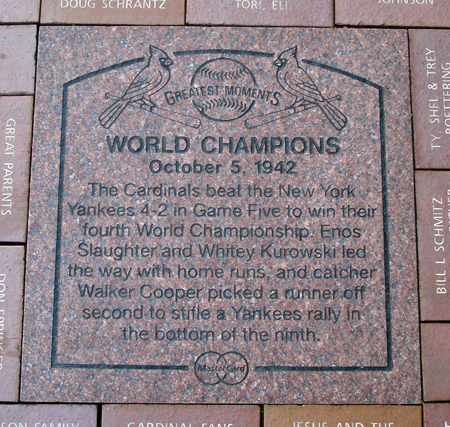 1942 World Champion St Louis Cardinals


---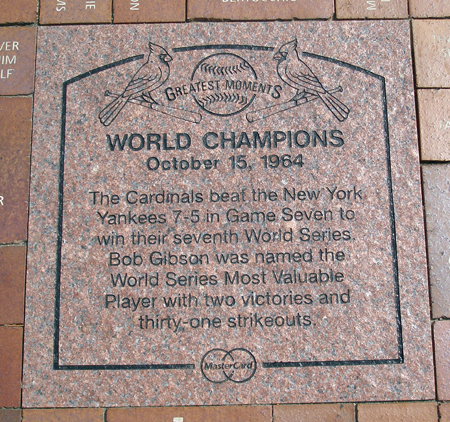 1964 World Champion St Louis Cardinals


---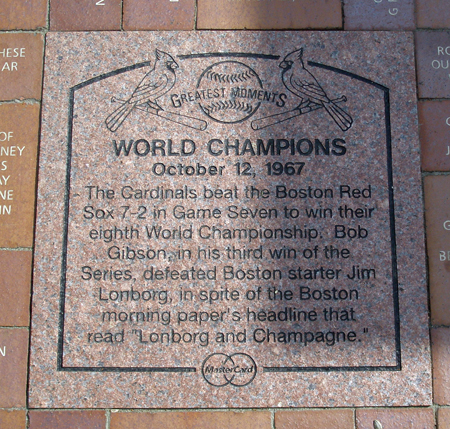 1967 World Champion St Louis Cardinals


---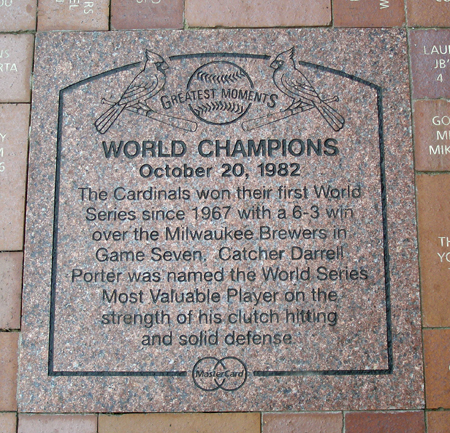 1982 World Champion St Louis Cardinals


---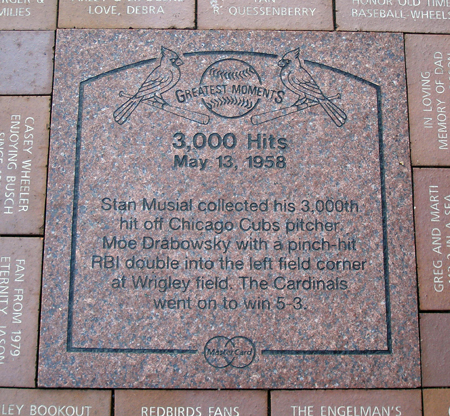 Stan Musial gets 3000 hits


---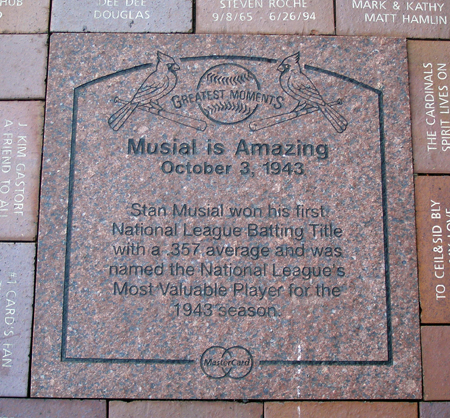 Amazing Stan Musial in 1943


---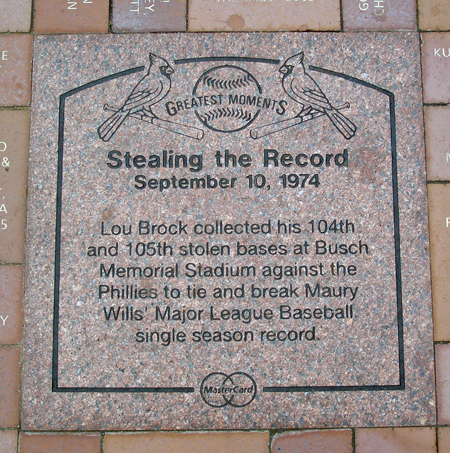 Lou Brock stolen base record


---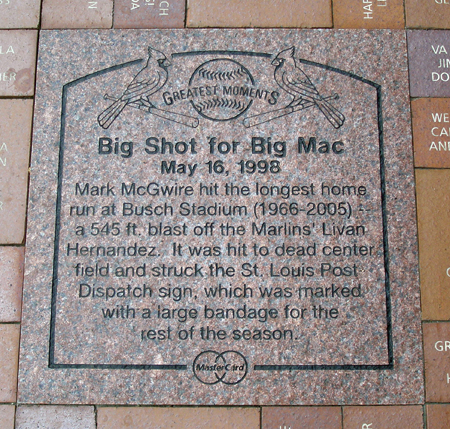 Mark McGwire longest home run


---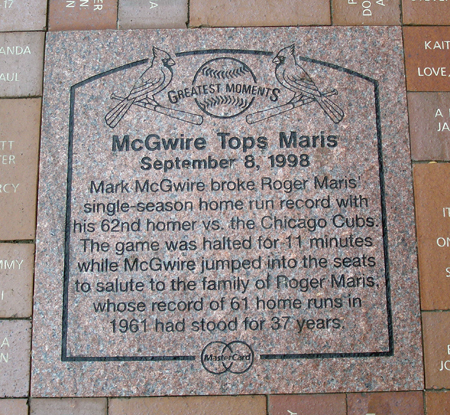 Mark McGwire tops Roger Maris in home runs


---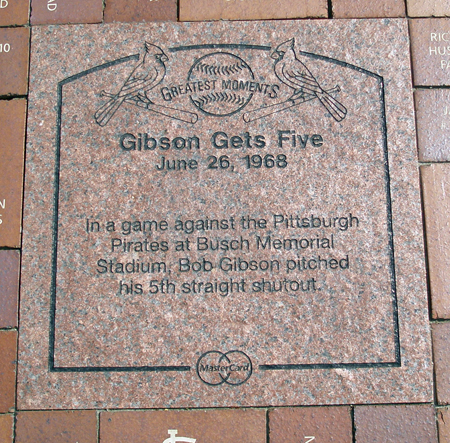 Bob Gibson gets 5th straight shutout


---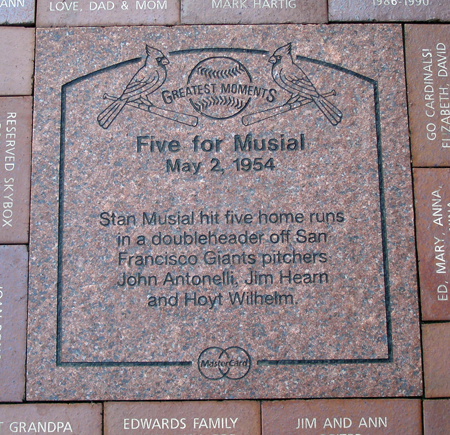 5 homers for Stan Musial in doubleheader


---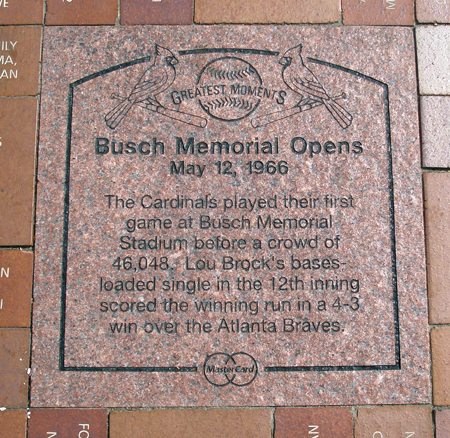 Busch Memorial Stadium opens


---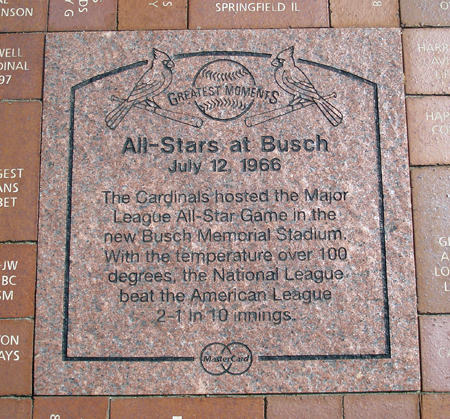 1966 All Star Game


---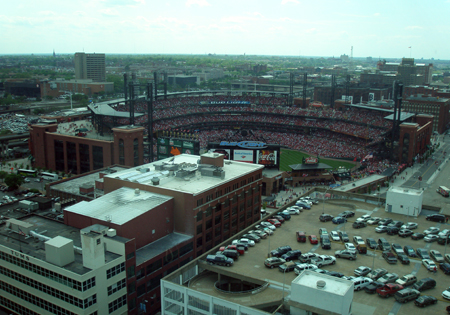 ---
See the St Louis Cardinal statues on Page 1
---
Top of Page
Back to Cleveland Sports
Back to Cleveland Travel