Cleveland Browns 2007 Opener
Honoring Gene Hickerson
By far, the best part of the Browns 2007 Opener came before the game and during halftime. The actual game against the Pittsburgh Steelers was an embarrassment.
Before the game, a huge US flag was unveiled. The flag covered the entire length and width of the field!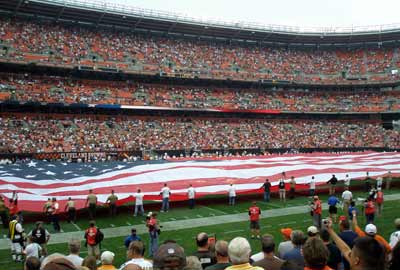 As it was unfurled by members of all branches of the military, the US Coast Guard Glee Club sang a medley of patriotic songs followed by the National Anthem as 2 planes skimmed the scoreboards in a flyover maneuver.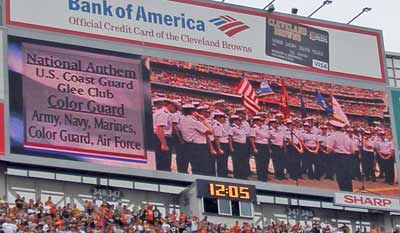 Legendary Browns guard Gene Hickerson, who was just inducted (finally) into the National Football League Hall of Fame in Canton, was in the midst of the captains of the 2 teams for the coin toss.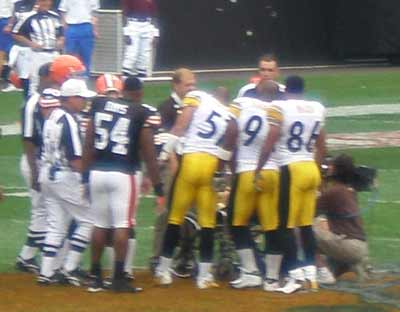 At halftime, #66 was flanked by family and wheeled to midfield. A large photo of the Browns great was unveiled.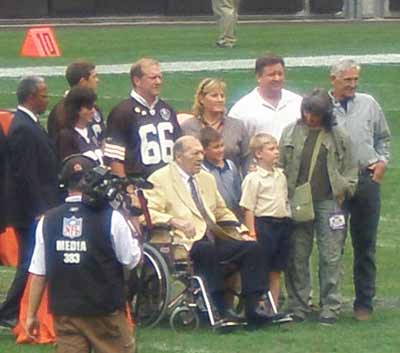 Gene Hickerson, wearing his yellow Hall of Fame jacket received his Hall of Fame ring to thunderous applause from the fans in the stands.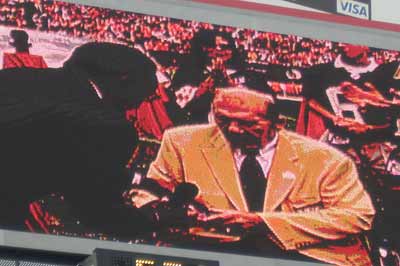 Busts of all of the Cleveland Browns in the Football Hall of Fame were brought out and encircled Gene and his family.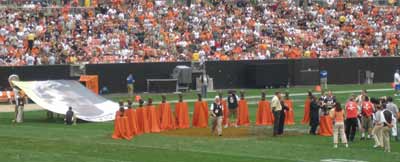 Gene Hickerson should have been inducted into the NFL Hall of Fame many years ago. He paved the way for 3 Hall of Fame running backs: Bobby Mitchell, Jim Brown and Leroy Kelly.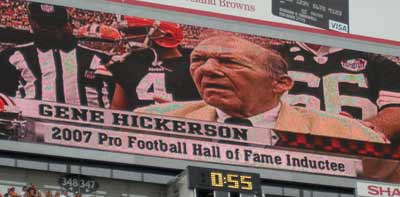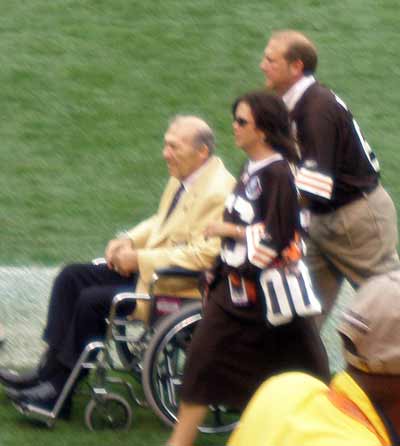 Fans will never forget the speed and agility of #66, a big and powerful man, as he almost gracefully pulled out to block on one of the famous Cleveland Browns sweeps.

We all just wish his Hall of Fame induction had come as it should have - many years ago.
---
Top of Page
Back to Cleveland Sports