Cleveland Indians 2012 Season
Though last winter wasn't as fierce as many in recent memory, everyone is ready for spring and that means one thing - the return of Cleveland Indians baseball.
The Tribe has listened closely to fans and has some new fan-friendly policies that fans (and families) will like. For example, fans needing to exit and re-enter Progressive Field must do so through a dedicated gate at Gate A. Their game ticket will be scanned upon exit. To re-enter the Ballpark, fans will enter through the Security Checkpoint and turnstiles where their ticket will be re-scanned.
This year fans entering Progressive Field will be allowed to bring in a single, factory sealed bottle of water that is 20 ounces or less.
Food has always been a big part of the baseball experience. Bob DiBiasio, Cleveland Indians VP of PR, says that baseball is unique among the major sports because "Food matters to you when you come to a baseball game."
The Indians will have food options for everyone - from kids to adults, hot dog lovers to vegans. Be sure to try the new Food Network Buffalo Chicken Macaroni and Cheese at sections 121, 154, 163, and 550. As an introductory offer, the Buffalo Chicken Macaroni and Cheese will be offered for $2 (regularly $4.50) for the first home stand, while daily supplies last.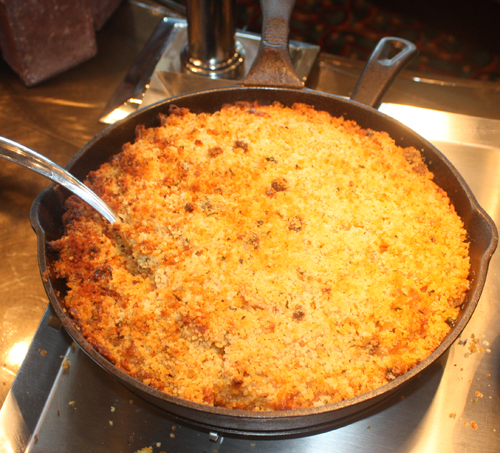 Buffalo Chicken Macaroni and Cheese



How about a Food Network Hot dog and Sausage Bar at section 157? Come enjoy a hot dog or sausage fresh off the grill topped with your choice of sauerkraut, smoky baked beans, Fritos, fried onions, smoky-sweet jalapeno relish, bacon chunks, grilled onion and peppers, cole slaw or pulled pork. Be sure to try the Signature Dog topped with smoky baked beans, mustard and Fritos. The Cleveland Dog features cole slaw, pulled pork and BBQ sauce.
Like chicken? Like beer? This may get your mouth watering.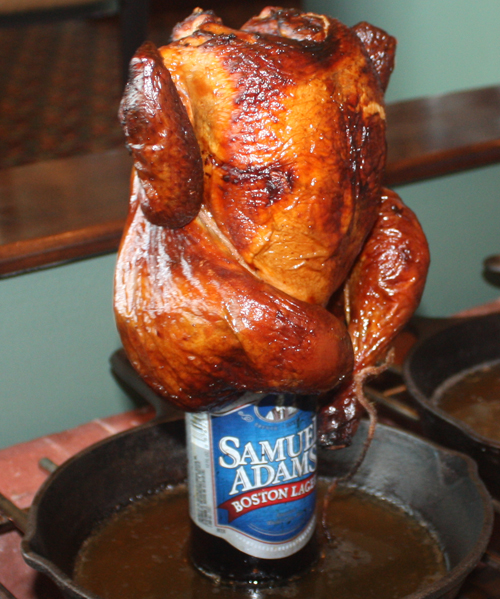 And if it's a special occasion, try the bourbon praline cake.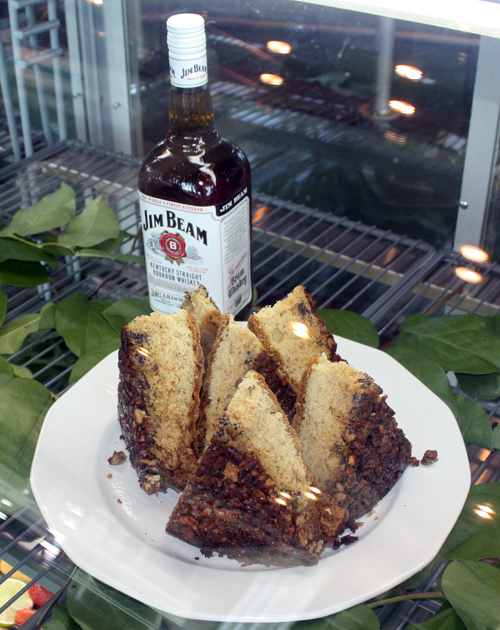 Manager Peg Kalberer pours the Jim Beam over the cake just before serving.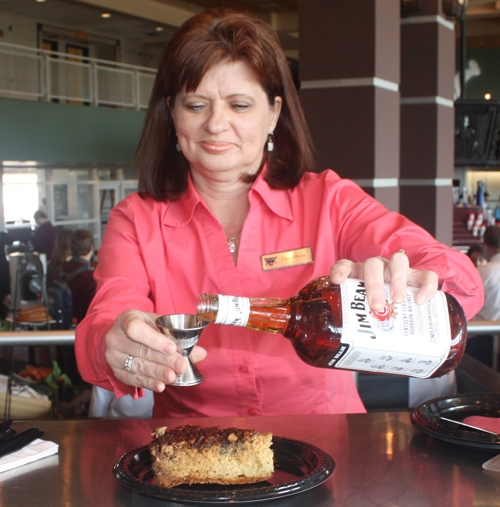 Peg Kalberer
Really hungry? Joe Norman will cut you a slice or two of a sub sandwich.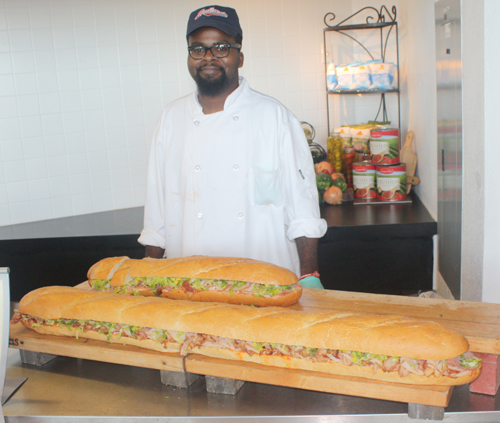 The 2012 Tribe will wear slightly different home and away uniforms, but no drastic changes.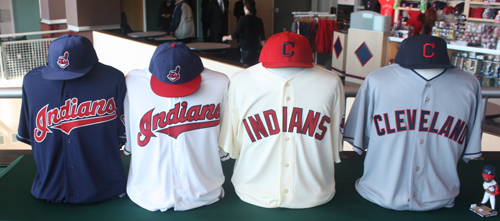 2012 Cleveland Indians jerseys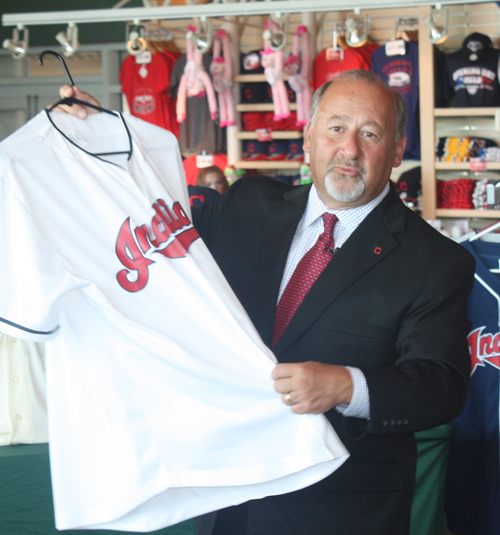 Bob DiBiasio with a 2012 Cleveland Indians jersey



There will be new giveaways and merchandise for fans in 2012.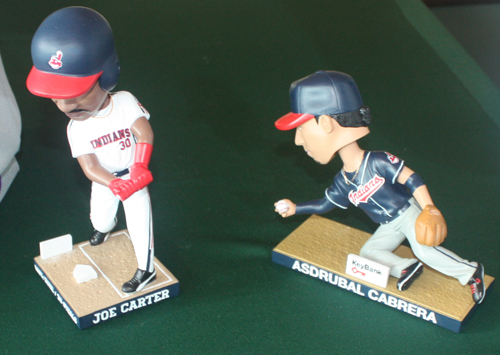 Joe Carter and Asdrubal Cabrera bobbleheads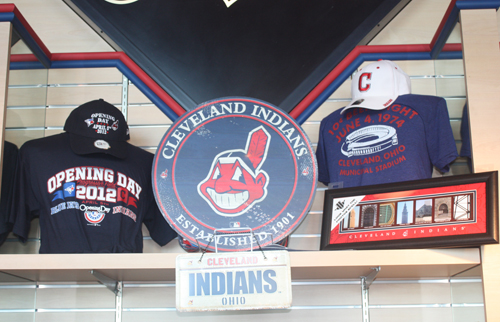 We think that a huge fan favorite will be the authentic collectible items that will be available to fans. Bats, balls, bases and other gear that was used in games will be made available, along with the pedigree, for collectors and fans to purchase.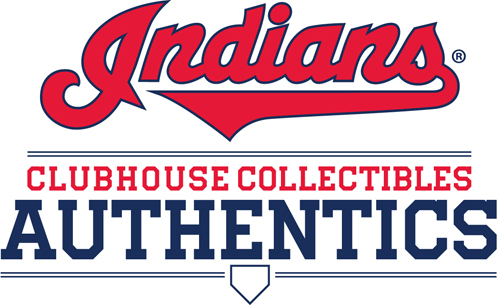 But of course the main event is the baseball game and our Cleveland Indians. It was good to hear Tribe VP Bob DiBiasio talk about the return of Albert Belle to the family due to the efforts of Carlos Baerga, Kenny Lofton, Sandy Alomar and Mike Hargrove.
As you approach Progressive Field you will notice the new wind turbine at the south-east corner of the ballpark. It's a pioneering design and the Indians are the first Major League Baseball team to install a wind turbine.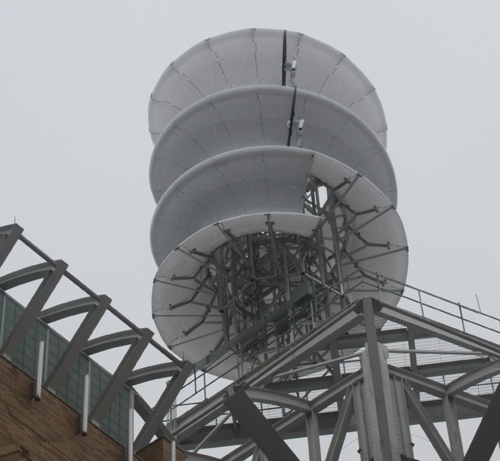 Cleveland Indians Experimental Wind Turbine at Progressive Field - info, pictures and video

From Community Outreach to new Social Media efforts, the 2012 Cleveland Indians experience should have something for everyone. Hopefully they will duplicate last year's fast start and give us a lot to cheer for all season long.
Go Tribe!
---
Cleveland Indians and Social Media
Facebook, Twitter, Google+, Pinterest, TribeVibe and more


---
Top of Page
Back to Sports for Cleveland Seniors and Baby Boomers