88 year old George Riser
Track and Field Medalist
National Senior Games
Cleveland Senior and World War II Veteran George Riser is a retired high school football and track coach. He started competing as a senior athlete at the age of 68 and continues now at age 88.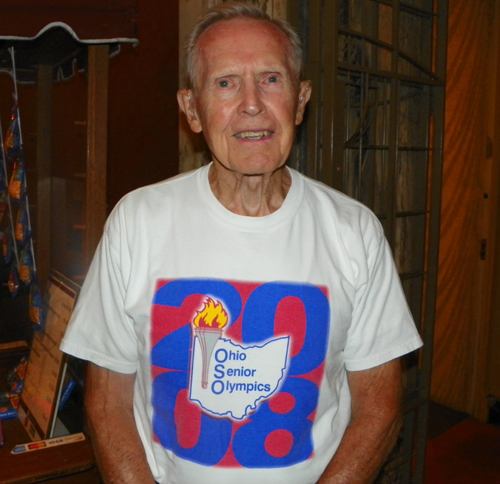 George Riser



The Lyndhurst resident competes in various events such as the shotput, discus, hammer throw, 50M and 100M sprints and a 1500M Racewalk. He is the reigning gold medalist in the shot put and discus at the last 5 National Senior Games.

George has had to overcome obstacles such as neck vertebrae and spinal column surgery but is passionate about this healthy lifestyle and continues to compete.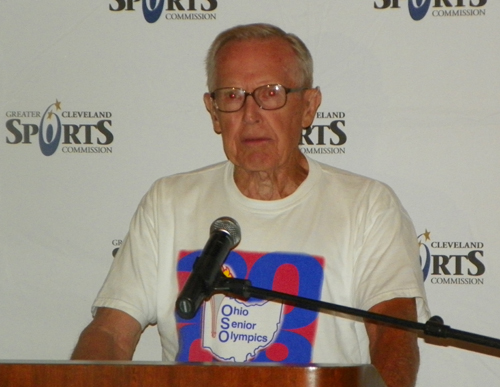 George Riser speaking
at the National Senior Game launch in Cleveland



The 2013 National Senior Games will be held in Cleveland Ohio from July 21-August 1, 2013. 14,000 athletes are expected to compete in front of 20,000 family and friends.

Athletes 50 years of age and older will compete in 19 different sports. Learn more about the 2013 National Senior Games.

We can't wait to watch George compete in the 2013 Summer National Senior Games to be held in Cleveland.
---
---
Top of Page
Back to Sports for Cleveland Seniors and Baby Boomers