A Celebration of Patriotism and Bravery
to honor our Military Personnel
10th Annual Support Our Troops Luncheon
The 10th annual Support Our Troops Luncheon was held on September 8, 2011 at Windows on The River.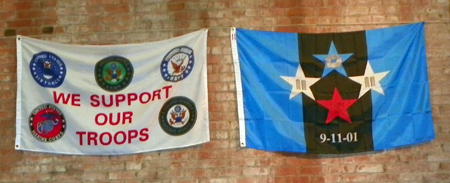 This year, which also marks the 10th Anniversary of the 9-11 attacks, the luncheon had a very special keynote speaker, Mr. David Beamer. Mr. Beamer is the father of Todd Beamer. Todd is the young man who rallied the passengers of United Flight 93 together with his cry "Are you guys ready? Let's roll!"
The plane had been hijacked by terrorists and was being aimed at a target of national impact with the certain deaths of thousands of people. Todd conferred with the other passengers and called them to action with the famous words that became the war cry for all the brave men and women fighting al Qaeda in Afghanistan and Iraq.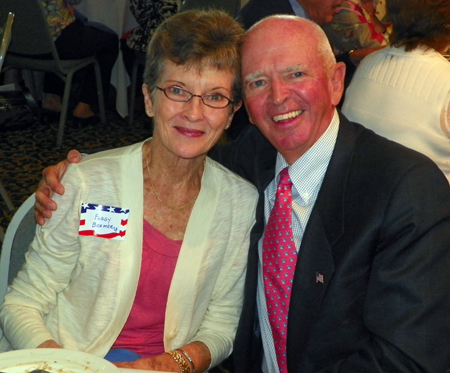 Peggy and David Beamer



Mr. Beamer, who was accompanied by his wife, Peggy, spoke passionately and without equivocation on the heroism of the forty passengers and crew who were murdered by the terrorists on September 11, 2001. They successfully kept the terrorist from achieving their goal by bringing the plane down in Shanksville Pennsylvania. There is no doubt thousands of lives were saved by their actions.

In this first video segment, David Beamer warns how the enemy is infiltrating us and how it upsets him that no prayer will be allowed at Ground Zero but a 'victory symbol" mosque will be built there - with taxpayer money.

Next Mr Beamer told how we all have a responsibility to fight terrorists and that 'denial is a bad strategy.' Mr beamer recommended the following two books to give more information on the extremist Muslim approach: The Third Choice: Islam, Dhimmitude and Freedom
and Sharia Law for Non-Muslims.
In the last video, David Beamer told how after Bin Laden was killed, the President went to New York and the Vice-President to Washington DC for ceremonies. But nobody went to Shanksville, PA. Mr. Beamer spoke of his goal to have a memorial built in Shanskville noting that there is a memorial in both New York and at the Pentagon. He asks that very person donate one hours pay one time to the memorial.
The Halo Foundation in Akron is also raising funds for the Memorial. Their goal is to have each person donate "93 cents for Flight 93". You can help remember Flight 93 and support the Memorial by visiting the Flight 93 Memorial website.
Also speaking at the event was Bob Hope, nephew of the late comedian. Mr. Hope is the President of the Board of Directors of USO of Northern Ohio. Just recently a brand new Bob Hope USO Lounge was opened at Hopkins Airport, being one of two in the country allowed to use the Bob Hope name. (The other being at LAX in Los Angeles.)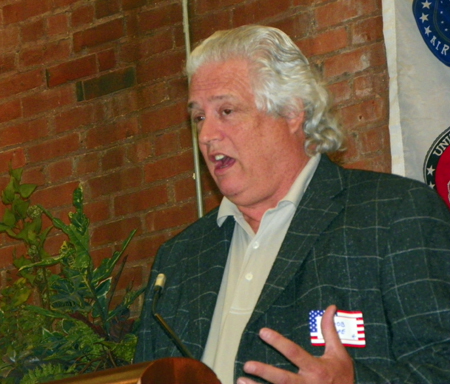 Bob Hope



Mr. Hope told us that his uncle, who received thousands of awards and honors in his lifetime cherished one more than any other. By an act of Congress, he became the country's one and only "Honorary Veteran".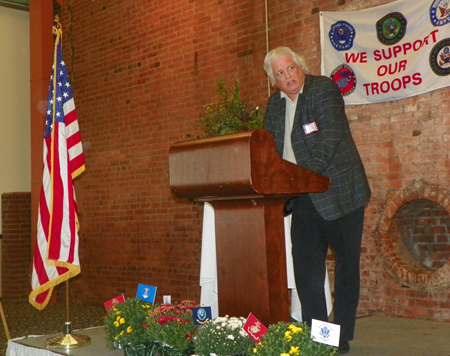 Bob Hope



Retired WKYC news anchor Tom Sweeney also spoke, talking about the Greater Cleveland Fisher House Foundation. Fisher Houses around the country provide lodging and support to families of veterans being treated at the Veterans Hospital.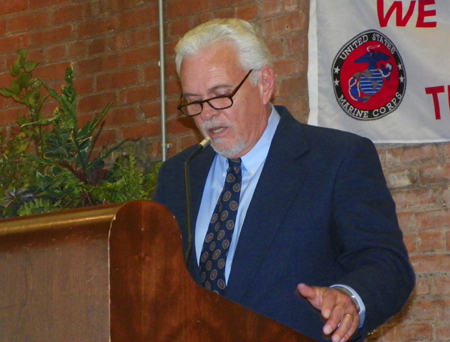 Tom Sweeney



Sweeney recalled an old WWII song which said "We will wait for them and pray for them until they all come home." He added a line of his own "and if they are broken we will fix them."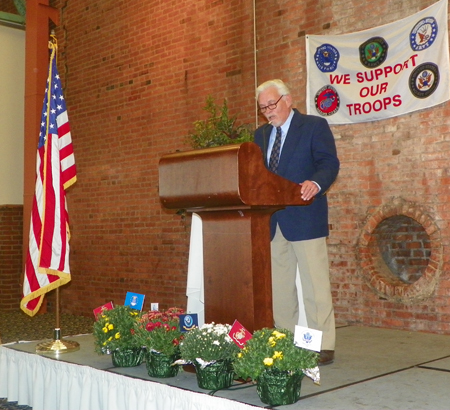 He says this is an oath between those who served and those who were served.
In addition to lunch and the inspiring speakers, there was a silent auction, with many great donations to benefit Support Our Troops. The co-chairs Lucy Stickan and Sally Florkiewicz did a remarkable job and are to be commended for their tireless efforts on behalf of our Military.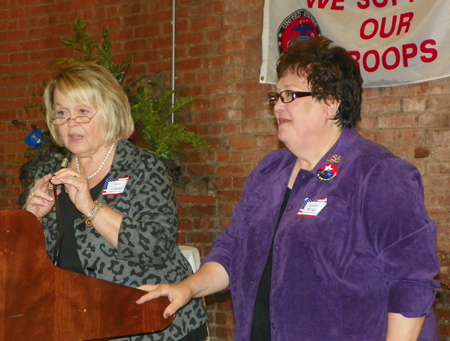 Event co-chairs Sally Florkiewicz and Lucy Stickan



Enjoy these photos (by Debbie Hanson) from this important event.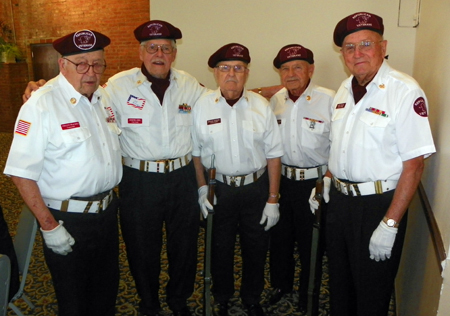 RVCC Color Guard - Vincent Fraciolo, Joseph J. Biel, Ed Morrow,
Marty Drabek and Skip Engel


---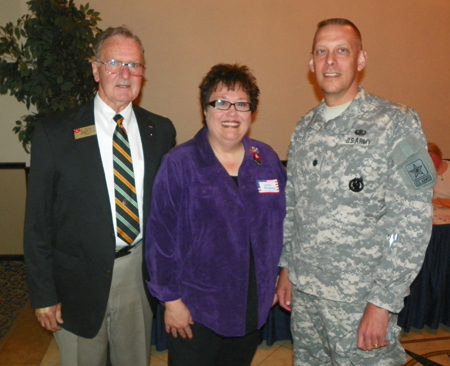 Bill Willoughby, Lucy Stickan and Lt. Colonel David Barlet.
Mr Willoughby led the Pledge of Allegiance.


---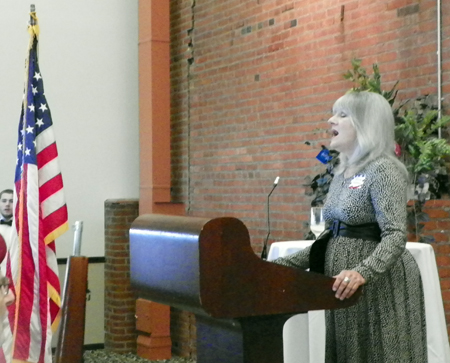 Tampa Murphy led the Star Spangled Banner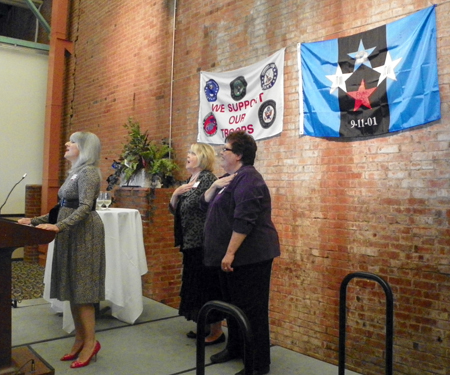 ---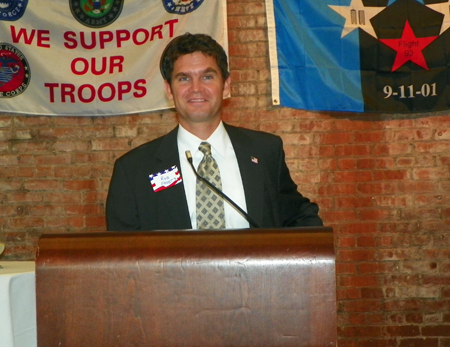 Rob Frost gave a welcome and invocation


---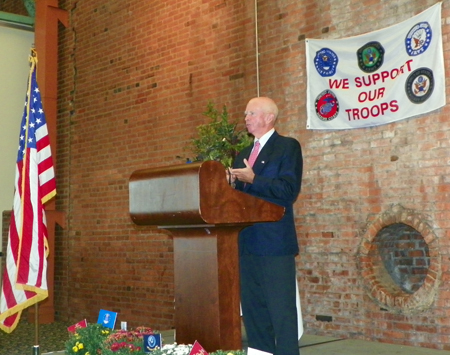 David Beamer giving keynote address


---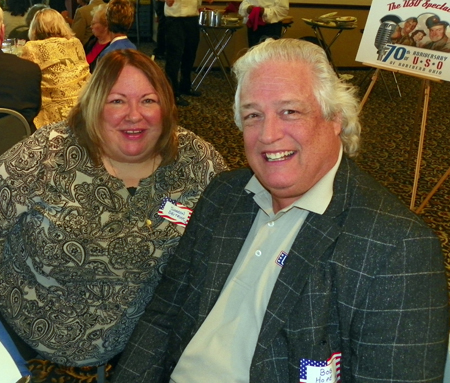 Susan Deitrick and Bob Hope


---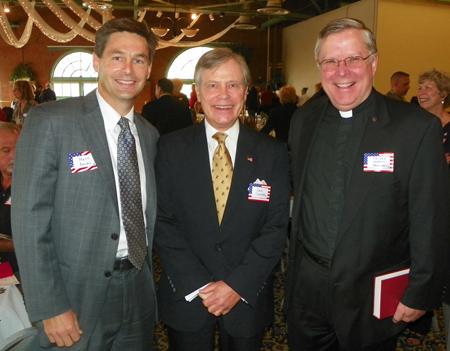 Matt Dolan, Dan Carter and Fr. Howard Humphrey
Fr. Humphrey gave the Benediction and
Dan Carter gave concluding remarks


---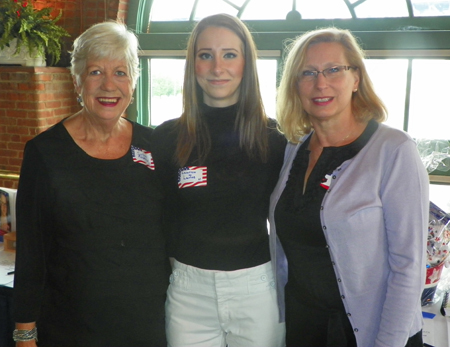 Susan Rodman, Lauren LaJoe and Karen LaJoe


---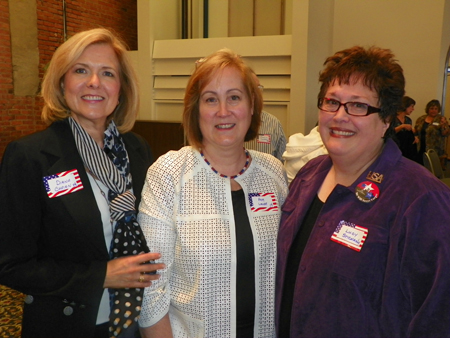 Diana Chrien, Pam Lange and Lucy Stickan


---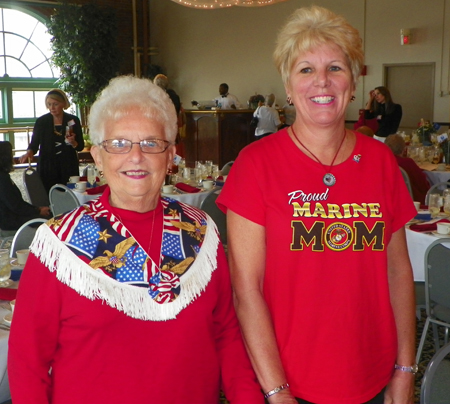 Betty Sullivan and Marine Mom Michelle Ek


---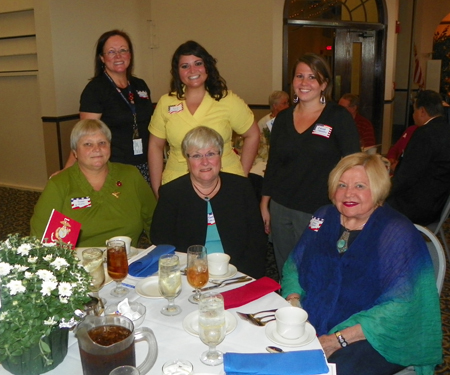 Back row: Rosie Jovic, Cassie Gaffney, Judy K. Zamlen-Spots
Front row: Susan Jovic, Mary Spada and Senator Grace Drake


---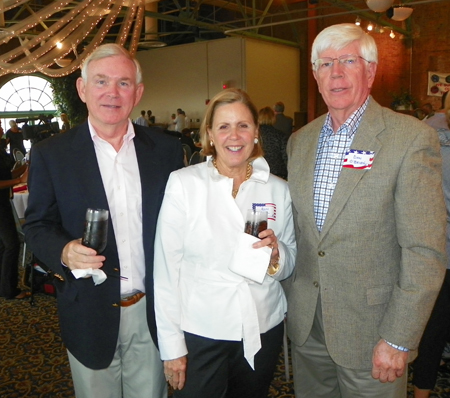 Bill and Ann Cull with Dan O'Brien


---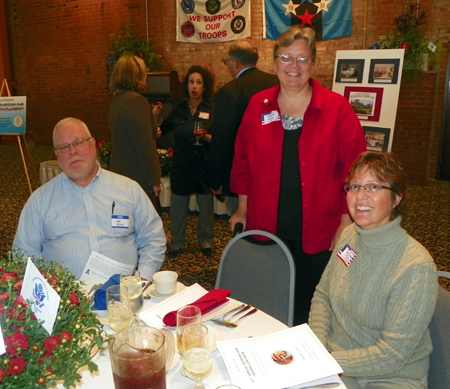 Joe Kuly, Tammy Puff and Ann Marie Mills


---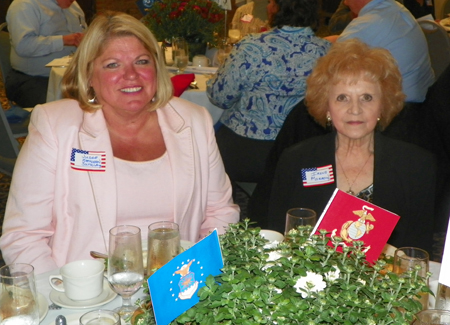 Judge Kathleen Satula and Irene Morrow


---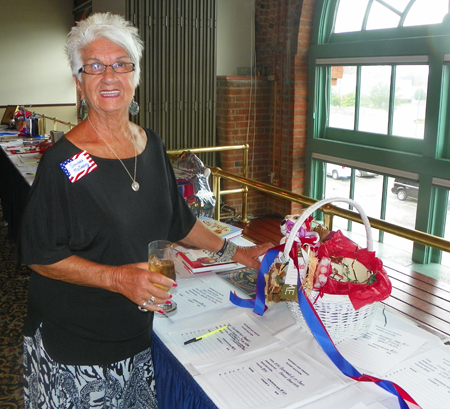 Sondra McCarthy checks out the Silent Auction


---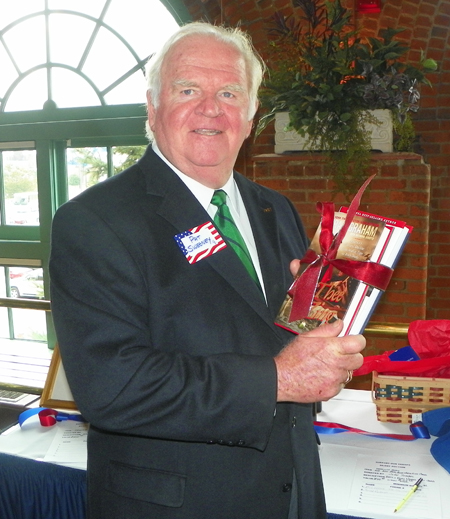 Rep. Patrick Sweeney


---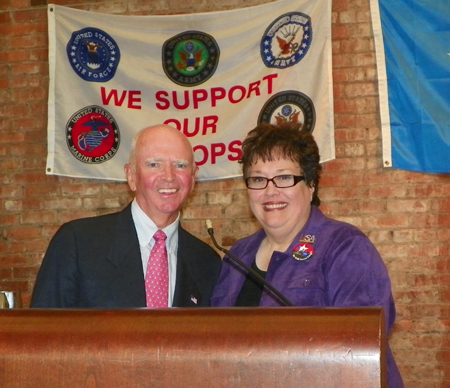 David Beamer and Lucy Stickan


---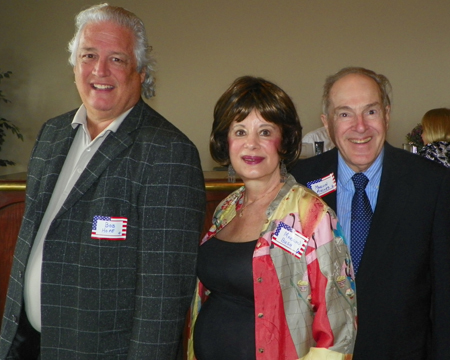 Bob Hope, Marilyn Bush and Marvin Piniles


---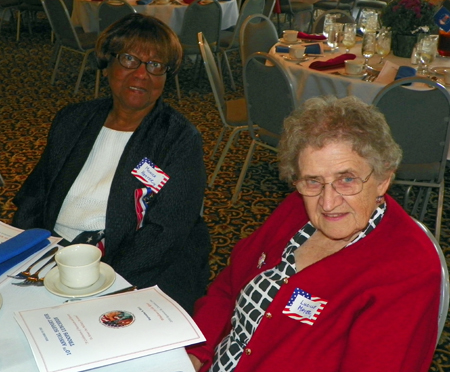 Monica Hunter and Lucille Mayer


---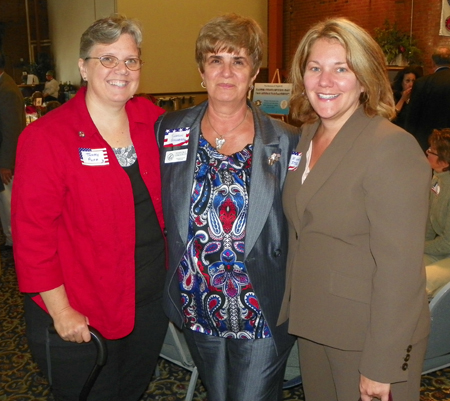 Tammy Puff, Sharon Gingerich and Michelle Stys


---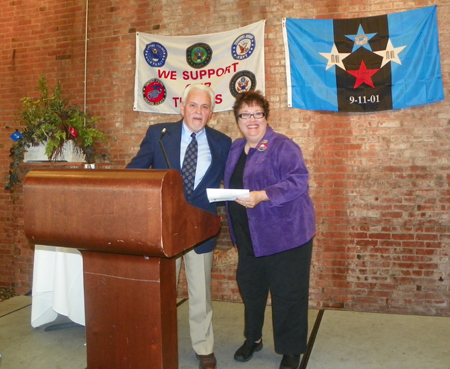 Tom Sweeney and Lucy Stickan


---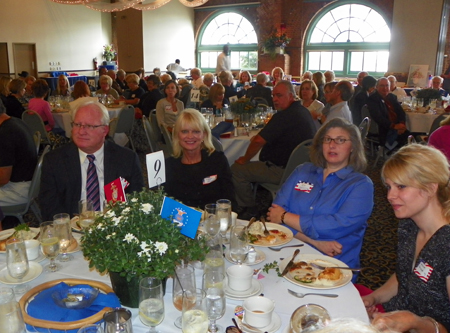 ---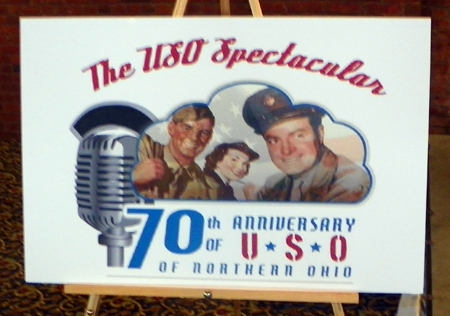 USO of Northern Ohio 70th Anniversary


---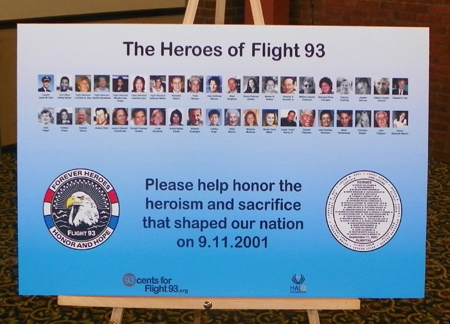 Heroes of Flight 93


---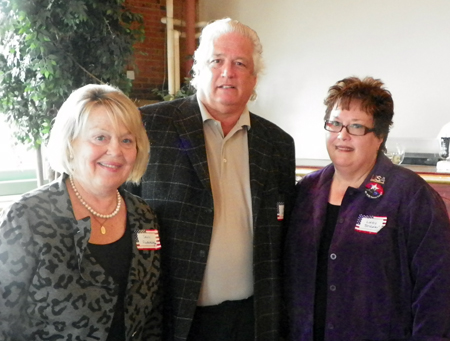 Co-chairs Sally Florkiewicz and Lucy Stickan with Bob Hope


---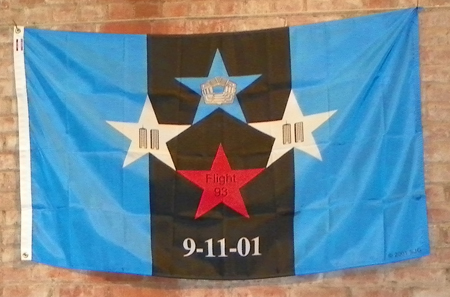 ---
Top of Page
Back to Veterans & Military, Police & Fire and Patriotic News