9-11 Memorial and
Boulevard of 500 Flags in Eastlake Ohio
Just east of Cleveland in the suburb of Eastlake Ohio is an inspiring memorial to remember the attacks of 9-11 and to honor military veterans, police, fire and others who have risked their lives for us all.
According to the Boulevard of 500 Flags website, the idea for the Boulevard of Flags was born after Memorial Day in 1995.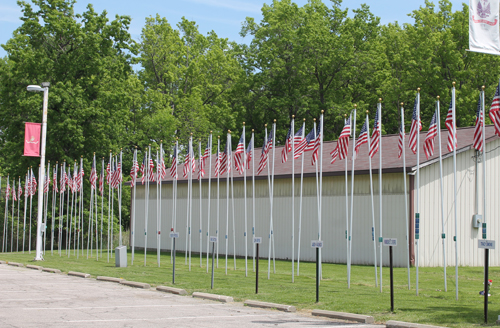 It was suggested to Veterans groups that it would be nice to see the veterans who served our country from the Eastlake area be saluted everyday, not just on Veterans Day or Memorial Day.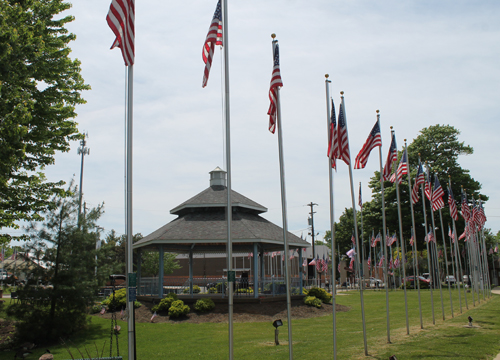 Presently there are plaques with names of many local veterans on these flags. The 18 flags at half-staff honor those 26 Servicemen killed in action from World War II to Operation Iraqi Freedom.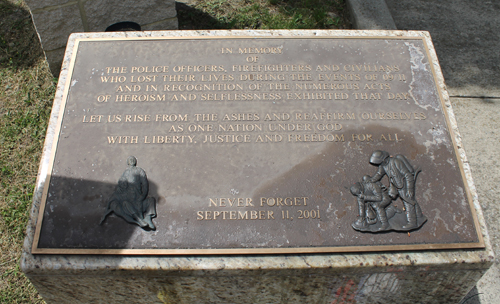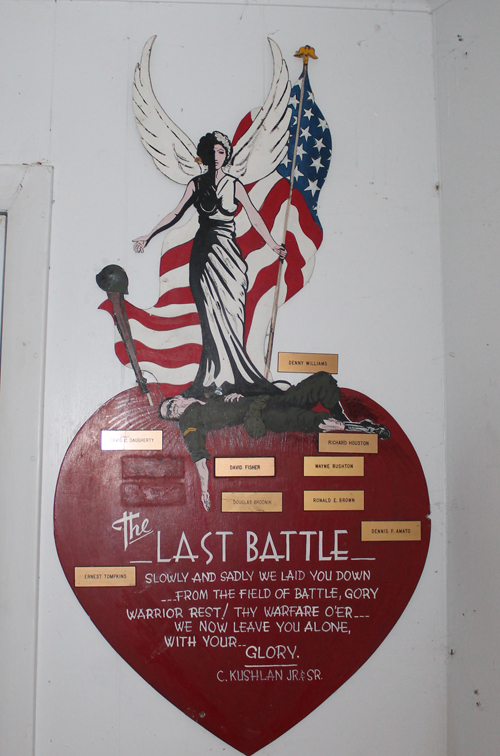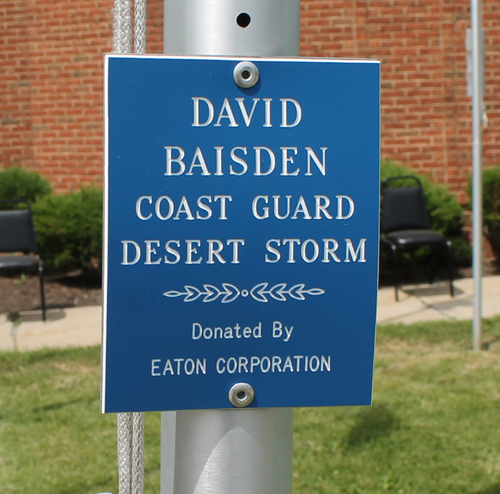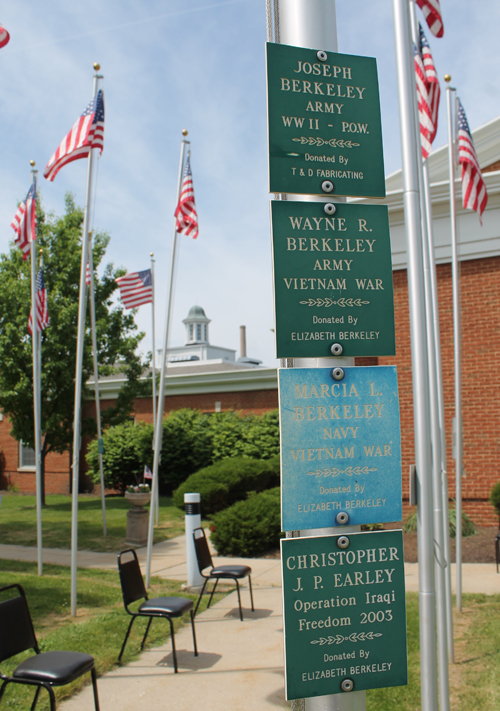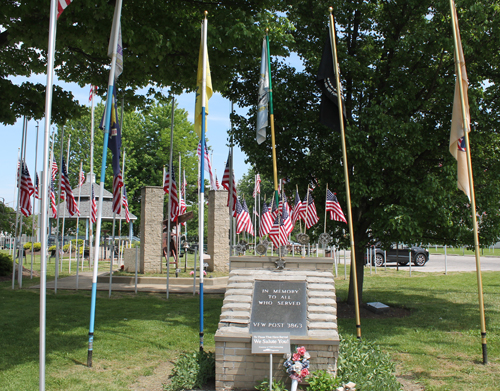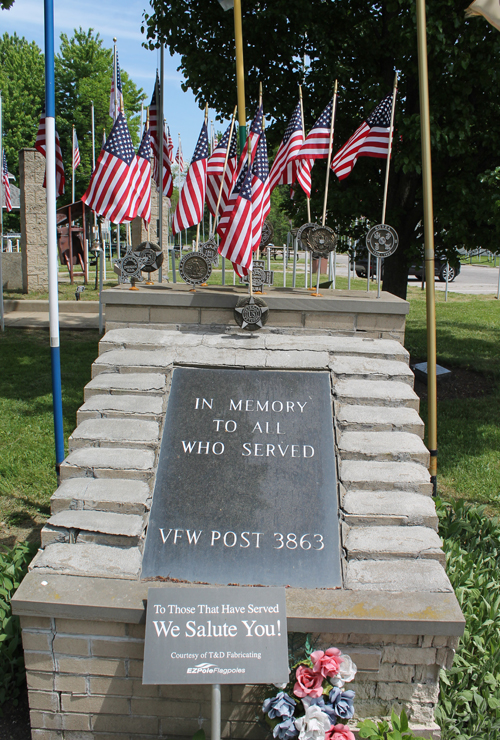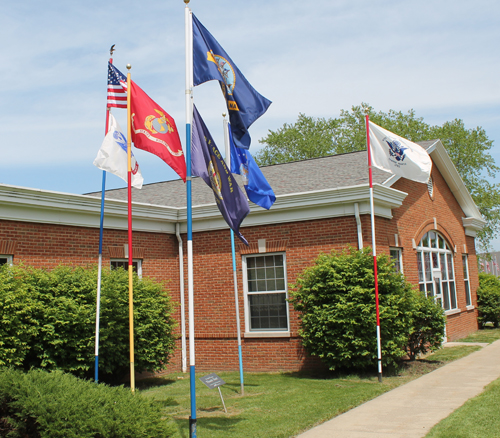 Armed Services flags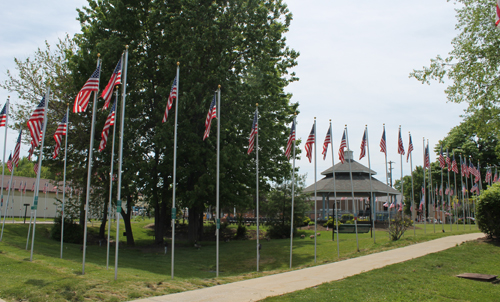 In addition, there is an America Remembers Memorial with the base in the shape of the Pentagon, the two pillars represent the World Trade Center and the center grass represents the field in Shanksville, PA.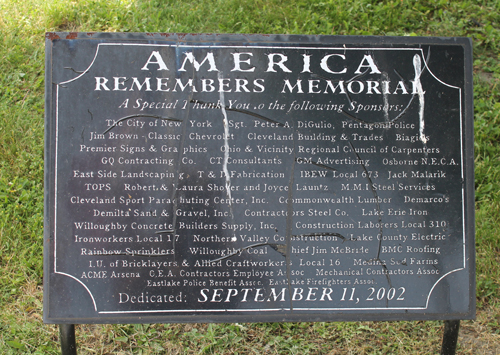 America Remembers Memorial in Eastlake Ohio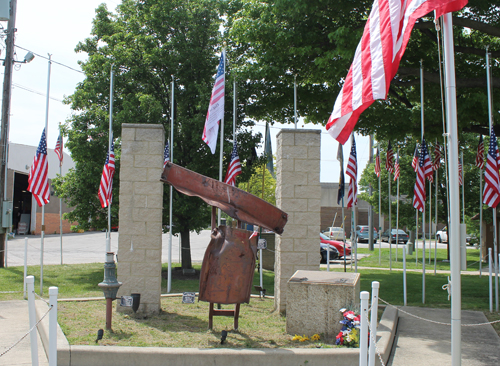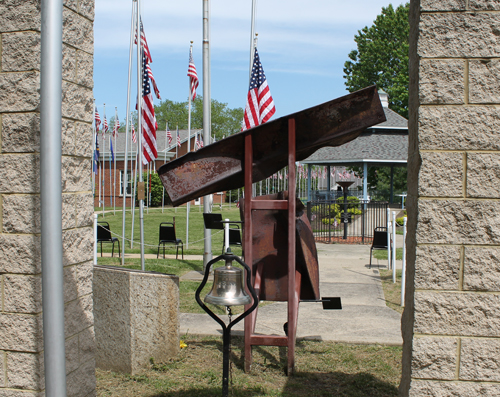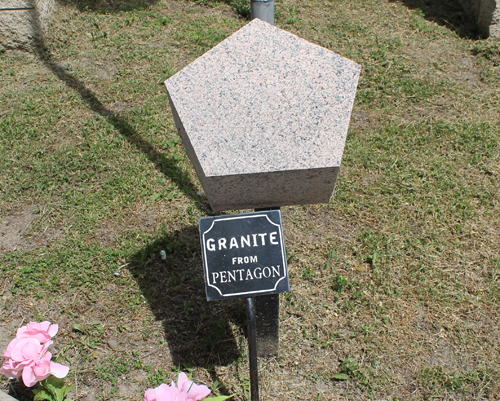 Granite from Pentagon on 9-11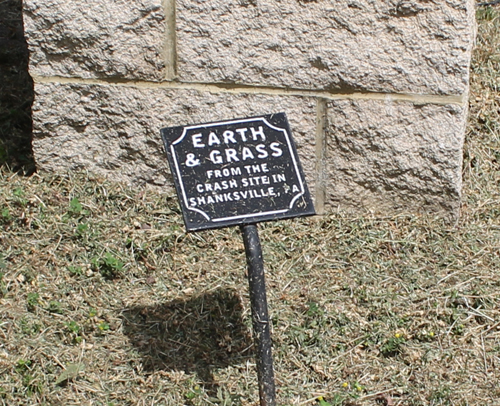 Shanksville Pennsylvania grass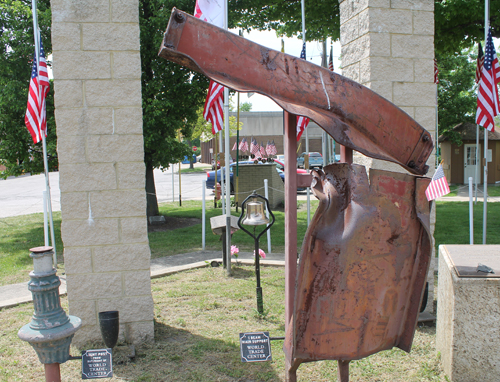 World Trade Center beam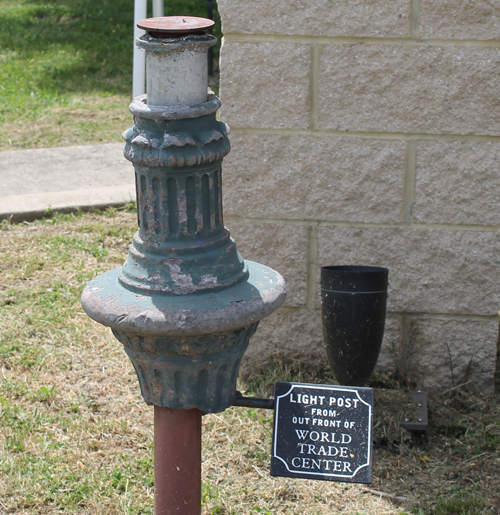 World Trade Center light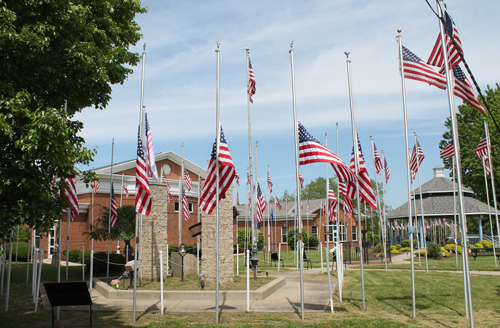 At the same site is an Eternal Flame which commemorates the arrival of the Olympic Torch on June 10, 1996 as the Olympic Torch made its way through the United States from Greece to Atlanta for the 1996 Olympics. The Torch Ceremony attracted nearly 5,000 people to the area for that very special celebration.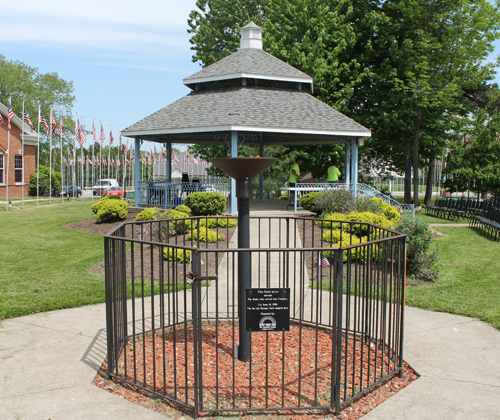 Eternal Flame in Eastlake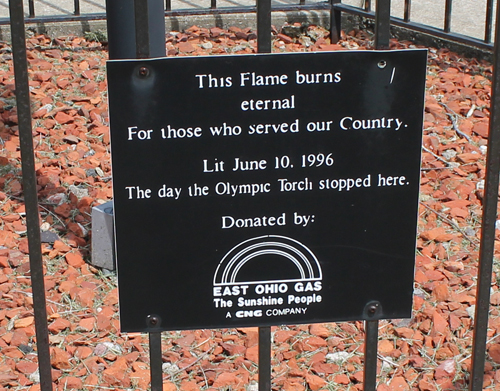 It is very easy to find the Boulevard of Flags and 9-11 Memorial. Take the 91 Eastlake Exit off Rte 2 (as if you were going to the Lake County Captains Ballpark) and travel North on 91 till it ends at Lakeshore Blvd.( Rte 283) Turn right (east) and the Boulevard is just a few hundred feet on your right. You may want to visit at night when the flags are illuminated.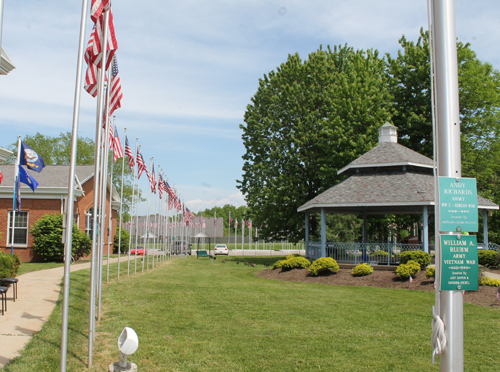 Take a look at this short walking tour video of the Eastlake Boulevard of Flags and Memorials. (Make sure you click on the icon in the lower right to watch it full screen).



---
Top of Page
Back to Veterans in Cleveland