Colonel David W. Taylor (USAR-Ret)
40th anniversary of the end of the Vietnam War
To celebrate the 40th anniversary of the end of the Vietnam War, the Association of the United States Army (AUSA) (Newton D. Baker Chapter) and Joint Veterans Commission of Cuyahoga County hosted a special event titled: The Vietnam War: A Presentation and a Conversation.

It featured a presentation by Colonel David W. Taylor (USAR-Ret) who is the author of the book: Our War the History and Sacrifices of an Infantry Battalion in the Vietnam War
. The event was held at Saigon Plaza in Cleveland and hosted by Lt Colonel Joseph Meissner and Gia Hoa Ryan.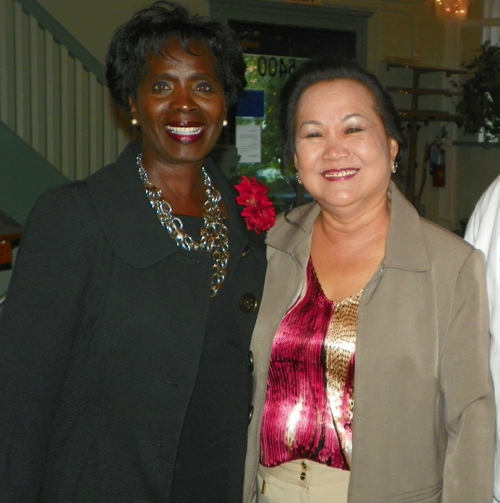 State Senator Shirley Smith and Gia Hoa Ryan



Ron Schwachenwald, president of the Association of the U.S. Army - Newton D. Baker Chapter and Joint Veterans Commission of Cuyahoga County, led the crowd in the National Anthem and Pledge of Allegiance.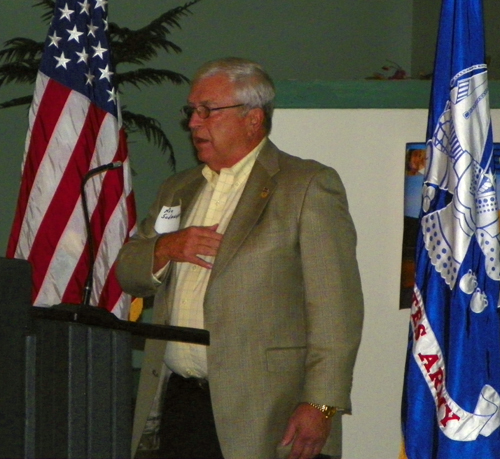 Ron Schwachenwald


Gary T Rezabek, SFC Army (Ret), National Director of the 82nd Airborne Division Association, gave the invocation.



Ron Schwachenwald asked the veterans and others in attendance to identify themselves.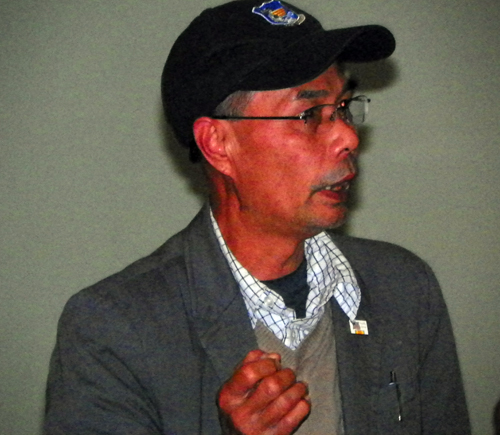 Le Nguyen



Ron Schwachenwald introduced Lt Colonel Joseph Meissner who spoke about Saigon Plaza in Cleveland. He then read a letter from immigration attorney Margaret Wong honoring the veterans.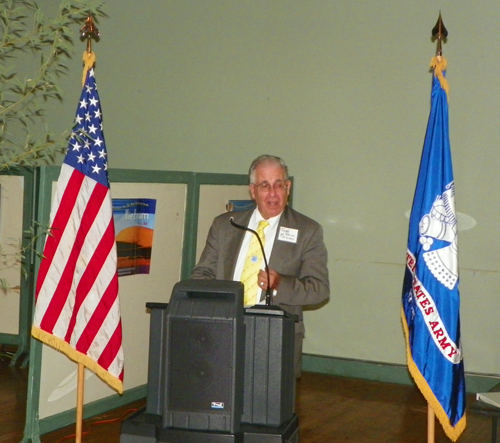 Lt Colonel Joseph Meissner





Lt Colonel Joseph Meissner then told about his good friend Captain Dan FitzGibbon who passed away on September 19, 2013. Dan attended the US Military Academy at West Point, receiving a B.S. in Engineering in 1964. After graduation, he served over five years as an Army infantry officer, rising to the rank of Captain.

He successfully completed the Army's Airborne and Ranger schools and was first in his class at its Special Forces qualification course. He served nearly three years in West Berlin, Germany, and then spent 19 months, including 10 months as an A Team leader, with the Fifth Special Forces Group (ABN) in Vietnam during 1968-69.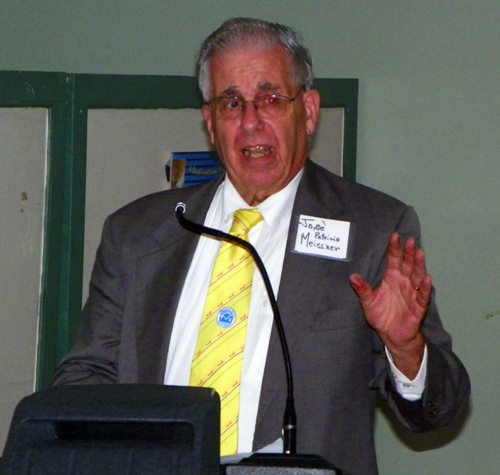 Lt Colonel Joseph Meissner



He then introduced Gia Hoa Ryan, owner of Saigon Plaza.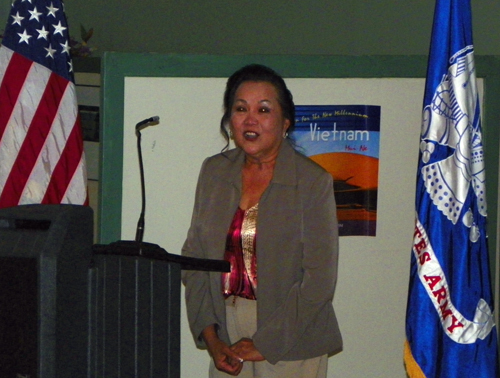 Gia Hoa Ryan



Ms Ryan is the oldest of 12 children and her father served 30 years in the military in Vietnam and her 2 brothers also served. She emotionally thanked the veterans for their sacrifice in helping her birth country.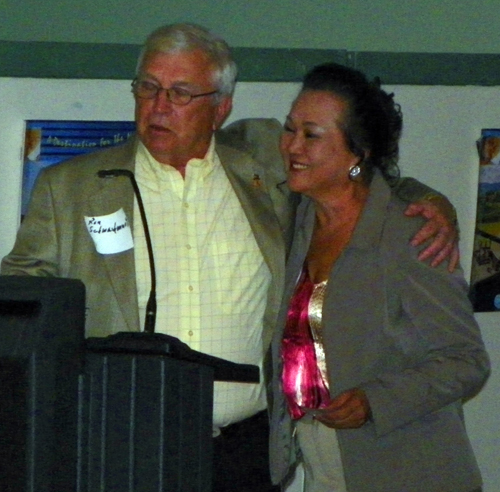 Ron Schwachenwald and Gia Hoa Ryan



Colonel David W. Taylor (USAR-Ret), author of the book: "Our War: The History and Sacrifices of an Infantry Battalion in the Vietnam War 1968-1971", began his presentation by saying how historians say that his chronicle of his 3 years and 3 months in the infantry in Vietnam serves as a microcosm of the Vietnam War.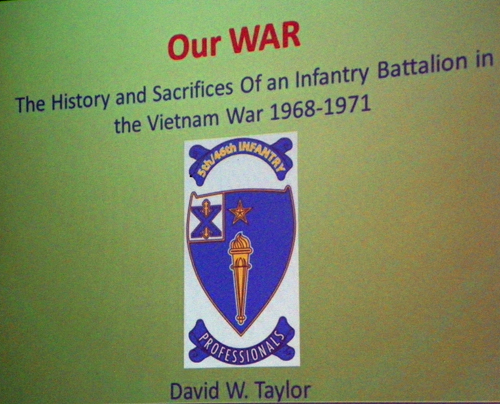 Colonel Taylor served in 3 of the 4 terrains in Vietnam.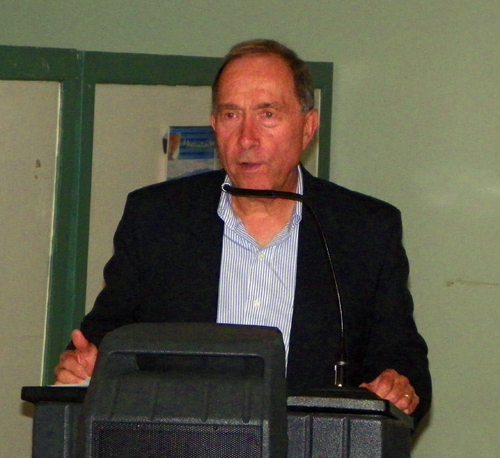 Colonel David W. Taylor (USAR-Ret)
He said 'In the infantry, what you don't carry you do without.'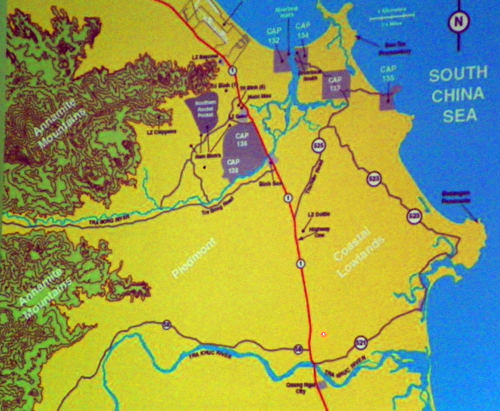 Colonel Taylor's book was published in June 2011 and is already in its third printing.

Reviews include the following:
"Comprehensive & superbly researched" – Tim O'Brien, Pulitzer Nominee
"Should be required reading for West Point Cadets" – Jim Callahan retired Army Colonel and 3-Tour Vietnam Veteran
"He has done the unimaginable, covering the war at the grass level, not with reports, but reliving it day by day" Vietnam War veteran and author of the best selling book, Firebirds: The Best First Person Account of Helicopter Combat in Vietnam Ever Written)
"Our War answers the perennial question" 'What was it like to fight in The Vietnam War?" – Colonel Paul Longgrear U.S. Army Ranger Hall of Fame
---
Top of Page
Back to Veterans in Cleveland
Back to Cleveland Vietnamese