Quantico Marine Band
Rock and Roll Hall of Fame
2012 Marine Week in Cleveland
One of the highlights of Marine Week in Cleveland was the Quantico Marine Band. Each day they performed at Public Square. They also performed some of their rock repertoire at the Rock and Roll Hall of Fame and Museum.

Established in 1918, the Quantico Marine Corps Band is one of the oldest professional musical ensembles in the Marine Corps. Under the operational control of the Base Commander, Marine Corps Base, Quantico, VA, the unit is comprised of combat-trained active duty Marines who, upon completion of demanding military and musical training, are selected to perform as musical ambassadors of America's premier military force.

Enjoy these images from the Quantico Marine Band at the Rock and Roll Hall of Fame.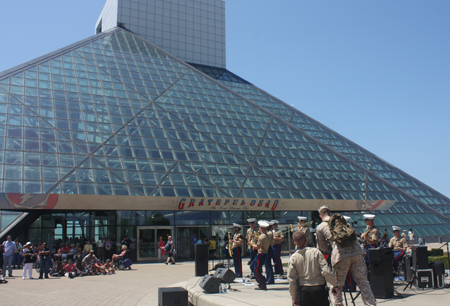 ---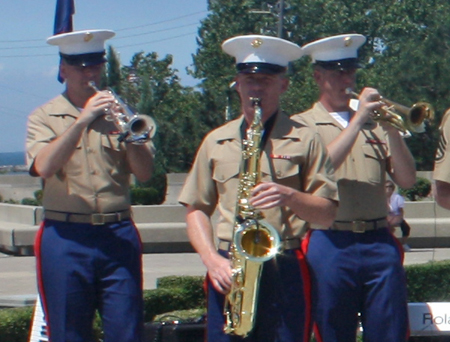 ---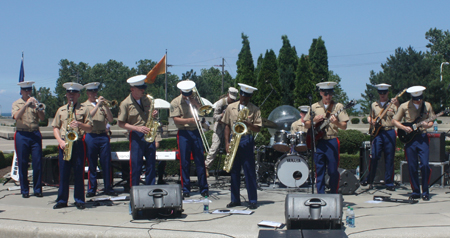 ---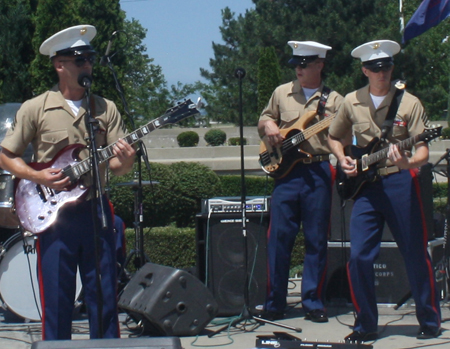 ---
---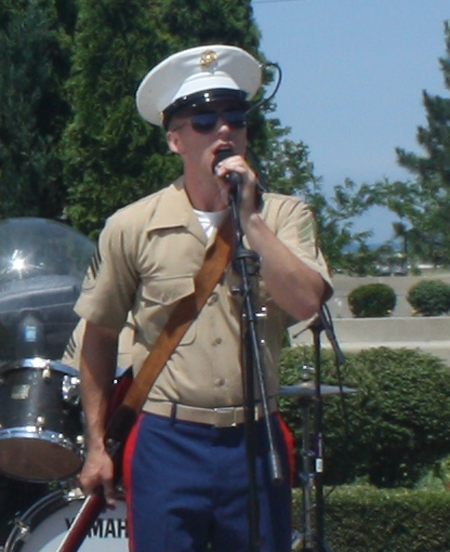 ---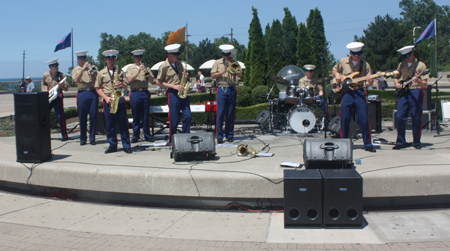 ---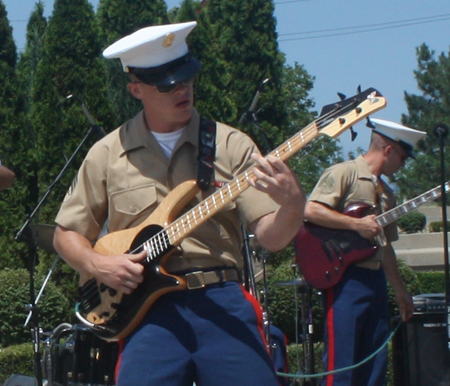 ---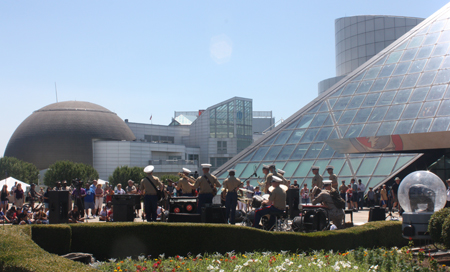 ---
See the Vietnam Veterans Memorial at Marine Week Cleveland
See the 400+ US Flag Memorial at Marine Week Cleveland
See Flags of the branches of the Military at Marine Week Cleveland
See the Quantico Marine Band at Marine Week Cleveland
See the Marine Museum exhibit at Marine Week Cleveland
See Marine Equipment and Tech at Marine Week Cleveland
---
Top of Page
Back to Marine Week in Cleveland