Stay Fit To Drive
The Ohio Department of Transportation (ODOT) supports the state highway system and promotes transportation initiatives statewide. ODOT's mission is to provide safe and easy movement of people and goods from place to place.
As we age we have all experienced slowing down and/or weakening of some of our abilities. Maybe it's our vision or hearing not being what it used to be. Or a physical or mental challenge. Or even our medications! Maybe we didn't drive much during the Covid pandemic and are a little rusty or fearful now.
The good news is that we older adults are among the safest drivers on Ohio roads. We are more likely to wear our seatbelts and less likely to speed or drink and drive as some of the younger people. The bad news is that the risk of being injured or killed in a crash increases with age.
The best news is that ODOT is sharing information about resources and services available to older Ohioans, families and friends, caregivers and others who interact with older drivers through its Stay Fit to Drive program.



You can download a free, informative, colorful brochure from the Ohio Department of Transportation that provides information and tips on driving as we age, how aging affects our driving ability and even help with deciding whether it is time to retire your ( or a loved one's) driving career.

It also lists numerous resources for the older driver such as a link to an educational program that offers older adults the opportunity to check how well their personal vehicles "fit" them called CarFit. Driver safety programs improve adult driver safety by addressing cognitive abilities and skills, however, older drivers can also improve their safety by ensuring their cars are properly adjusted for them. A proper fit in one's car can greatly increase not only the driver's safety but also the safety of others.

You can find Tips for Safe Driving from the Ohio Department of Aging, Ohio Department of Transportation, and AAA Ohio.

New Resources to Keep Older Drivers Safe features information first released during Older Driver Safety Awareness Week (Dec. 6-10) and includes a video message from Ohio Governor Mike DeWine.

Resources such as this can help us evaluate our own abilities (or those of a loved one) and perhaps make modifications to stay independent longer while reducing risks to ourselves and others.

It's easy. Just visit the ODOT Stay Fit to Drive Handout page and click on the "Download" box in yellow on the right hand side of the page. This will open up the colorful brochure on your computer and you can read, save or print it. And share it with someone else.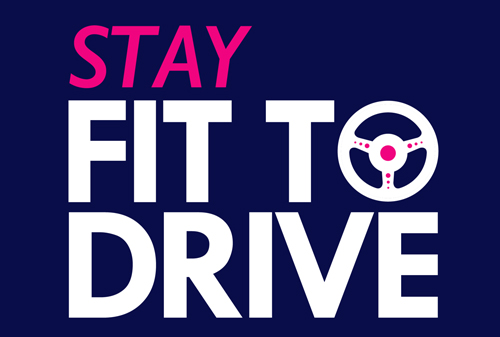 Top of Page
Back to Resources for Cleveland Seniors