Terminal Tower Observation Deck
The Terminal Tower observation deck on the 42nd Floor has been closed to visitors since the 9/11 terrorist attacks in 2001. This summer it has opened on a limited basis.
The Terminal Tower is, of course, located on Public Square in downtown Cleveland. It is celebrating it's 80th birthday.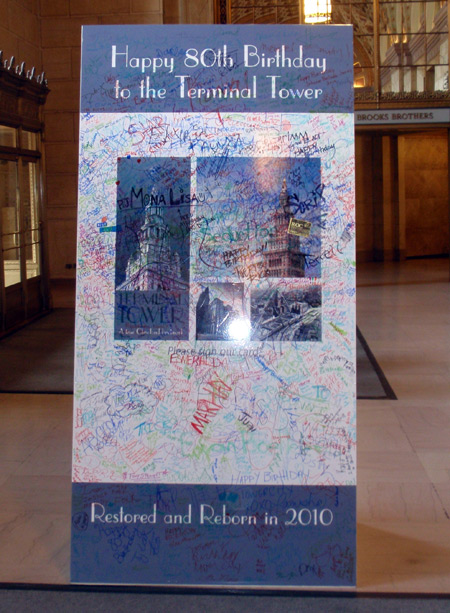 The Terminal Tower was the second-tallest building in the world when it was completed and stood as the tallest building in North America outside of New York City from its completion in 1930 until 1964.
Fun Facts:
The Terminal Tower was built in 1929
It has 52 stories

It has 560,000 square feet of floor space
It has 2,200 windows

It has 23 elevators
The elevator speed is 600' per minute
The observation floor was recently renovated as part of a $40 million makeover. Stephen Bir, General Manager for Forest City Enterprises, said "It was the right time to reopen the Observation Deck as many cities across the U.S. began to open up their observation decks again. It was only fitting that Cleveland do the same. There is no other place downtown at this elevation that the public can go up and see everything from Lake Erie to the Cuyahoga River."
We couldn't agree more. Enjoy these photos and video taken from the 42nd floor observation deck on July 23, 2010.
---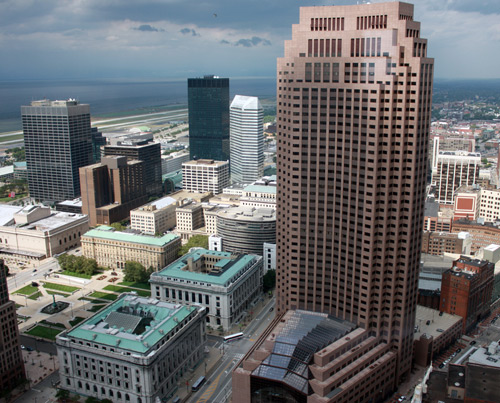 200 Public Square (formerly the BP Building)


---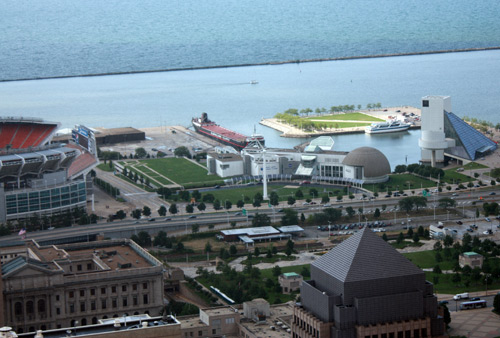 Looking North to the Great Lakes Science Center and
Rock and Roll Hall of Fame and Museum


---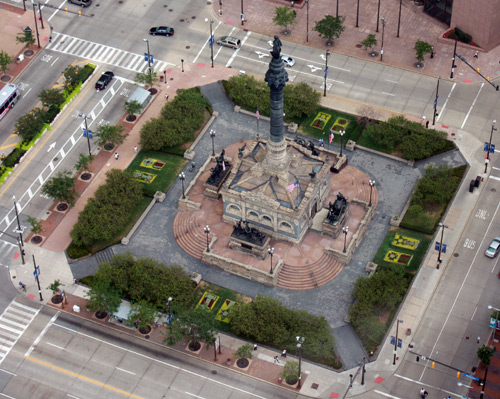 The Soldiers and Sailors Monument


---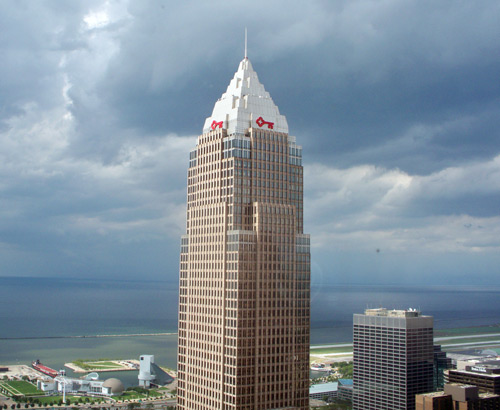 Key Tower


---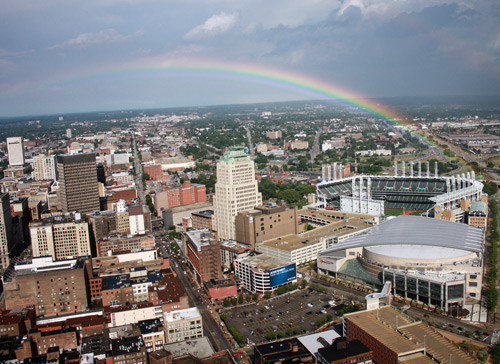 Rainbow over Cleveland


---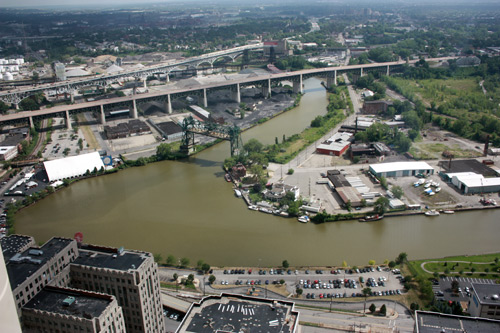 The Crooked River - Cuyahoga


---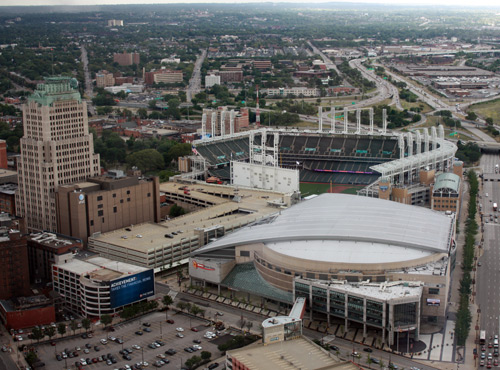 Quicken Loans Arena and Progressive Field


---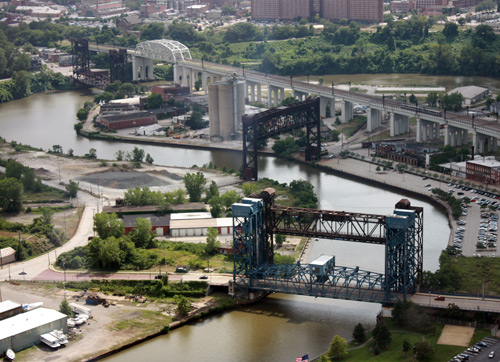 Working bridges in the Flats along the Cuyahoga River


---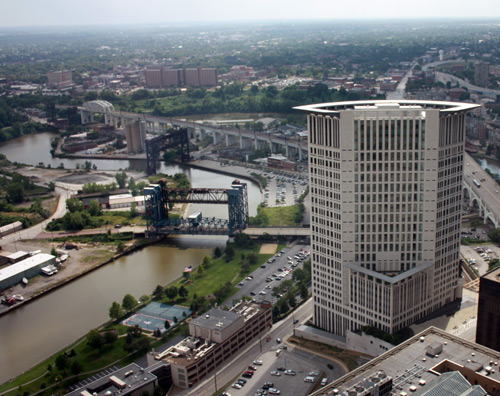 Federal Courthouse


---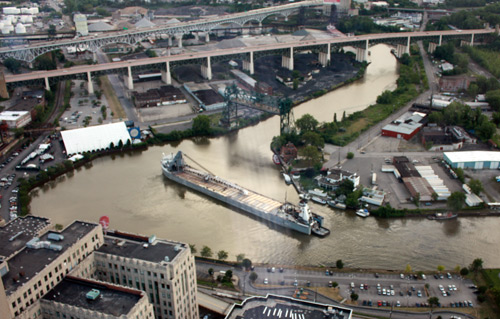 Boat maneuvering the crooked Cuyahoga River


---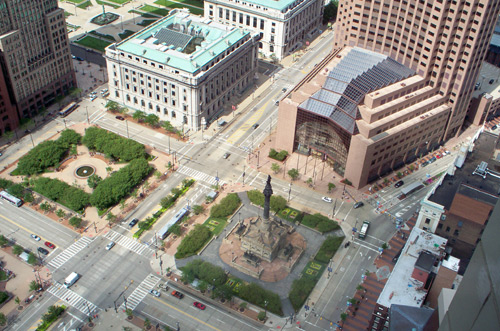 2 Eastern quadrants of Public Square


---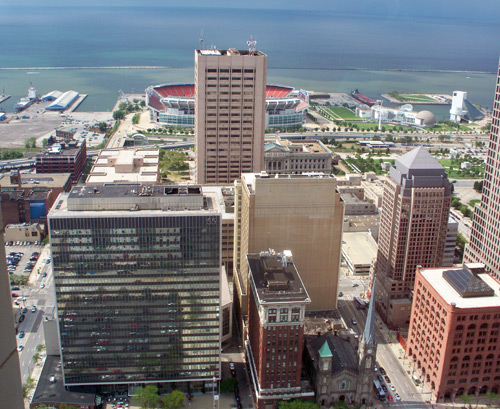 Cleveland Browns Stadium in the background


---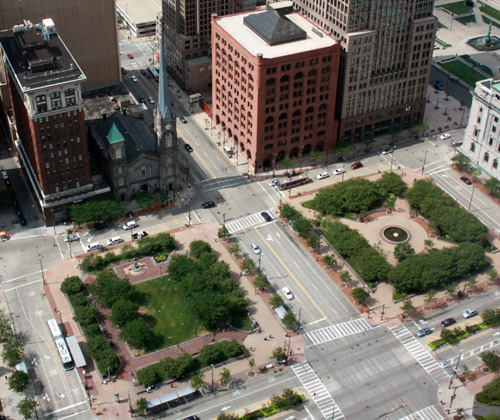 Northern quadrants of Public Square and Old Stone Church


---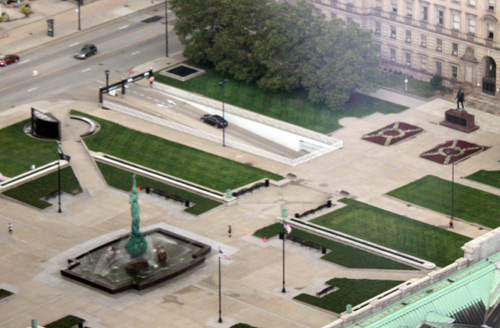 Peace Memorial on the Mall and Lincoln Statue


---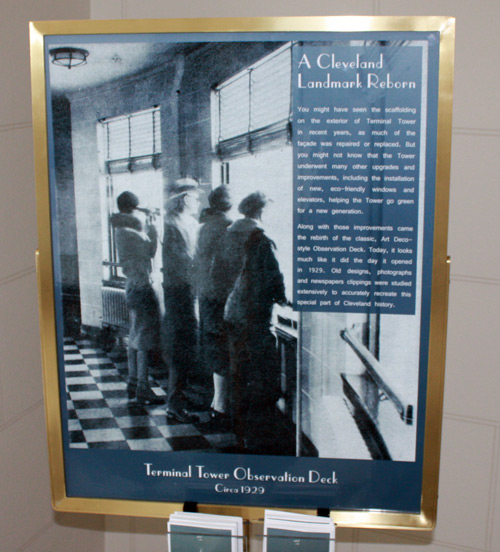 Terminal Tower Observation Deck


---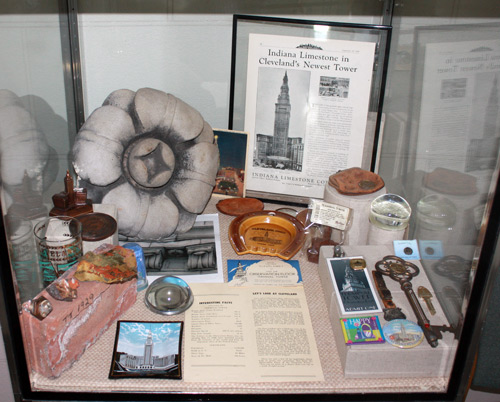 Terminal Tower Observation Deck items


---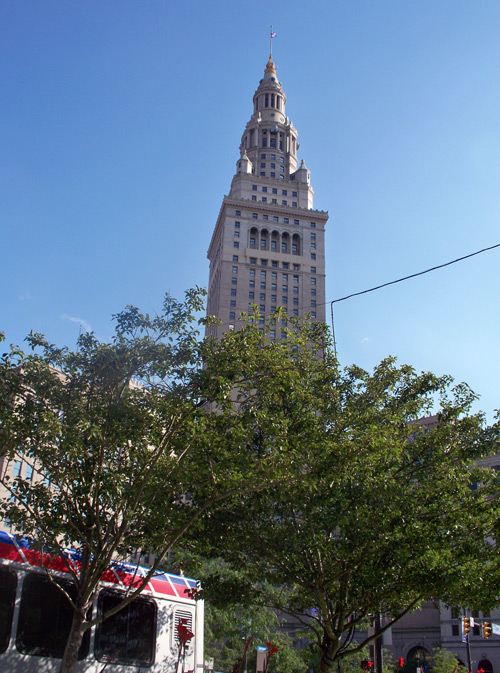 Back on the ground


---
See more photos from the Terminal Tower Observation Deck
---
---
Top of Page
Back to Memories for Cleveland Seniors