Marshall Bedol
One-of-a-kind Twin
Marshall Bedol's home is in a beautiful park-like setting, chosen by the United States Department of Interior to be listed on the National Registry of Historic Places. The area was once the Bolton and Blossom Estates with the tremendous gardens still as they were then.
Marshall's home is anything but historic - it is new and modern and the epitome of class and beauty. It is filled with fine art and sculpture, some of which were magnificently done by his father-in-law. And Marshall Bedol is right at home in this setting.
Marshall Bedol was born in Cleveland, Ohio and grew up in Cleveland Heights. He went to Coventry Grade School, Roosevelt and Heights High School, graduating in the Class of 1943.
He has a "near identical twin brother" Alan and a younger brother, Juddy (Justin).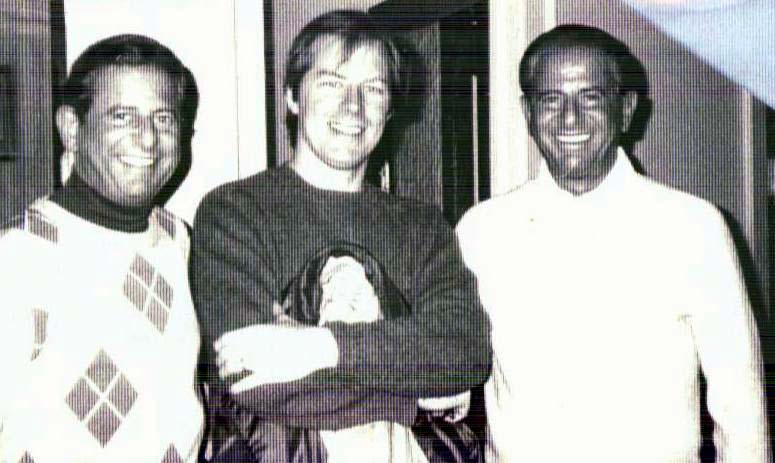 He and his twin are nearly inseparable. During their high school days they reveled in switching classes and generally taking full-advantage of being twins. Frankly, they still enjoy playing "guess-the-twin" pranks on unsuspecting people.

After graduation it became evident that he and his friends were going to be drafted into the Army. So instead, Marshall, his twin Alan, Robert Mattlin and Dominic Visconsi joined the 10th Mountain Division, the only Ski Trooper Division of the US Army.

The four trained at Camp Hale, Colorado and went into combat in Italy together. Three of the four (Marshall, Alan and Dominic) were awarded the bronze star with clusters and Robert was awarded the Silver Star and Purple Heart. Another member of this elite troop was Senator Bob Dole, a friend to this day.

Marshall recalls that they were fortunate in being one of the first units out of Europe re-deployed to the Pacific to go to Japan. He says they were fortunate because almost simultaneously, the United States dropped the bomb and the war was over. Had it not been for the U.S. dropping the bomb, they would have been fighting in the mountains of Japan, a treacherous and dangerous mission.

Marshall received an honorable discharge and went home to join the family business with his brothers. The family was in the houseware manufacturing business, making utility tables, then TV-tables and charcoal BBQ grills along with other useful household items.

This company, Marshallan Industries, at one time employed 500 people in Cleveland at their plant at West 85th and Madison. They also had factories in Venice, California, Wichita Falls, Texas and West Haven Connecticut.

The brothers remained in business for about forty years before selling (March 17, 1989) to Edward Crawford of what is now, Park Ohio Industries. In a unique business arrangement Marshall and his brother still stay on as consultants - a tribute to their keen business skills.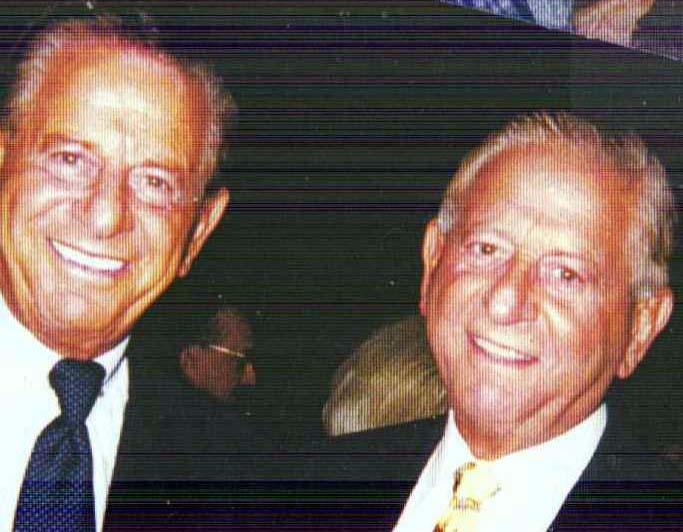 Marshall loves his work. He still reports to the office six days a week, no later than 5:30 a.m. He may have inherited his love of business from his father, Harry Bedol, who emigrated from Russia at age 17, and quickly formed the business. He had a keen eye for trends and determining not only what people want, but also what they are going to want. Marshall has that same ability.

When the company started selling tray tables with the licensed images of Strawberry Shortcake, Care Bears and Barney, sales soared. When ET was introduced, there was no stopping them; ET was by far their biggest hit. They even made the engagement trays for Prince Charles and Diane and Prince Andrew and Sarah Ferguson.

Since the days of John F. Kennedy, and every president since, they have been supplying tray tables for the Inaugural Ball. He laughingly refers to these as his $3,000 tray tables, since the only way to receive one is to buy a box at the Inaugural Ball at a cost of $3,000.00!

In honor of the memory of his father a program was created at Marshallan to hire one hundred Russian immigrants, bring them to this country and train them. The program worked quite well, the immigrants turned out to be not only dedicated workers but dear friends, and Marshall learned about twenty-five Russian words, none of which he was willing to share!

His mind is always at least partially on business! It was on a trip to Hong Kong that he was first given a plastic toothpick with an attached flosser. He took this home with him and tracked down the manufacturer. It wasn't long before a new company was formed, Alamar, and the brothers sewed up the U.S. distribution of what became "Pic "N Floss". The product is now everywhere in the United States!

In 1987 the movie "Light of Day" with Joan Jett and Michael J. Fox was filmed at his factory. The Cleveland premier was a huge extravaganza held at the State Theater in downtown Cleveland.

If it's Monday night you'll find Marshall (along with both brothers) at St. Malachi's Catholic Church on West 25th and Detroit. He'll be chopping vegetables and helping to serve hundreds of needy people and he's been doing it for over eight years. "This isn't the kind of thing that requires publicity," he says. "This is just something we love to do and we're happy to be able to help out".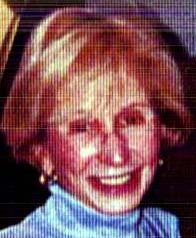 Marshall is enormously proud of his family. His wife, Marilyn Bedol served at the Temple Tifereth Israel as the very first woman president of the temple. This, of course, made Marshall the Temple's first-First Man!
Marilyn is still very active in the temple as well as many charities. She is also co-owner of Office Placements in Beachwood, Ohio. Marshall describes her as "a super mother and a super fundraiser and a genuinely beautiful person".
Together they have four children, (two sons and two daughters) and six grandchildren. Marshall applies the same philosophy to his children as he does to his employees. "Each one is special in their own way. Each one makes me proud. I would never point out the good qualities of one if I couldn't at the same time point out the good qualities of the others".
He and his wife travel quite a bit and have been just about everywhere including all fifty states, the Orient, and most of Asia and Europe. His wife and children went to Africa, but Marshall stayed home to work. He has never been to South America, but would very much like to go there someday.
He feels that travel gives you a different perspective on life; an opportunity to see a situation or event from a totally different angle then you normally would. He and his family were all in New York recently and agonized over whether or not to go to Ground Zero. They finally decided to go and it was a life-altering experience.
At 7:45 a.m. on September 11, 2001 his son left the Millennium Hilton Hotel to go to a meeting. Moments later the tragedy of 9-11 took place. It was the first time Marshall could completely grasp how close his son had been and how close they were to disaster.
Marshall's' personal philosophy has always been one of "equal treatment." Regardless of a person's position or standing all people should be afforded the same respect and consideration.
He applies this same philosophy to his work environment and shares the philosophy with his brothers. No matter who had what title or position the brothers always made exactly the same pay, thus preventing jealousy and promoting support. All three brothers have been in business together all of their lives and have never had a harsh word. This is because of the tremendous respect they have for each other and their ability to keep an open mind.
Marshall has tried to instill this philosophy in his children and considers himself quite successful in that regard. He hesitates to use the term "Golden Rule" because he feels it is trite but is quick to add that "trite or not, it is the right way to act".
There has always been an open door policy at his companies and they have always treated their employees generously and honestly, including spring bonus, summer bonus, Christmas bonus, profit sharing, pension plans and more. It is because of this that his employees stay on for twenty, thirty and even forty years.
For the first time in 2000, Marshall and his twin went to the Twin Fair in Twinsburg and had a wonderful time. They went back the next year and plan on going every year.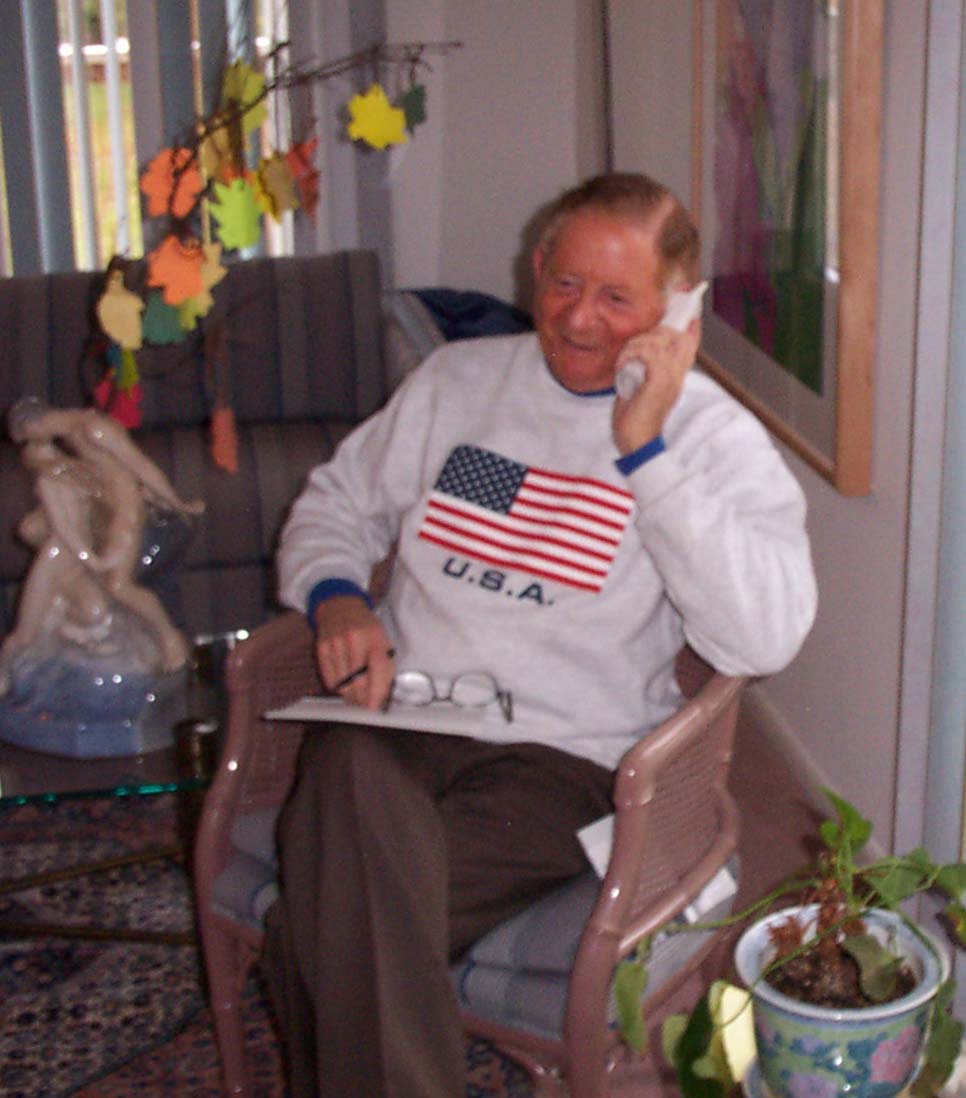 A self-proclaimed workaholic, Marshall loves all aspects of his business and hopes to continue working for a long, long time to come. Throughout our interview Marshall stopped to answer one of the many phones he has in his home.

He answers the calls "This is Marshall" and you can feel his enthusiasm and excitement as he discovers the identity of each caller. He is polite and friendly and makes each caller feel very special.

It is hard to tell the Marshall Bedol story without references to Alan; they have done so much together and been so much a part of each other's life. Even so, Marshall Bedol, a kind and creative entrepreneur with his family as a central priority, is one of a kind.

Profiled by Debbie Hanson
---
---
Top of Page
Back to Profiles of Cleveland Seniors