Joe Tait
Wham!
The Voice of the Cleveland Cavaliers
When you hear "It's Basketball Time at the Q" there's no mistaking the voice behind it. It's the same voice that announced Basketball Time at Cleveland Arena, the Coliseum and the Gund. Of course we are talking about Joe Tait, the Voice of the Cleveland Cavaliers.
Joe was born in Evanston, Illinois on May 15, 1937 and graduated from Monmouth College in the Class of '59. At the time there was no such thing as a degree in broadcasting. "I was an experiment. After the Korean War a lot of the guys were coming back and going to school."
So the college created a "Topical Major" allowing these students to take a series of courses that applied to their chosen field; skipping some that weren't really germane. Joe was able to focus on broadcasting courses.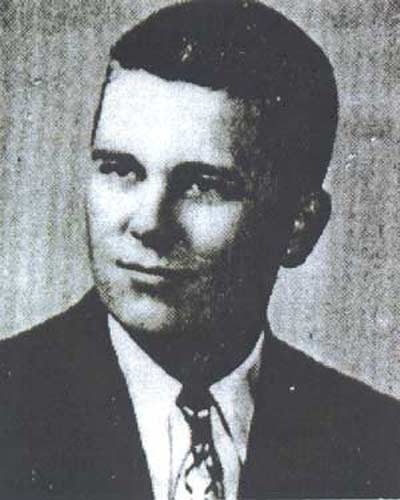 Joe Tait in High School



Radio broadcasting was not Joe's lifelong dream. Surprisingly he always wanted to work on the Railroad. All of his ancestors on both sides worked for the railroad, except Joe's father. He broke the tradition and went to work for the phone company. Joe did a variety of jobs, because he needed money for school. "My dad paid the tuition, but I paid for everything else".

He was the Sports Information Director for the college, which only had 580 students. He brought in the results of a track meet to the radio station one day. There was no one there to report the results, so the owner asked him to put five minutes together and put it on the air.

He did, and was offered a job. A job as a janitor, that is. But it was a job, and he could work nights and not conflict with his schedule.

Joe had actually been doing recordings of Monmouth College games the year before he began working in the field. His speech teacher paid for the tape recorder and tapes and his recordings were played in the student union.

Most of the time the only ones who actually listened to the tapes were the players who wanted to hear how he evaluated their game. "It was a tough audience."

In the four years he was in school he did everything at the station, and finished as Operations Manager.

Joe then went into the Army for 3 years, specifically into the Army Security Agency. "Don't ask me what I did; I'd have to kill you." He laughs and explains that he has always wanted to say that, and this was his first opportunity.

"Suffice it to say, I became fluent in Russian." Joe has not kept up his Russian, but can still speak and understand to some degree. "Like when I'm watching the movie Hunt for Red October and I realize I'm not reading the subtitles!"

He also found he was able to have limited conversations with Vitaly Potapenko, former Cavaliers center. "Vitaly was from the Ukraine and the language was very similar."

After the Army Joe went back to Decatur, Illinois and from there, in typical radio fashion, moved to Indiana then back to Illinois. He saw an ad in a broadcasting magazine looking for an instructor and play by play announcer at Ohio University in Athens.

He spent three years there before he "got tired of the eggheads" and went back to commercial work. It was back to Illinois and then Terre Haute where he became station manager.

Joe read an article proclaiming that the newly formed Cleveland Cavaliers had signed Bill Fitch as head coach, He knew Fitch from Monmouth where he had the opportunity to interview him several times a season. Fitch always said that Joe could "make a 66-0 blowout sound like a 6-6- tie." When he read the article he dropped Fitch a congratulatory note and wished him luck.

Meanwhile in Cleveland, Nick Mileti was looking for an announcer. Mileti's personal secretary, Bob Brown, announced the first seven games. Mileti was looking for someone who could make a bad team look good and sound exciting.

Fitch remembered Joe Tait and just that day had received his letter. Tait was offered the job and was told "The home opener is tomorrow night. You need to get here." And he did.

Joe remembers Bill Fitch as someone who was always witty, using his humor to deflect the media from ripping the hide off a brand new team that frankly wasn't very good. "Bill had an unbelievably great sense of humor." Beyond the protective humor, Fitch was a very good coach. Bobby Washington, who played for Fitch in the seventies told Tait "When I played with him I hated him, but now I realize what he was doing." Washington, who is now a coach himself, emulates many of Fitch's standards.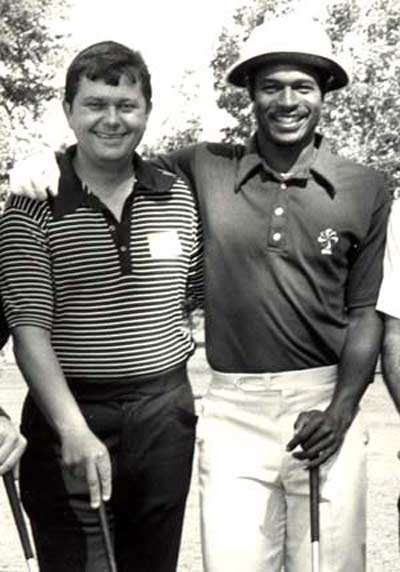 Joe Tait with Austin Carr



Mileti at this time was close to bankruptcy and told Joe he couldn't pay much but that "someday" he'd make it up to him. Joe picked up some extra work doing the PA announcements for the Cloverleaf and Painesville race tracks.

Then Nick Mileti bought the Cleveland Indians. Joe did some of the Indians baseball with Rocky Colavito and Harry Jones, before Jones' heart attack. He replaced Bob Neal on television when Neal was sick and got very good reviews.

He remembers being outside mowing his lawn when he got the call from Nick Mileti. Nick told him he was making it up to him, just like he promised, and Joe was now "The Voice of the Cleveland Indians."

In 1981-82 Ted Stepien bought the Cavaliers and Stepien and Tait did not see eye to eye. Of course, Stepien did not see eye-to-eye with many in the NBA. "The popular story is that Ted fired me. Not true. I worked for WWWE who gave the broadcasting rights back to Ted because they didn't want to be associated anymore. So when they did this, they basically gave my job away too."

So Joe continued doing the Indians games, but no longer worked for the Cavs. He went to New Jersey and did the Nets games and then to Chicago and did the Bulls games. Then in 1983, Gordon Gund bought the Cavs and invited him back. "I said, absolutely!"

Joe was also the radio voice of CBS College "Game of the Week." "I spent more time in airplanes and cars then anywhere else."

Joe has had front row seats to events most of us have only heard about. For example, there was Beer Night at Cleveland Municipal Stadium. Not a lot of people had been coming to the Indians games. In an effort to bring in crowds the Club offered Ten Cent Beer Night! They pulled up beer trucks behind the outfield fence and the beer just kept flowing.

"There were 25,000 people there and 20,000 of them were drunk and rowdy." Cleveland was playing the Rangers that night and the crowd got out of control. Things were being thrown on the field and at the players. Billy Martin saw one of his players go down, and because of the configuration of the mound (the way it was crowned and the height of the dugouts) he didn't realize he had just bent over to pick something up. He grabbed a bat and went out there to help his player.

"There were 200 drunks in right field and more were coming." The Indians grabbed bats and went out to help the Rangers. Both teams fought their way back to the first base dugout. The umpire tried to hold off calling the game, but when he felt something on the ground and looked down and saw a hunting knife sticking up right beside him, he decided he had had enough. The official result was a 9-0 forfeit.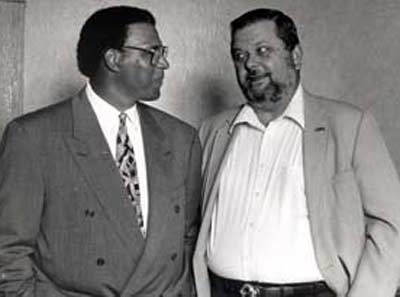 Joe Tait with Tribe star Andre Thornton



Joe took a lot of heat for calling the event a "riot" on the air. Nick Mileti backed Joe Tait's assessment after he saw footage of the game. As it was a Cleveland policeman heard Tait's call and sent the riot squad down to the Stadium. The only security present before that was "some aging ushers."

Cavaliers memories flow from Joe, he was there for them all. Among his top memories was the four overtime win over the Lakers in 1981 and, of course, the Miracle og Richfield series with the Washington Bullets ("that was before we became P.C. and they changed their name to the Wizards")

Ah, the Miracle of Richfield. Anyone who was there will tell you it was the loudest fan response they ever heard. Cavs center Nate Thurmond still plays tapes of the crowd noise.

"It was the largest and loudest gathering of fans I think I have ever run into. They were tremendous...the noise, the excitement, the electricity."

Had Cavs center Jim Chones not broken his foot, it is extremely likely the Cavs would have won the championship that year. Other bad luck over the years - including "The Shot" and the emergence of Michael Jordan just as the Cavs team was peaking does not make the team "snakebit" in Tait's eyes. "These things happen in sports."

Listen to any group of ballplayers from the playground on up and you will probably hear a familiar phrase echoed after a powerful dunk - "Wham with the Right Hand!" It has become one of Joe Tait's signature phrases and every player dreams of hearing Tait make that call about him.

Joe first said it when Hot Rod Williams "slammed one home." Without missing a beat he yelled "Wham with the Right Hand!" and the legendary slogan has followed him ever since.

"You can't plan sayings like that; the good ones are never planned. You can always tell when announcers are forcing phrases." Fans will also recall the famous "Yes Virginia there is a Santa Claus and he comes from Lubbock Texas" after a December 23rd 3-pointer by Craig Ehlo to win a game in Utah.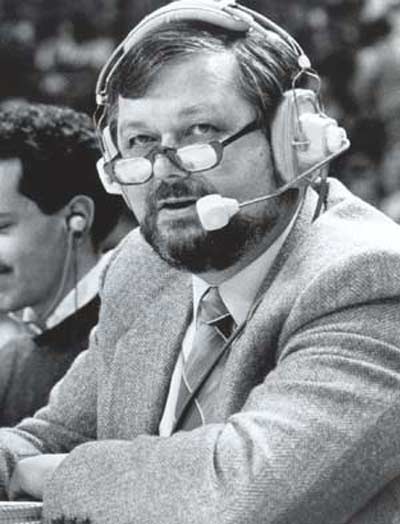 Joe Tait at the mic



Joe likes to listen to himself on the way home from a game. He finds that to be an invaluable tool while the game is still fresh in his mind. It takes him a couple of hours to prepare for each game. He keeps the same type score book he kept on the first day.

"You have to have good eye to mouth coordination." After each game he asks himself if he announced the best possible game and did he do his best possible work.

Perhaps because of former Cav's owner Gordon Gund's blindness, Joe is always sure to describe the uniform colors and floor colors and paints a complete picture of the event that few others can. He gets a lot of letters from blind people telling him that they count on him to be their eyes and that they see the game through him and his attention to detail. "When you announce for radio you are the camera. With television you are a tube in the camera, you are there to augment the camera not replace it."

He has loved sports all of his life. "I played football, badly. Basketball - even worse. And I threw shot for the track team and that was even worse then basketball."

Comparing the early pioneers of the NBA to today's athletes Joe says today's athletes are missing "both brains and dedication." He is quick to add that this does not apply to all ballplayers and points out Michael Jordan and Lebron James as obvious exceptions.

He believes the players coming from outside of the United States, in general, are taught the fundamentals and have a better skill set. "Fundamentals are lacking in American basketball. The emphasis is on winning."

He feels a lot of the recent fan hostility is the result of gambling. People are interested in the point spread more than a good game. Same goes for the Chalupa incentive. In an NBA game if the home teams scores 100 or more points everyone in the audience gets a Taco Bell Chalupa. "I remember a night that the Cavs had 99; they held on and went on to win the game. The crowd booed - they wanted their Chalupa."

Joe doesn't want to see many changes in basketball to accommodate the extra speed and athletic ability of today's players, but there are some he thinks are necessary. "The floor needs to be bigger. 94 x 50 can't hold them. We'll probably go to the international lane soon." But he doesn't think the basket should be raised. "People like the slam dunk. You can't take that away."

Joe can't tell you his all-star Cavs or NBA team - he has seen too many great players. And he has fond memories of so many of them, on and off the court. "Brad Daugherty, Hot Rod Williams, Mark Price. These were great players and outstanding human beings."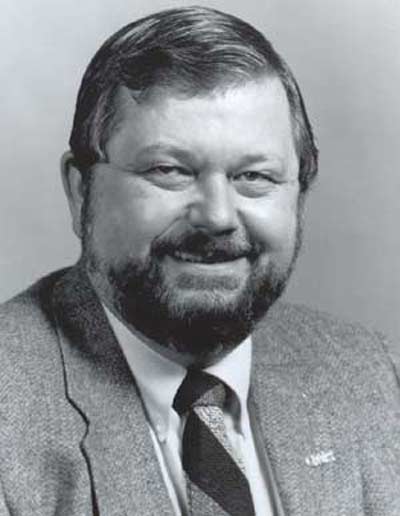 Voice of the Cavs, Joe Tait



He remembers the game when John Warren, "Wrong Way John" made a shot in the other team's basket! It wasn't as if John was the only culprit though. "Two of his teammates were calling for the ball with a better shot and a player from the Blazers [Portland Trail Blazers] tried to block it. Everyone was so wrapped up in the game they didn't even realize what was happening."

His favorite NBA team never made it to the championships; it was the Chicago Bulls of the 70's with Bob "Butter Bean" Love, Jerry Sloan, Tom Boerwinkle and,Norm Van Lier. "They may not have been as talented as some, but they played the best."

It's hard to compare a former player turned coach like Lenny Wilkens with a pure coach like Mike Fratello. He sees the role of the coach as "finding the right group of guys who can buy into his program." He thinks Mike Fratello got more out of less talent than anyone else could have at the time.

He sees Lebron James as "the real deal" and knows that "if he keeps his head on straight and stays health he will be one of the top five players of all time. In fact, I think he is already ahead of Michael Jordan's curve."

He was originally against having professionals in the Olympics, but once he saw that every country's teams were pros, he realized that it was really Pro vs. Pro. He was very sad to see the WNBA leave Cleveland. "That was basketball the way it was supposed to be played. I'm really sorry it's gone."

Somewhere between games, Joe Tait found time for a personal life. In 1963 Joe had gotten married and had three children, Christina, Karen and Joe. He was married for 18 years. In addition to his three children, he has two grandchildren from this marriage. In 1983 he married Jean who had four children and they now have ten additional grandchildren.

Jean loves horses and became a licensed thoroughbred horse trainer. "So of course we spent our summers at the track." Unfortunately she had to have a hip replaced and had to give up horse training. So they sold five horses, gave three away and still have 2 colts in Kentucky learning to be race horses.

Two years ago Joe had a knee replacement as the result of an old high school football injury and last summer his wife had heart surgery. "I was Florence Nightingale, but she survived my care."

Next summer will again be taken up with convalescing. Joe needs to have back surgery.

Joe and Jean love to spend time together. When they want to be with other people they mainly seek out family. "We don't party and if we dine out it's usually Bob Evans or Denny's."

He says he is firmly ensconced in the Eisenhower Administration and very happy to be there. He has no computer and no cell phone and "I only use the fax machine to copy things."

Joe will never write a book even though he has thousands of stories to tell. A publisher approached him once to do a book about his time announcing for the Cleveland Barons. "Oh yeah, I did the Barons and the Cavs for WERE. The Barons were more successful at the time and sometimes the Cavs games would get surpassed for the Barons."

So he actually wrote a chapter and decided this wasn't for him. "It's not worth it. People could be embarrassed or families could feel bad. I would never do that. Some day I'll be sitting in the county home in a rocking chair telling my stories and nobody will believe me then. But I could never exploit other people for my own benefit."

He has another year after this one on his contract and then he and the Cavs will talk about his future. As for the next few years and the Cavs, well "they should be fun, but there are no guarantees. Look how the Miracle Year ended. When the Cavs beat the Celtics in an exhibition game by 41 points a writer told me they should give the Cavs the trophy now. Look how that ended."

Joe is now the Vice President of Broadcasting for the Cavaliers and on November 26, 2002 he announced his 2500th game. He has been named the top broadcaster in the country, Sportscaster of the Year, Plain Dealer poll, and Best Radio announcer. He is in the Cleveland Sports Legend Hall of Fame, Lorain Sports Hall of Fame and the Cleveland Press Club Hall of Fame.

Joe was just enshrined into the Greater Cleveland Sports Hall of Fame in September, 2005. He is also on the Board of Trustees of Mount Union College and loves to announce their games whenever time permits. It's not just his booming recognizable voice that earned him these awards - it is also his hard work, dedication and obvious love for the games.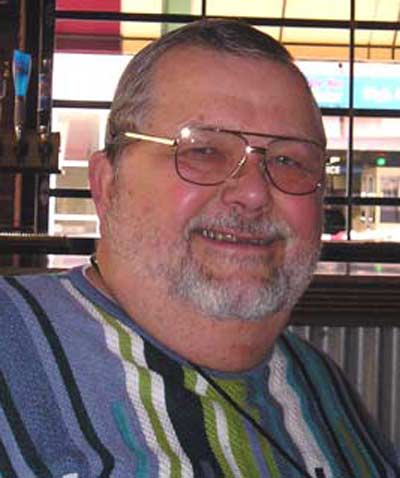 Joe Tait - The Voice of the Cavaliers



There is more to Joe Tait than basketball or radio announcing. He is a man who takes his trade seriously and does his job with perfection. He embodies the sportsmanship he looks for on the court and calls things like he sees them. He is sincere and trustworthy and has a delightful sense of humor.

Cleveland is very lucky to have Joe Tait as the voice they are so familiar with. When contract time comes up in 2 years, I doubt the fans will accept anything less then a very long term renewal.

After all, what would the Cavaliers be without their voice, Joe Tait?

Profiled by Debbie and Dan Hanson





---
Update: Joe Tait was awarded the Lifetime Achievement Award at the Greater Cleveland Sports Awards on January 24, 2008. Congratulations Joe!

Update: Joe Tait broadcast his 3000th Cleveland Cavaliers game on March 26, 2008. We wish you many more, Joe.

See photos from Joe Tait's 3000th Cavalier's game ceremony


---
Listen to a short (4:16) interview with Joe Tait. Click here to see more and download the sound file so you can listen to that familiar booming voice.
---
Update: Joe Tait and Terry Pluto have written Joe Tait: It's Been a Real Ball (Stories from a Hall-of-fame Sports Broadcasting Career)
a book that has both chronicled Joe's life and Cleveland sports.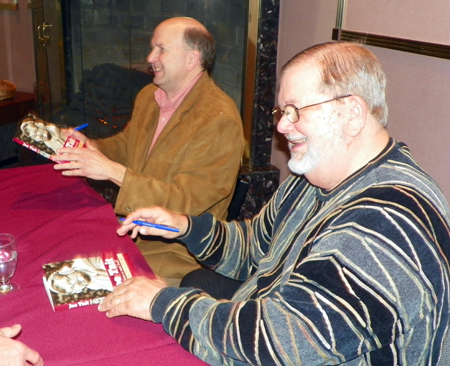 Terry Pluto and Joe Tait signing books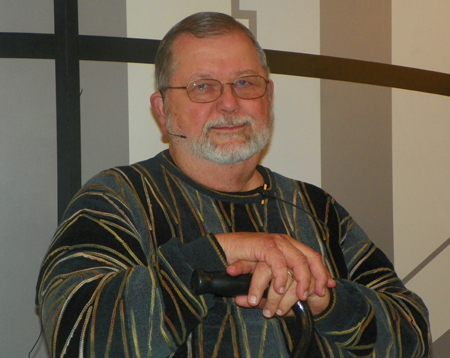 Joe Tait at Landerhaven Corporate Club - Jan 19, 2012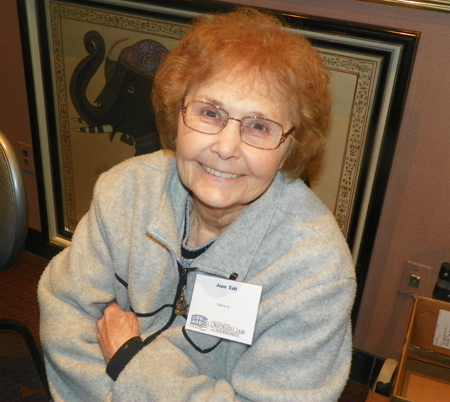 Joe Tait's wife Jean
More from Joe Tait's appearance at Landerhaven 1-19-2012


---
---
Top of Page
Back to Profiles of Cleveland Seniors