Smoke Detectors and Fire Safety
for Ohio Seniors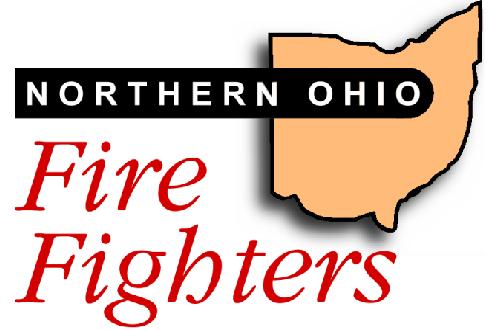 Presented by the
Northern Ohio Fire Fighters
James Astorino, President



Fire is a major destroyer of property and lives. There is a fire in someone's home in Ohio every half hour. Each year more than 200 people die in fires and more than $200 million is destroyed by fire in this state alone.

Older people are at greatest risk. The risk of a fire death for Ohioans age 65 and over is three times greater than for adults under 65.

There are 5 Leading Causes of Fires at Home
Heating sources, like furnaces, woodstoves and space heaters
Cooking
Arson
Electrical distribution
Careless smoking
Smoke Detectors
A smoke detector can make a difference because 80 percent of all deaths take place in residences not equipped with working smoke detectors. Smoke detectors can provide early warning of fire, allowing time for individuals to escape and Fire Fighters to arrive before the fire grows.
Smoke detectors are inexpensive, with many models range in price from $10 to $20 and can be purchased at most hardware and department stores. Smoke detectors make thoughtful gifts for friends and relatives.
Smoke detectors should be installed on each level of your home. Smoke detectors are easy to install, simply follow the manufacturer's instructions. Normally you only have to secure the detector with a few screws, which takes just minutes. Once a month, smoke detectors should be tested. Most have a test button to press.
Be sure to replace the batteries once a year. When you clean your house don't forget your smoke detectors. Simply use the vacuum cleaner to clean dust away from the detector's air vents.
More Fire Safety Tips
Fire prevention is still the best method of fire safety and since some older people have problems moving quickly and suffer more when injuries and smoke inhalation occur, it is essential to prevent fires from happening at all
Plan two escape routes from your home or apartment and practice this plan

Never smoke in bed. Don't smoke in your favorite chair when you feel drowsy or drink alcohol

Do not empty ashtrays that may contain smoldering materials until they are completely out

Don't wear loose-fitting clothing when cooking over a stove and never leave your cooking unattended, even for a moment. Be sure all the burners are off when you have finished

Do not use towels as potholders. They ignite easily if they are placed too near a burner

Place a rubber mat in front of your stove, to prevent you from slipping and falling against it

A circuit breaker or fuse that constantly trips or blows may be a sign of a possible electrical problem. Call an electrician or other qualified person to check the wiring

Keep anything that might burn away from space heaters

Check all appliance cords for fraying and exposed wires

Sleep with your bedroom door closed. This helps keep any smoke and flames from reaching you

Keep your eyeglasses, a flashlight and a whistle near your bed. Your glasses and flashlight can help you escape. If trapped, blowing the whistle can alert Fire Fighters to your location

In a fire, smoke and heat usually rise, so bend low or crawl, if necessary, and get out quickly

If your clothes catch on fire, cover your face, drop to the floor and roll until the flames have gone out.
---
---
Top of Page
Back to Around the Home for Cleveland Seniors