Scrapbook Advice & Tips
from Crystal Setser
Put together a scrapbook of memories with journaling so that years from now you can remember when and where the picture/pictures were taken. The memories that make an occasion so special or lighten one day.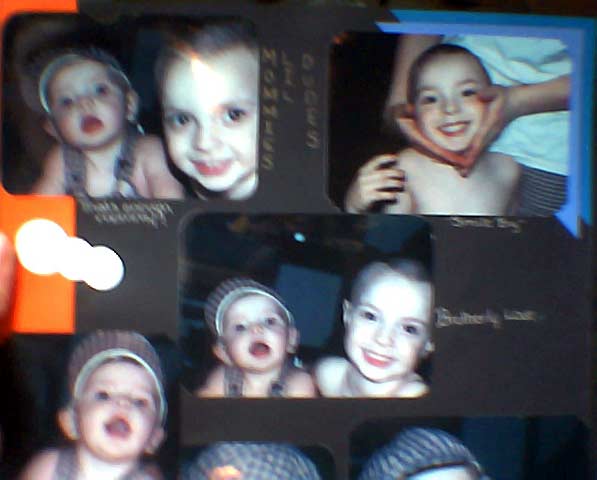 Make your photos stand out from just a regular photo album add color, texture,buttons,brads, or fibers.
Create a scrapbook of family,friends,animals or a vacation. Anything that is special to you.
There is no wrong way to scrapbook. If your pages look different then someone else's don't worry. If it looks good to you then its GREAT!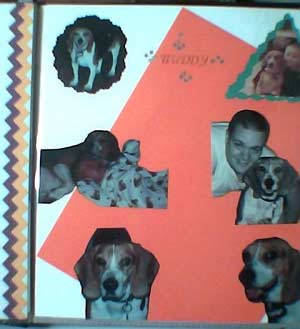 There is no wrong way to set up your pictures or add color or texture to them as well.

Whatever looks good to you I'm sure it's great!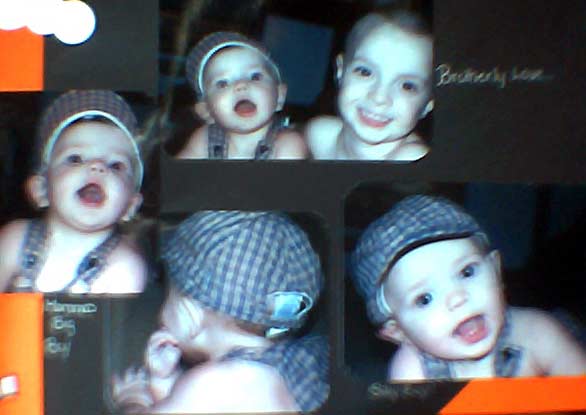 Tips from Crystal
Work from the present. Don't go back till you are up to date, then go back and do a few pages.
There is no wrong way to scrapbook! Just because yours isn't like everyone else's does NOT mean its wrong! Everyone has there own styles

Use acid free and linen free products. Its safer for your photos.
Use archival quality, acid free pens for journaling so the recorded memories will be around for a while without the threat of fading.

When you get scrappers block don't worry take a break then you will come up with a bunch of great ideas!

Refrain from using magnetic albums, even those labeled as acid-free. The adhesive usually transfers to the front cover sheet which, when you lay the cover sheet back over you photos, will become stuck to the front of your photos. It's also very difficult to remove photos without damaging them from a magnetic album.

Put your pictures out on your paper till you like how it looks before gluing/taping it down to your paper.

If you have a question about scrapbooking go to a website or ask someone who can help you. (like us!)

Try to use the same element in odd numbers 1,3 or 5 to the same item it will make your page look fuller

Try to use all the same metals - gold, silver or brass

Triangles pull all the items together while pairs of groups of 4 will separate them into sections.

Crop pictures so that you have more room for pictures or journaling, and so that the subject stands out more

If you are a beginner, start slow and build on what you learn. Try to resist trying every new technique all at once. It will only frustrate you. Learn and master one technique before moving on to a new one.

If you are unsure if a technique or piece of equipment is your cup of tea, visit a local scrap store, craft store, crop, or friend to see if you are able to use the equipment in question or try out the technique. It will save you money (which you can then spend on more scrapping supplies) if it's something you don't like.
---
Top of Page
Back to Scrapbooks for Cleveland Seniors




Sign up for our free eNewsletter sent about once every 2 months with special offers, discounts, contests and more specifically for Cleveland area Seniors and Baby Boomers.






Follow us on Twitter