Where in the Cleveland area
would you find these Pigs?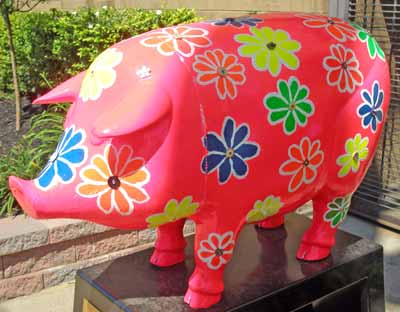 All over town!

The above pig is in front of Day-Glo at 45th and St. Clair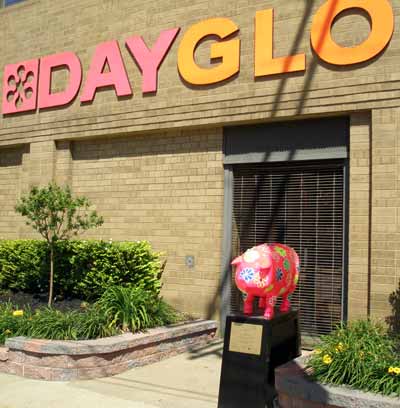 ---
There are 40 life-size fiberglass pigs scattered around town. To celebrate the Chinese Year of the Pig, the St. Clair Superior Development Corporation used a design from National Medal of Arts recipient and Clevelander Viktor Schreckengost.
33 different local artists then used their own creativity to design the pig sculptures. Most of the pigs are in the St. Clair - Superior area but also some will pop up at City hall, the Cleveland Public Library, CSU, the Natural History Museum and up on Murray Hill.
Here are a few of our favorites: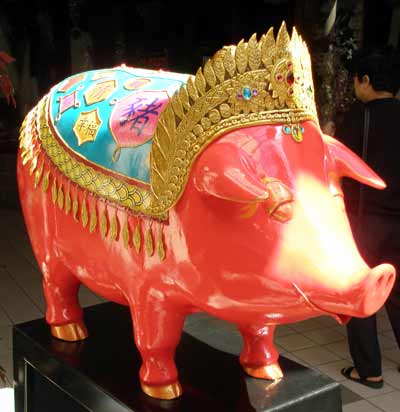 Janice the Noble Pig in Asia Plaza


---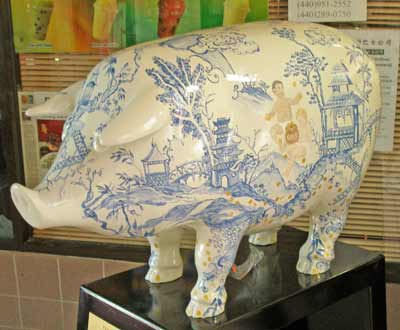 Baby Boom and Fortune Pig in Asia Plaza


---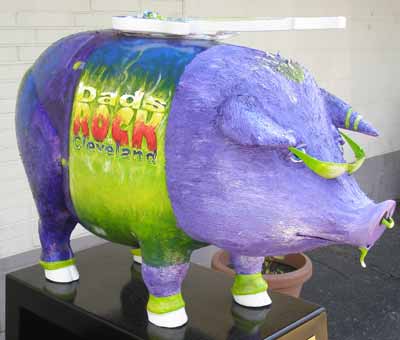 Dad's Rock in Cleveland Pig
at Kocian Meats at 4058 St Clair


---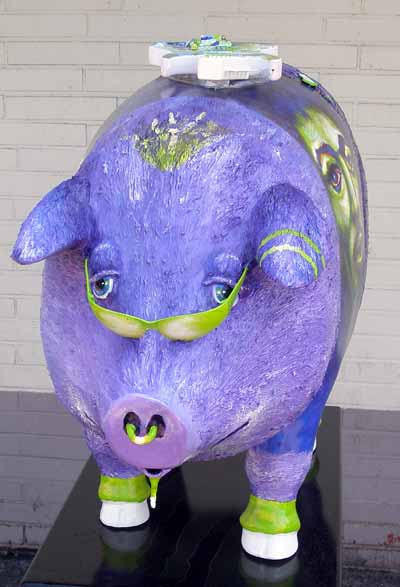 ---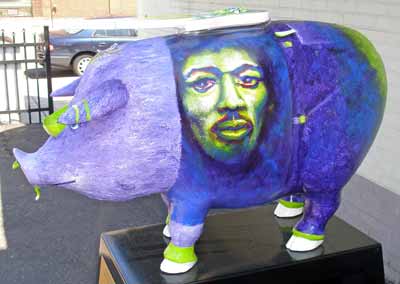 ---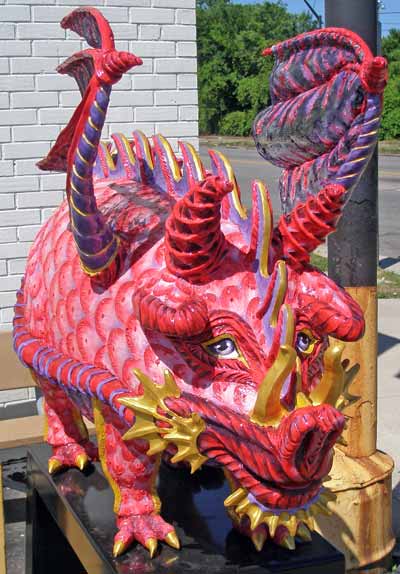 I Dreamt I was a Dragon Pig sculpture
at Asia Food Market at 3126 St. Clair


---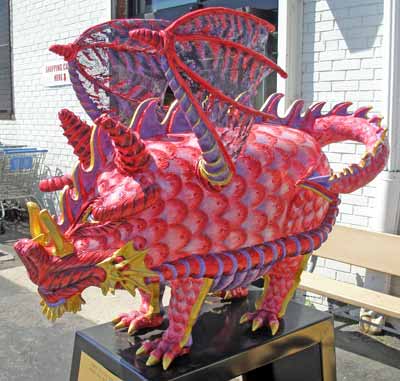 ---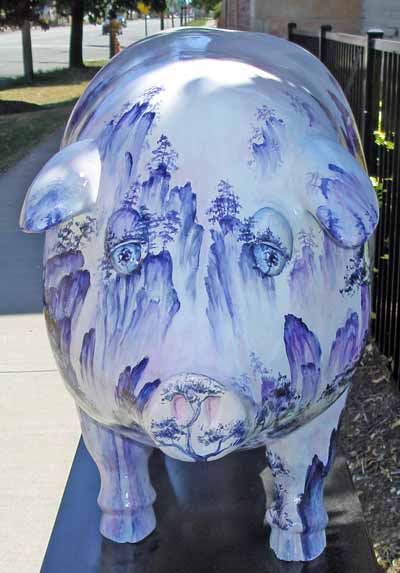 Mystery & Mist Pig Sculpture at 4608 St. Clair


---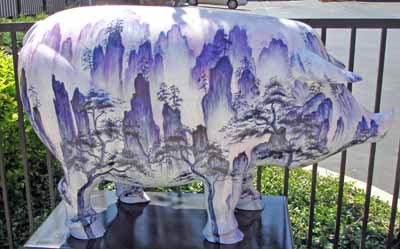 ---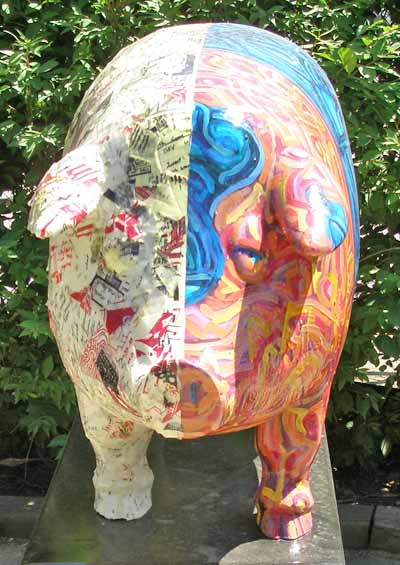 Get the Balance Right Pig Sculpture at 1419 East 40th


---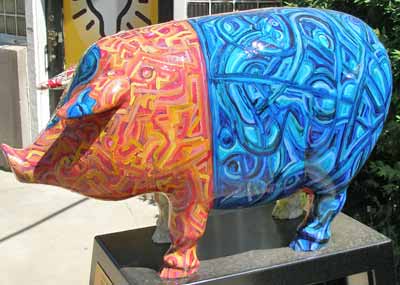 ---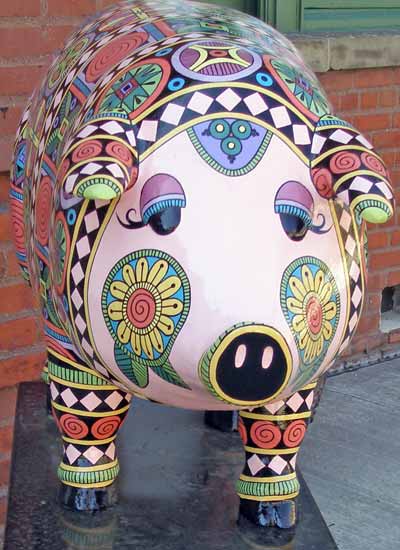 A Pig of a Different Color at 1900 Superior


---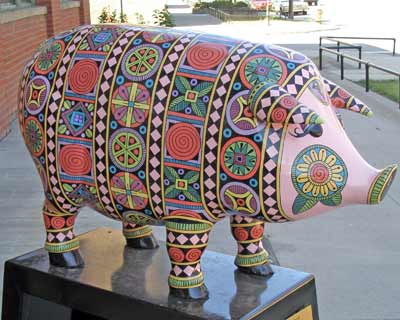 ---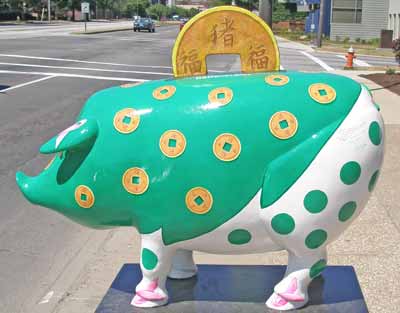 Piggy Bank sculpture at 4005 Chester


---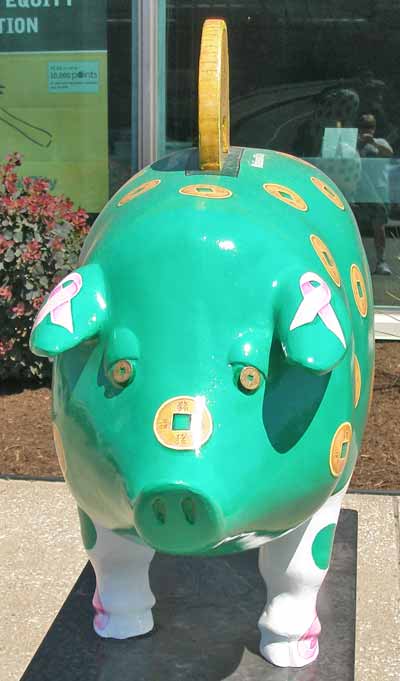 ---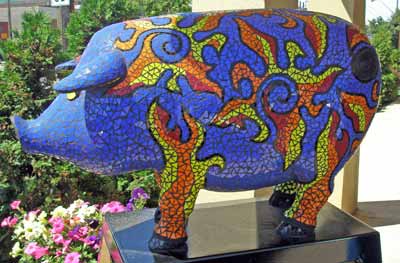 Pigment of my Imagination Pig Sculpture at 3945 St. Clair


---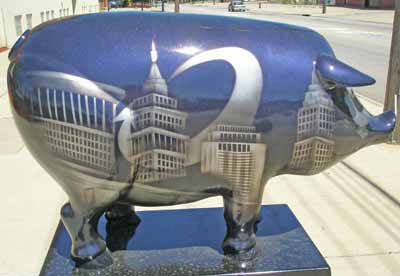 The Sky's the Limit Pig Sculpture at 1614 East 40th


---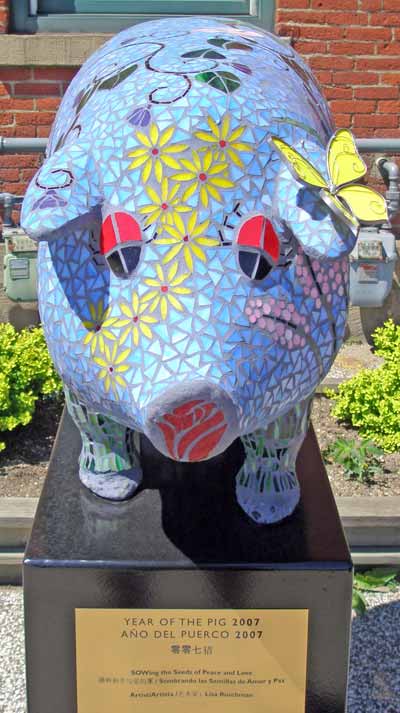 Sowing the Seeds of Peace and Love Pig Sculpture at 1588 East 40th


---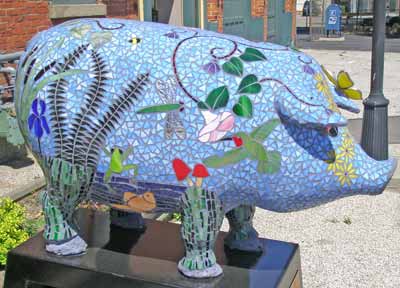 ---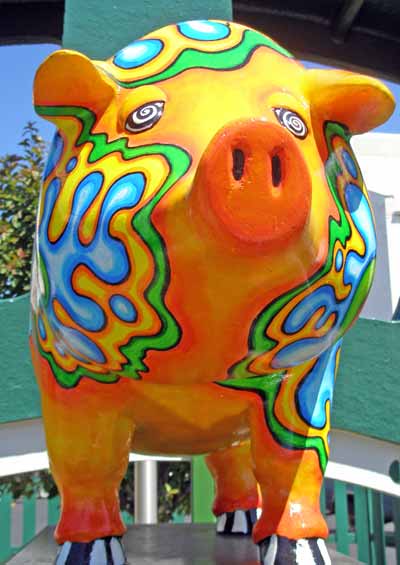 Pyschedelic Pig Sculpture on St Clair


---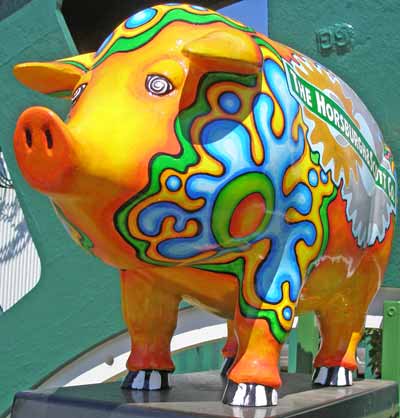 ---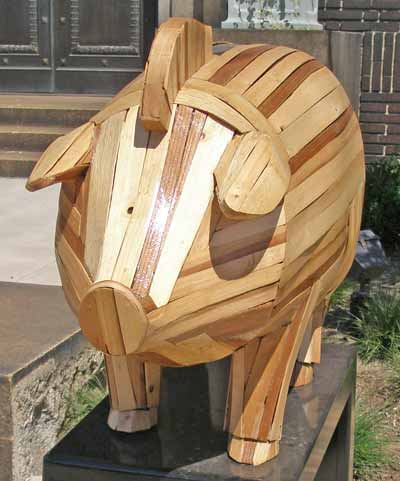 ---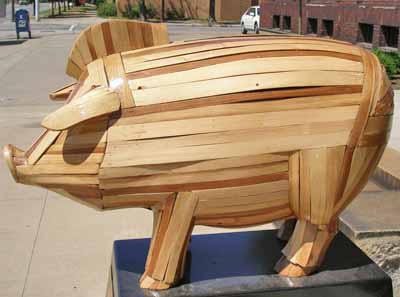 ---
---
Top of Page
Back to Art in Cleveland
Back to Chinese in Cleveland