Anthony and the Magic Picture Frame
By Michael S. Class


This is a book that fits several different books into its 223 oversized (10.5 x 10.5") pages.
On the surface, Anthony and the Magic Picture Frame: The Story of the Boy Who Traveled into the Past by Stepping Through the Picture Frame on His Bedroom Wall
is a book about a 12 year old boy named Anthony who travels to the past by stepping through the frame of a magic picture frame in his bedroom. He meets with great people and at great events in US history - similar to how Forrest Gump "met" with John F. Kennedy, John Lennon and others in the movie.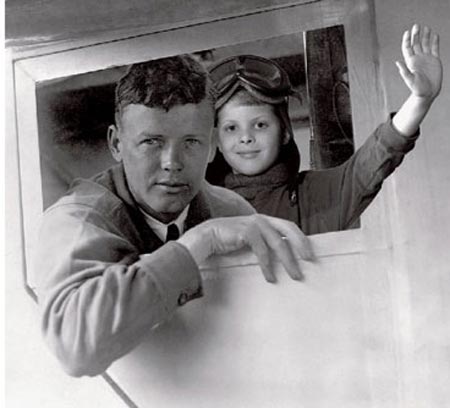 Charles Lindbergh 'with' Anthony



The adventure starts with Anthony connecting with Neil Armstrong, Buzz Aldrin and Michael Collins for the first moon landing. The fun part is that photos of Anthony are seamlessly merged into famous photos so it appears he really was with the astronauts on the moon, for example. The accompanying text uses real snippets of conversation and presents them as if Anthony was on the scene.

At the most basic level, this is a terrific book that will give you hours of pleasure looking at some classic photos such as Lou Gehrig's speech, Thomas Edison, the Spirit of St. Louis, Iwo Jima and dozens more with young Anthony included.

It's also a terrific memory booster as you read about these larger than life people and events. For younger people, it will be a history lesson told in a format that will make learning fun.

The book goes beyond this and is also an invaluable teaching aid. There are detailed footnotes, lists for more information and resources to help a teacher bring fun and excitement to the classroom.

And it is also a moral book. Moral in the sense that Anthony learns lessons from these monumental people and events and shares them with the reader. The reader is challenged to view historical scenes in the light of current times and vice verse. Quite an exercise!

The book is patriotic without being jingoistic, moral without being sappy and a lot of fun to either browse through or get immersed in a single event. It would be a great book to page through with your kids or grandkids or just spend some quality time alone with it.
---
Top of Page
Back to Movies for Cleveland Seniors