Happy 100th Birthday Bob Hope
Chat with Pat
I want to add my two cents to the many tributes to our Cleveland pride and joy, Bob Hope, on his 100th year celebration.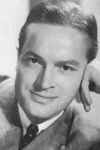 I was reading the May 29th Plain Dealer Arts and Life section "100 years of Hope". I started to scan through it and it brought back so many memories.
Mr. Hope would have been a few years older than my parents. His father was a stonemason and so was my grandfather. My grandfather worked on the Soldiers and Sailors monument - I wonder if they knew each other?
I knew he was a Clevelander, but I never really thought about where he lived. So many of the homes he lived in were on Cleveland's East Side. Ours was too.
They mentioned that he loved to shop the Bailey Co. Do you remember that store? I do. What about the Cleveland Trust Bank or Marshall Drugstore? He worked at Standard Drug, and delivered newspapers. He also worked at Luna Park.
He went to East High school - maybe with your parents or friends. He worked at Taylor's Department store (I loved that store)!
Do you remember the Golden Gloves boxing matches? He fought in them under the name Packy East. (The PD said there was already a fighter named Packy West)!
The article mentioned that he met up with Fatty Arbuckle here. You mean that's a real name? My mother talked of Fatty Arbuckle and I thought it was a character she made up.
He played at the Palace Theater, Cain Park and The Front Row. I'm sure you have lots of memories of these places. I knew a few ushers at the Palace. My friends and I would slip in free to see all these great talents who at that time we really didn't fully appreciate.
I had forgotten that he was a minority owner when Bill Veeck owned the Indians. Bill Veeck - now that brings back memories. All the ladies got small orchids at certain baseball games. Unlike the rest of the family, my mother, never followed sports, but still had to go to get her orchid. Bill Veeck did so much for Cleveland, but back to Bob.
My son told me that he saw Bob and his wife Dolores at the last Indians game at old Cleveland Municipal Stadium. They came out to the pitcher's mound and Bob sang a special version of his signature song "Thanks for the memories." So even the younger generation has some Cleveland memories about Bob Hope.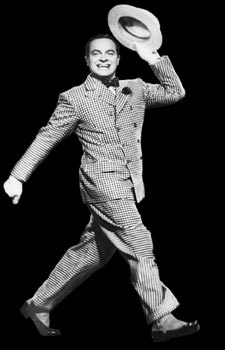 He appeared at our colleges, sports and civic events. You name it Bob Hope was there and he "walked his Cleveland talk".
There are so many prominent Clevelanders out there. Today people like Drew Carey carry our banner. Once you've been a Clevelander, what more is there to say? We are a special breed and I thank God this is where He decided to plant me.
It's inspiring to think of all the Christmases he spent in far off places just so our soldiers could have a taste of home. Talk to anyone who saw him at a USO show and they will tell you what a great man he is.
Happy Birthday Bob. I'm so glad we share our roots here in the best location in the nation on good old Lake Erie.
Thanks for the Memories!
What do your remember about Bob Hope or his old stomping grounds?
Let's Chat
Pat
---
---
Top of Page
Back to Chat With Pat