Chat with Pat
Away in a... Cabin?
Once upon a time many years ago, a happy holiday memory was born for me in Wickliffe, Ohio.
We were spending an evening with about twelve of our best friends at The Cabin Restaurant. It was beautiful. We were lucky enough to have a table in the room with the piano player. The decorations were beautiful and the fireplace was roaring.
My husband, who didn't have a shy bone in his body, decided to sing along. By the way, that wasn't unusual. He sang everywhere. In the shower, watering the grass, on the job - absolutely anywhere. Thank God he had such a good voice. He had a wonderful outgoing personality and everyone loved and enjoyed him.
He knew every song you could name; from any nationality, event or holiday. He knew old songs, new songs and songs from any time or place. Yes, you name it - he knew it.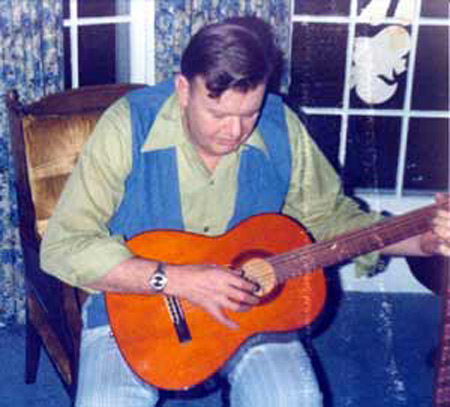 So it wasn't odd that he had to sing the minute he heard music.

When he started to sing the rest of our group joined in and before they got to the chorus the rest of the room was signing along. There wasn't a song he sang that at least some of us didn't know and sang with him, and those that didn't hummed along.

There was a Jewish group there who were shocked that we knew Hava Nagila and other Chanukah songs. They joined us in the Christmas carols. We were all so inspired.

This was not like bar singing (which, by the way, I love). It was something special. We even sang patriotic songs like God Bless America and America the Beautiful! We were one family.

People were asking to be seated in the room we were in - but it was already overcrowded with singers.

At one point it was time for the piano player to go home and he remarked that he "really wasn't needed anyway" because people were singing so beautifully with and without his accompaniment.

When the restaurant closed it was amazing to watch all of the people go to their cars, singing under the holiday lights with giant snowflakes falling. People who were strangers a few hours ago were hugging each other and exchanging holiday greetings. It was so heartwarming!

Most people could not have pulled this off, but Norm's friendly, sincere manner was so contagious that it opened people's hearts and voices.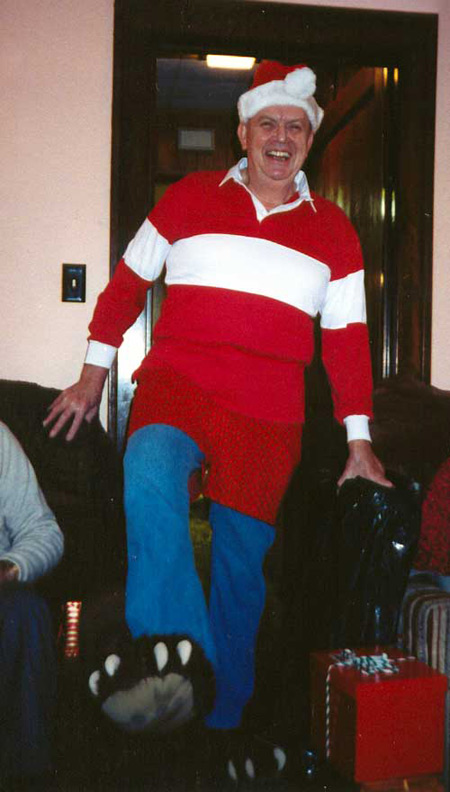 I know he is now in heaven leading a choir of angels and saints giving praise to God on His birthday.

I had never really considered this a Christmas memory. Most of our traditions have to do with family dinners, decorations, cooking and such. But the other day when somebody mentioned The Cabin it all came back to me in a wondrous flashback.

I bet you have holiday memories you have hidden deep inside you also. I hope you will remember them and maybe share them with us. Hopefully you'll make some new memories this season. I'd love to hear about them.

Have a very Merry Christmas and a Happy New Year.

Let's Chat
Pat
---
---
Top of Page
Back to Chat With Pat