Don Webster
Music and Rock Stars from Upbeat
The national exposure generated by Don Webster and the Upbeat Show made it a must-stop for the musicians of the day. All the big acts wanted to appear on Upbeat and as Don says, "We had a great run from 1964 to 1971 and were shown in 100 cities across the United States."
Here are some of the big names that appeared on Upbeat.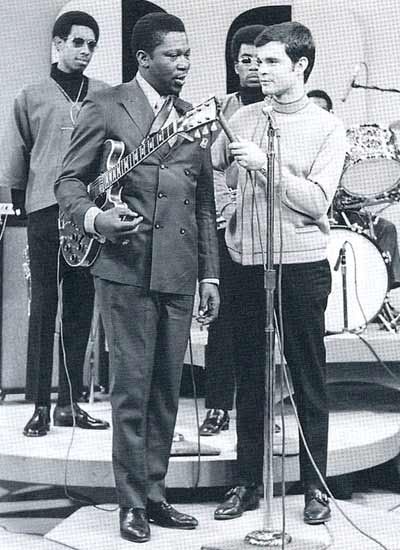 BB King and guitar Lucille with Don Webster on Upbeat


---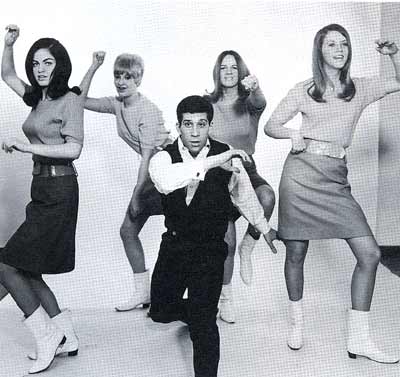 Upbeat dancers with Jeff Kutash who now has an award-winning review called "Splash" in Las Vegas


---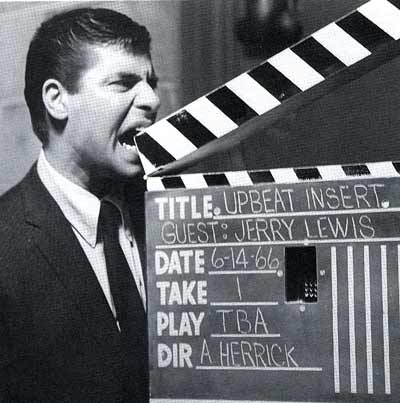 Jerry Lewis on Upbeat


---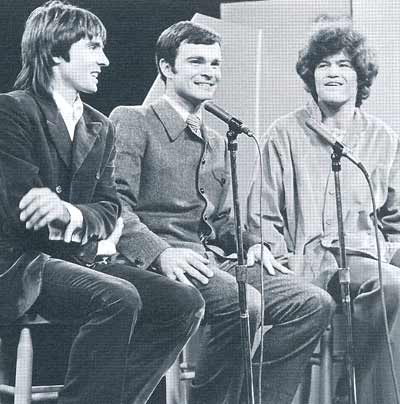 Monkees Davy Jones and Mickey Dolenz with Don


---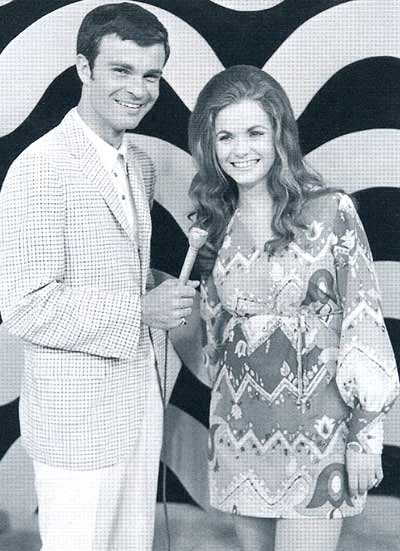 Jeannie C Riley with Don Webster
(remember Harper Valley PTA?)


---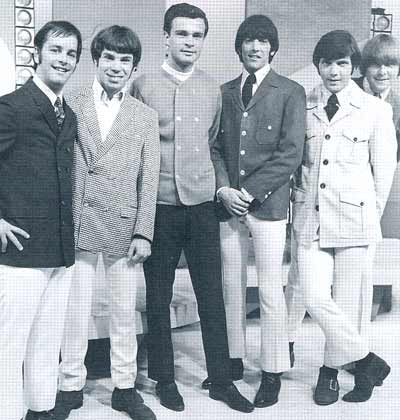 Sonny Geraci and the Outsiders


---


Don said Ed McMahon was
"one of the nicest people I ever met"


---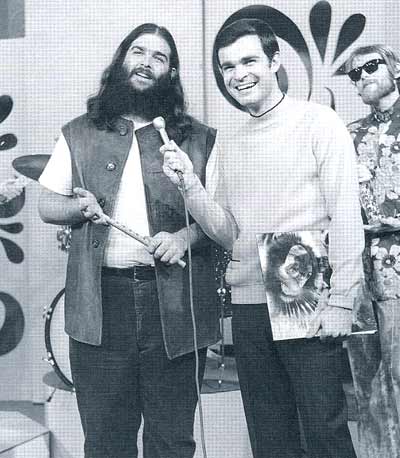 Bob 'Bear' Hite of Canned Heat on Upbeat


---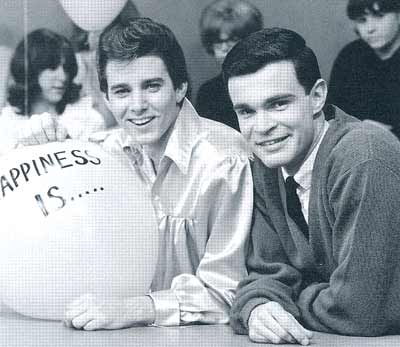 Teen Idol Bobby Sherman with Don


---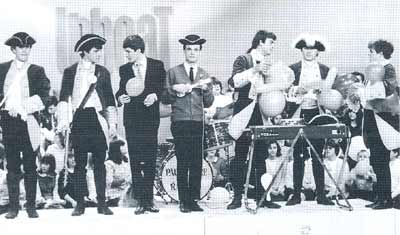 Don dressed up for Paul Revere and the Raiders


---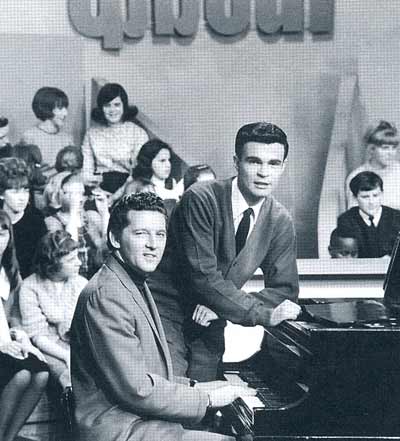 The Killer - Jerry Lee Lewis - on Upbeat


---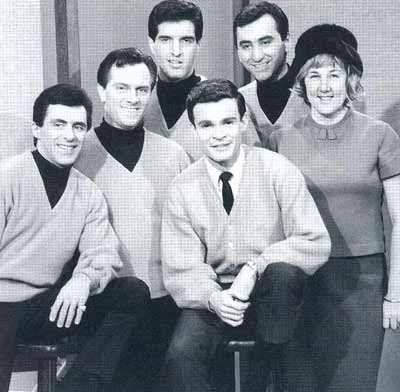 Frankie Valli and the Four Seasons with Don
and rock critic Jane Scott


---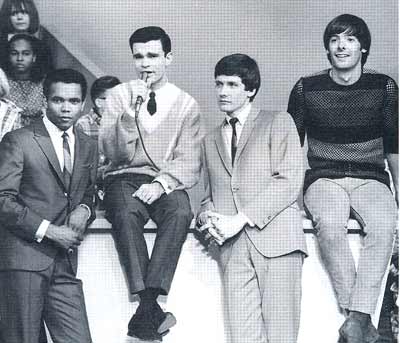 Johnny Nash, Don Webster, Billie Joe Royal and Terry Knight - demonstrating the diversity of acts on Upbeat


---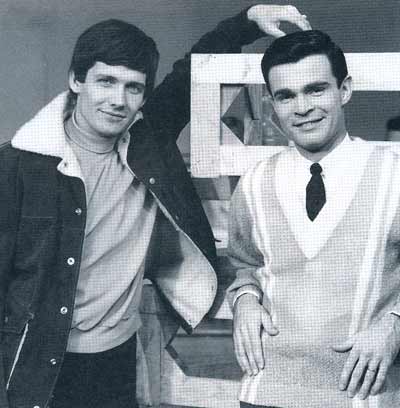 Billie Joe Royal (Down in the Boondocks) came to Cleveland from Georgia without a coat - so Upbeat bought him this one - his first winter coat!


---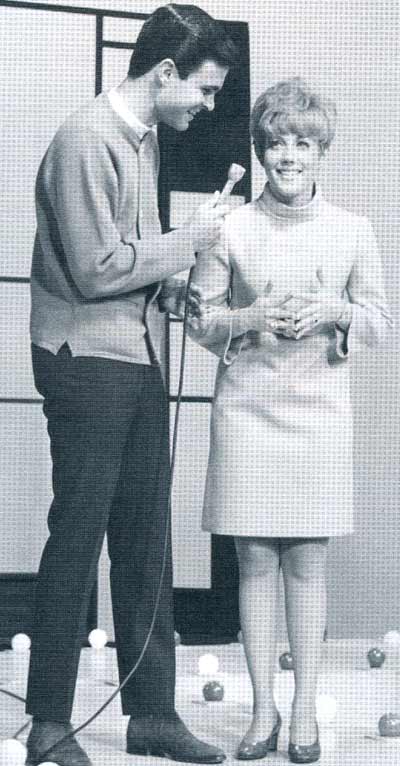 Leslie Gore (It's My Party) was a teenager when she appeared on Upbeat with Don


---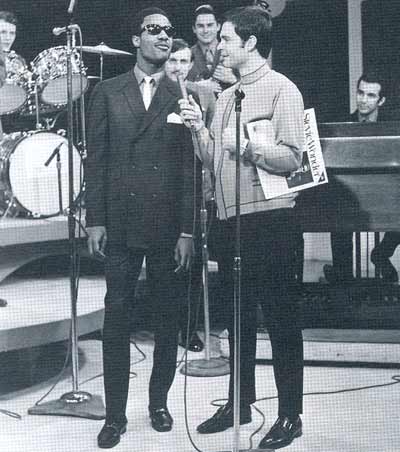 Motown's Stevie Wonder was still known as "Little" Stevie Wonder when he appeared on Upbeat


---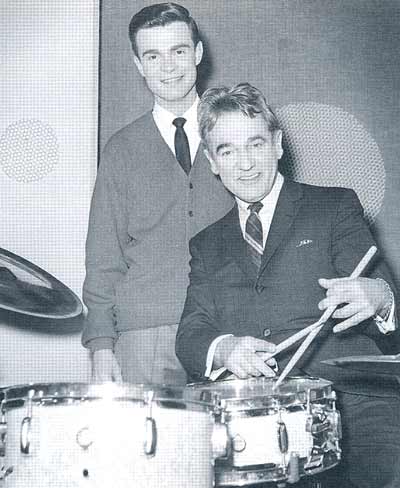 Drum Legend Gene Krupa could show
the Rock 'n Rolllers a thing or two


---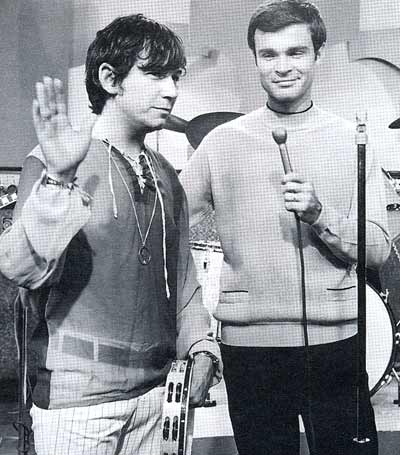 Eric Burdon of the Animals


---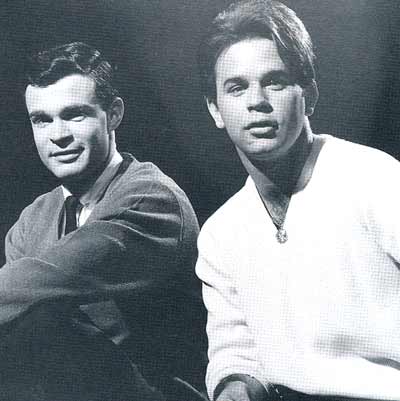 Lou Christie sang hits like Lightning Strikes and Rhapsody in the Rain on Upbeat


---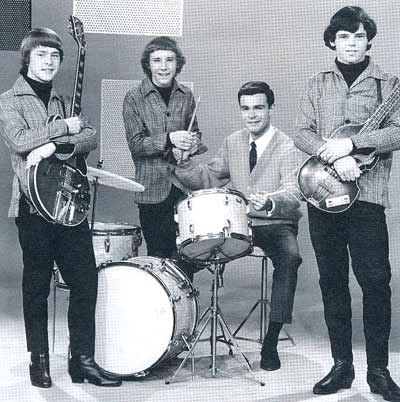 Hang on Sloopy!
Rick Derringer and the McCoys from Dayton, Ohio
show Don Webster the drums


---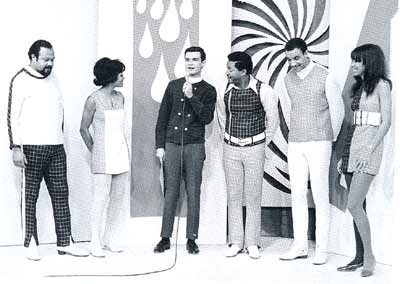 Don Webster said "The Fifth Dimension defined class"


---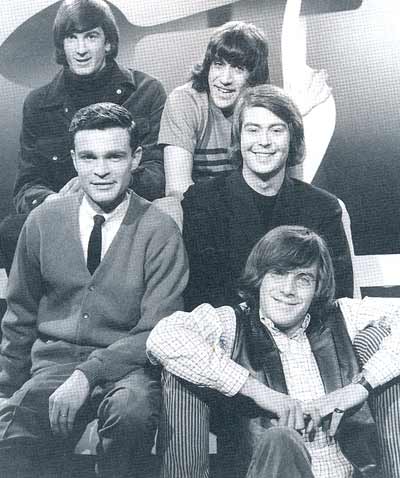 John Sebastian and Lovin' Spoonful performed Summer in the City in 1966


---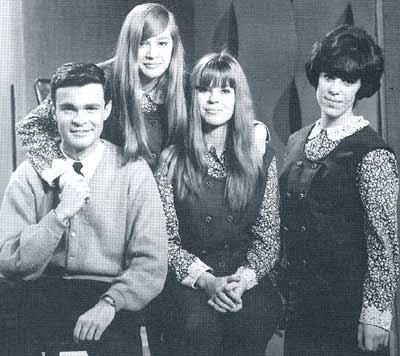 The Shangri-La's (Leader of the Pack)


---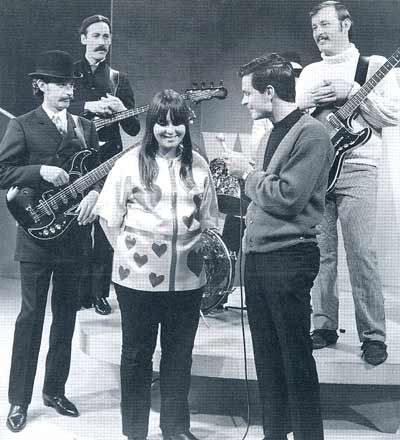 Spanky and Our Gang were frequent Upbeat guests singing 'Sunday will never be the same' and 'Like to get to know you'


---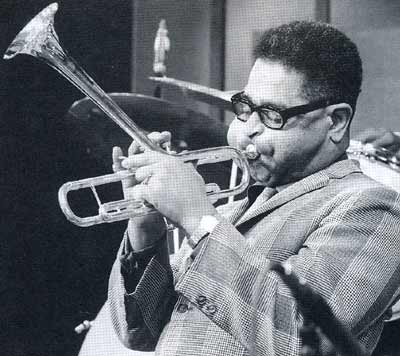 Don Webster was "thrilled" to get
Dizzie Gillespie on Upbeat


---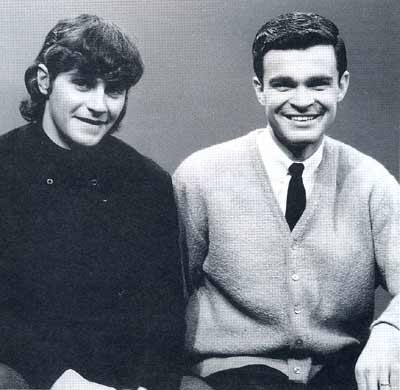 The Beatle's original drummer (before Ringo) Pete Best


---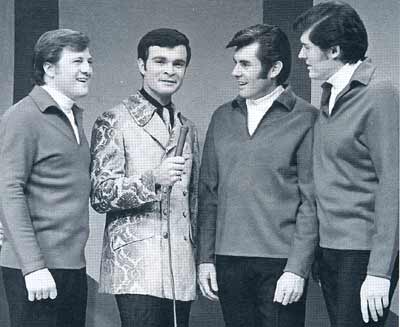 The Lettermen with Don Webster on Upbeat


---
Top of Page
Back to the Don Webster Profile
Back to Profiles of Cleveland Seniors