Your Hit Parade
by Amy Kenneley
What time was it? I would skid to a stop in front of the big wooden console housing the television set, fiddling with the 4 double knobs in time for my favorite program. The screen awoke in black and white and I maneuvered the contrast and brightness dials as a drum roll and announcer Andre Baruch's voice proclaimed "and now-Your Hit Parade!"
Before hi-fi, stereo, MTV, SurroundSound and iPods, The lover of popular music had this weekly program for old-fashioned home theater entertainment. The top 7 songs across the country for the week were worked into little musical scenes, and the "regulars" of the program would sing them. With the Hit Parade dancers and singers to back them up, it was a state-of-the-art television show.
Grandpa, heading out the door for his night watchman job, gave a big sigh at some of the "shenanigans" going on his television set, but did concede that "Glow-worm" by the Mills Brothers was an okay tune. Grandpa liked the Mills Brothers and their barbershop harmony. Great-Grandma sat in the stuffed chair keeping the beat with her fingers, but not quite sure what to make of this "new-fangled stuff"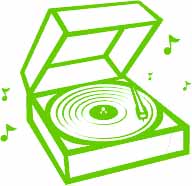 The Cast
There was Snooky Lanson for starters-an amiable, blond, curly-haired guy.
And there was Dorothy Collins, the petite girl-next-door with the blond page-boy hairdo and pert, turned-up nose. She seemed to have standard girl-next-door clothes, too. She often wore a stylish white nylon blouse with pleats down the front, and a little black velvet bow tied just so at the exact center near her throat.
I remember that blouse well-- I had one just like it. Sheer nylon was the "in" fashion fabric. It was also see-through, so modesty (and schools and parents) demanded that a full slip be worn.
Other vocalists in the early years of Your Hit Parade were Eileen Wilson, Sue Bennett, June Valli, Russell Arms and Gisele MacKenzie.
You're the Top
The first song of the evening would be number 7 in the ratings for the week. It was always a surprise to guess what new song would rank, and then how high it would climb. Some were flashes in the pan, shooting high for a brief week or two and then snuffed into obscurity. Others lingered forever, and it was often comical to see how far a song could be stretched, visually, for 12 or more weeks.
"How Much Is That Doggie In The Window?" hung around for weeks and weeks. One week, Snooky Lanson is giving a doggie from the pet shop to a girl, and smiling adorably as he sings. The following week, Dorothy Collins is chirping to her stage boyfriend about the lost dog they found. And on and on.
Another long-lasting pop tune was "Shrimp Boats Are A-Coming" and then Snooky got to wear a captain's hat and hang onto the rails of a fake ship bobbing up and down on a mechanical wave. The following week Gisele MacKenzie would be the excited girlfriend of a shrimp boat crew member watching eagerly for the sails to come over the horizon of the television studio set. And on and on. After awhile, viewers were all pretty sick of dogs and shrimp.
Smoke Ins And Outs
The sponsor of Your Hit Parade was Lucky Strike cigarettes. You would see Snooky holding a cigarette in some songs where appropriate, such as "Harbor Lights" or "Mona Lisa" but you didn't see the women holding or smoking cigarettes, as I recall-it was a family show, after all.
No, the women would stick to pretty little songs like "Mockin' Bird Hill" for Dorothy. It seemed to fit her. Gisele could do songs like, "If I Knew You Were Coming I'd Have Baked A Cake" or "Come-On-A-My-House" with bouncy beats.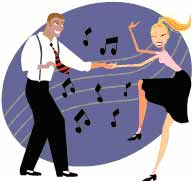 The Hit Parade Dancers had some chances to show off when instrumentals made the charts: "The Third Man Theme" and "Blue Tango" were a few of the repeats for several weeks.

Changes

The lines between what was classified as popular music were beginning to blur, and new upstart tunes were shoving the somewhat bland pop music aside. Hit Parade regulars were hearing crossover songs from rhythm & blues, folk/country music.

Hank Williams' "Kaw-Liga" crossed over from country for Your Hit Parade, as did "Hearts Of Stone" by the Charms from r&b. The Weavers' "Goodnight Irene" was preparing our ears for folk music.

Before the weekend was out, I would be buying Hit Parader Magazine, to learn the lyrics to the tunes I had absorbed on the program. What a buy for about a quarter!

Hot off the magazine racks every week and More important than any old newspaper, I thought.

What was really important in the world was that I learn all the lyrics to "Jezebel" as wailed by Frankie Lane, or "Don't Let The Stars Get In Your Eyes" warbled by Perry Como, or "You Belong To Me" by Jo Stafford. Now when the top 7 were announced and sung on the program, I had all the right words to sing along.

Your Hit Parade had no more faithful follower than this pre-teen. Then I learned to dance-and you couldn't shag to "Shrimp Boats" or slow dance to "Doggie In The Window" so a night with Your Hit Parade became less of an imperative.

And if Grandpa wondered if my addiction was broken, and Great-Grandma wondered what I would be "up to" next, they wouldn't have long to wait. Just around the corner was Elvis.



---
Top of Page
Back to Amy Kenneley
Back to Memories