Eye Questions - Flashing Lights
by Mark Pophal, M.D.
Dr. Pophal would like to remind you that without an exam many of your questions cannot be properly answered.
Your vision is important and should not be taken for granted, or taken lightly. It is wise to see an eye doctor right away if you have questions or problems with your eyes or vision.
Useful information can be found at the American Academy of Ophthalmology website
---
Q. What causes Flashing Lights?
A. When the vitreous gel (click here to learn about the vitreous gel and floaters) rubs or pulls on the retina, you may see what looks like flashing lights or lightning streaks.
You may have experienced this same sensation if you have been hit in the eye and seen "stars."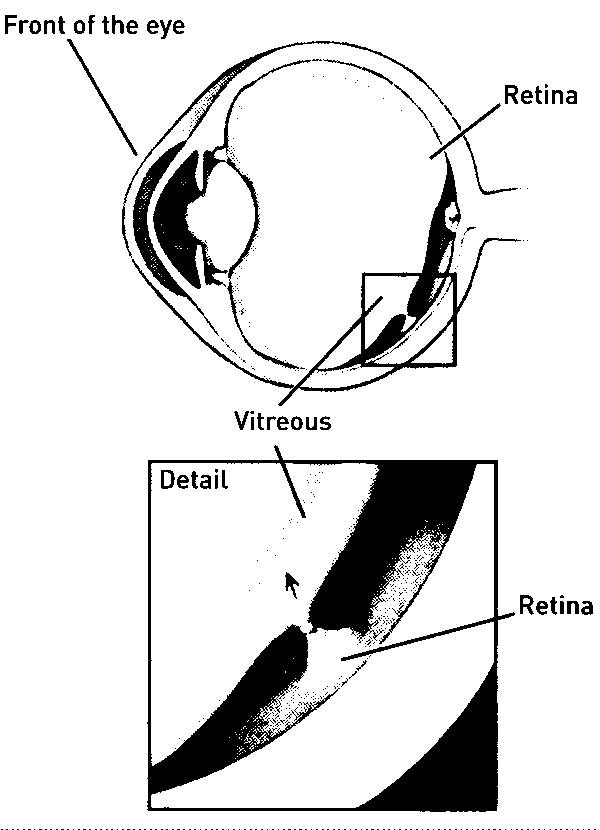 The flashes of light can appear off and on for several weeks or months. As we grow older, it is more common to experience flashes.
If you notice the sudden appearance of light flashes, you should contact your opthalmologist immediately in case the retina has been torn.
---
Top of Page


Learn about Floaters
Back to Eyes & Vision