Where would you find the River Shannon
Cleveland Photo Quiz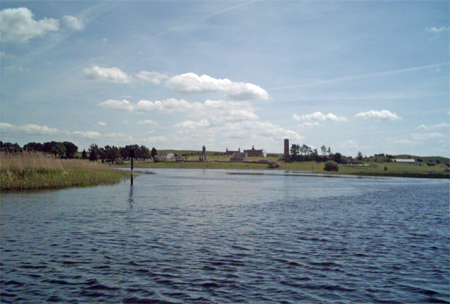 River Shannon at Clonmacnoise, Offaly Ireland
The Shannon River is closely bound up with Ireland's social, cultural, military, economic and political history. It is the longest river in Ireland at 240 miles and divides the west of Ireland from the east and south.
The river is named for Sionna, a Celtic goddess.
Cleveland, of course, is divided into East and West by the Cuyahaoga River. But did you know that Cleveland also has a River Shannon?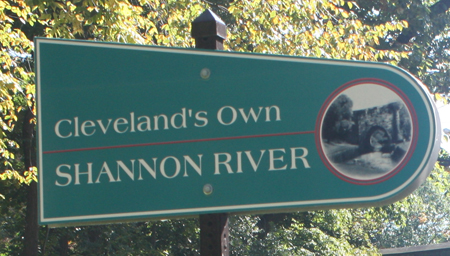 Though it's not really called the River Shannon, the sign, at the edge of the Irish Cultural Garden names the nearby segment of Doan Brook as such.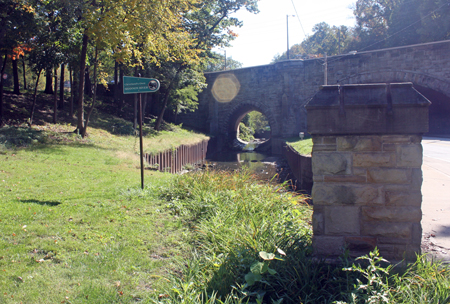 ---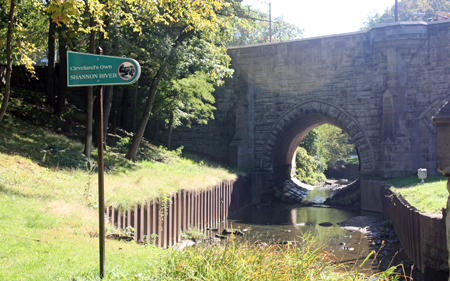 ---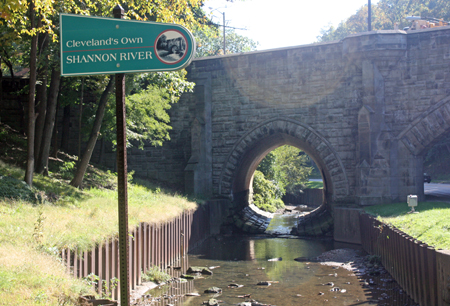 ---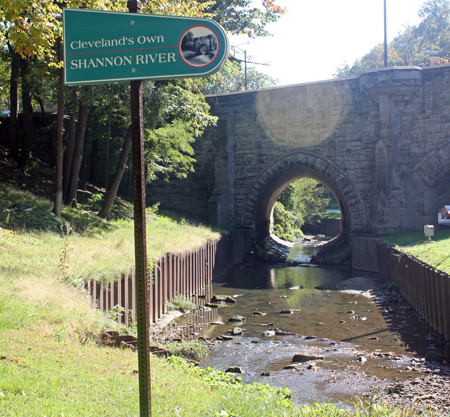 ---
See more from the Irish Cultural Garden in Cleveland Ohio.