Where in Cleveland would you find
this (and other) columns?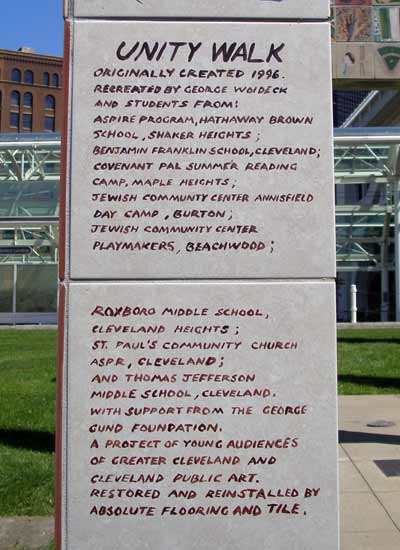 The inscription begins, "Unity Walk, a place to celebrate our heritage together. Unity Walk was created in honor of the City of Cleveland's 200th anniversary in 1996. Individuals of all ages representing Greater Cleveland's diverse races, cultures and creeds participated."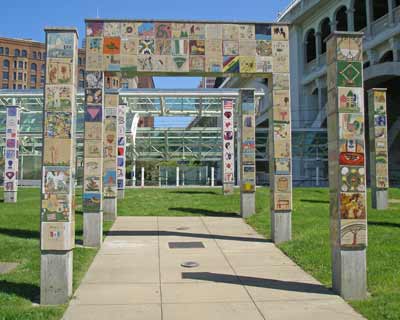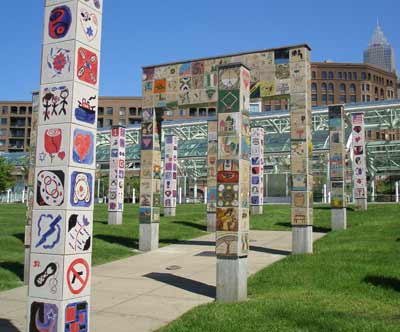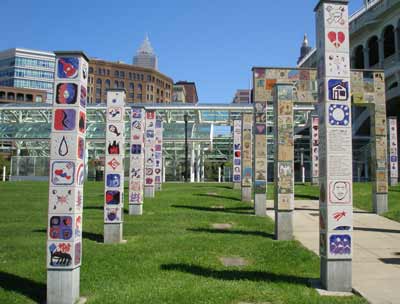 As you can see from the landmarks in the background, the Cleveland Unity Walk is in the Flats at Settler's Landing in front of the RTA stop.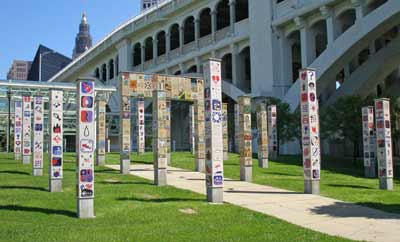 Twenty-three columns line a walkway in the Flats, with the columns supporting a total of 800 painted ceramic tiles. Each painted design is unique.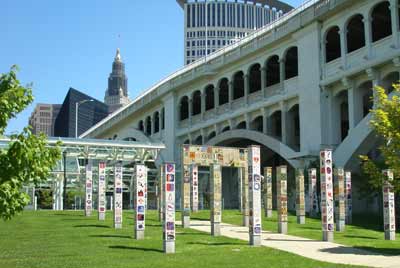 The Unity Walk was created in 1996 for Cleveland's Bicentennial celebration.
---
Top of Page
Back to Photo Quiz