Where in the Cleveland area
would you find this?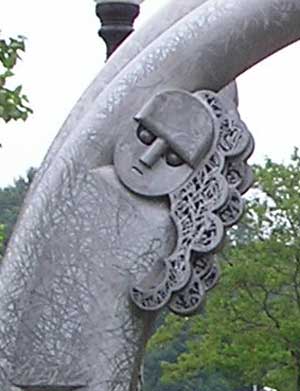 Actually, that is just a detail on the bigger piece. The whole arch looks like this.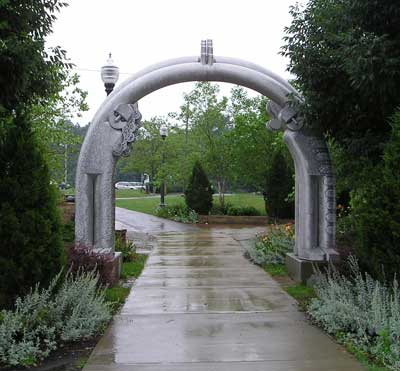 If you look at it the other way, you can see the street sign. Yes, the arch is at the corner of Coventry Road and Euclid Heights Blvd in Cleveland Heights.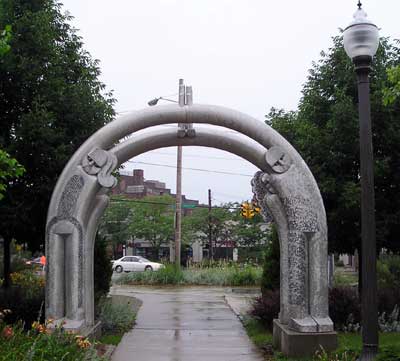 ---
Top of Page
Back to Photo Quiz