Where in Cleveland
would you find this
Walk-along Rosary?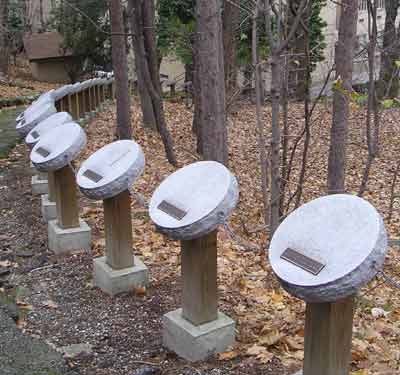 Did you know that in the city of Euclid, about 10 miles from Cleveland's Public Square, is a copy of a famous French attraction?
As you climb the wooded path, each marker represents one of the prayers in the Rosary.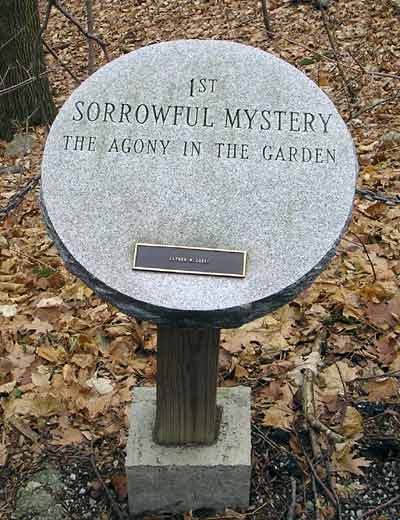 The walk-along Rosary is at the Shrine and Grotto of Our Lady of Lourdes located at 21281 Chardon Road in Euclid.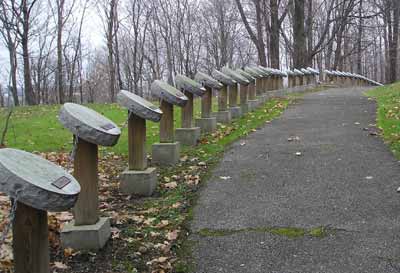 See more photos from the Shrine
---
Top of Page
Back to Cleveland Catholics
Back to Photo Quiz