Talk Like A Pirate Day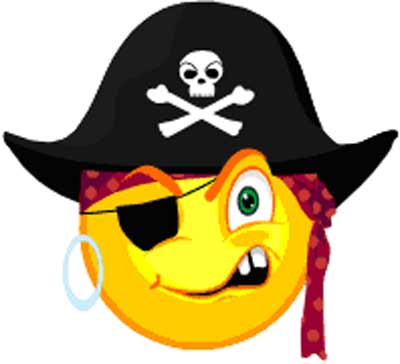 Aaaarrgh!
Do your kids and grandkids think you aren't hip? Change their minds by talking like a pirate.
Believe it or not September 19th is International Talk like a Pirate Day.
Since 1995 two friends, Mark Summers and John Baur, have been celebrating this day with a variety of swashbuckling vocabulary.
But it became big news when Pulitzer Prize-winning humor columnist Dave Barry wrote about the day.
Their silly but fun web site gives the whole story along with other details of the day.
If you need help with pirate vocabulary, check out pirate words and definitions
So even if you are more land lubber than swashbuckler, have some fun and Talk like a Pirate.
And don't forget the new Walk like a Pirate Day on the 20th.
---
---

---
Top of Page
Back to Fun & Games for Boomers and Seniors