Maxine Goodman Levin
College of Urban Affairs
Celebrating 30 years
As schools everywhere are preparing for graduation ceremonies there is one who has just completed theirs. This is the Maxine Goodman Levin College of Urban Affairs at Cleveland State University.
It is appropriate that this school held its Honors Ceremony before the rest because the school itself stands apart from all the rest.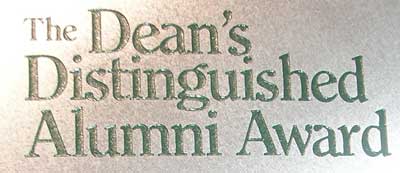 The school's story starts many years ago in Northern Ireland when young Tom Campbell quit school in the 6th grade to become a baker. At age 29, Campbell, by then a U.S. citizen and resident of Pennsylvania, went back to school to complete his high school studies.

In the mid-fifties he moved to Cleveland and entered school here. In the next ten years he earned his B.A., M.A. and PhD in History and Political Science. He began teaching at Case Western Reserve and then joined the Cleveland State faculty.

He authored many books about Cleveland, its history and neighborhoods. He was president of the City Club and was instrumental in changing the policy to allow women to participate and join.

He is the recipient of numerous, well-deserved awards. He even co-hosted a television show "We who built America" based on Cleveland's ethnic population.

In 1967, forty years ago, Dr. Campbell co-founded the Institute of Urban Studies at Cleveland State. Two years later he became Director and assisted in creating the undergraduate curriculum and establishing the graduate program.

Ten years later, in April 1977 the Maxine Goodman Levin College of Urban Affairs was created due in major part to the efforts and foresight of Dr. Campbell.

Now the school is celebrating 30 years of excellence in education. It is the only School of Urban Affairs in Ohio and is ranked in the top eight nationally.

It is only fitting therefore that this educational pioneer acknowledge and honor its students and graduates.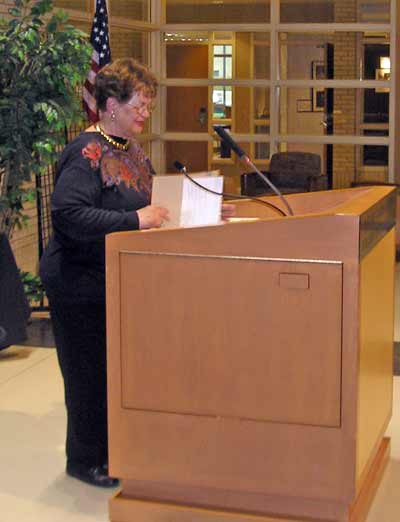 Mercedes Spotts speaking after receiving the Award



One very special honor was awarded to Mercedes Spotts, an alumnus from one of the first classes. She received a Masters Degree from the college in Public Administration.

As Dean Mark Rosentraub reflected, Mercedes is a woman putting her education to work. She has been involved in the Court and Judicial system for years until her recent retirement.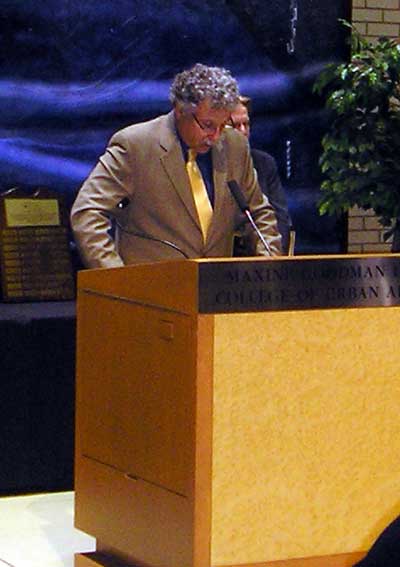 Dean Mark S. Rosentraub



She was only the second woman to be named President of the Cuyahoga County Bar Association. She has been the recipient of many awards including the Ellis Island Medal of Honor.

At this ceremony, Mercedes was awarded the Dean's Distinguished Alumni Award.

Also honored were the very first people to receive a degree from the school Marie Rehmar and Deborah Lloyd Philpotts as well as students who have excelled in their fields.
---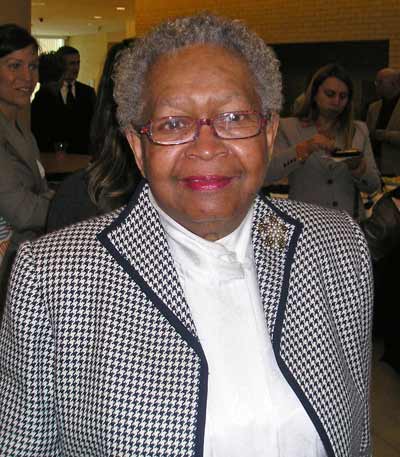 Byrdie Lee - Past Award Recipient


---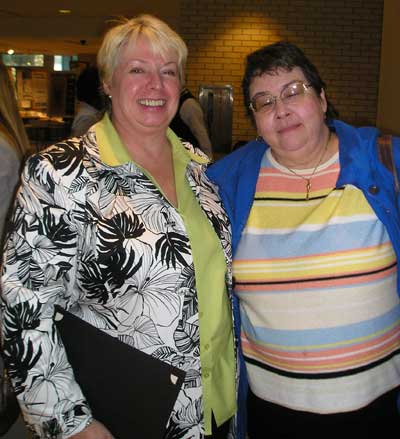 Award winner Elaine Aerni
and Professor Deborah Brown


---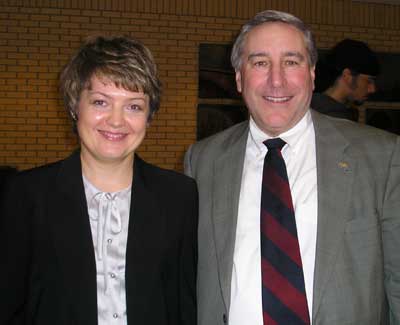 Award winner Iryna Lendel, from Ukraine,
and Professor Ned Hill


---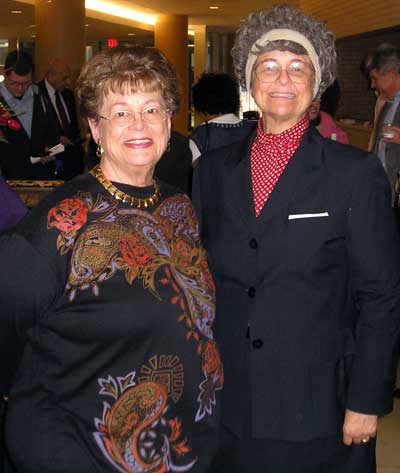 Award winner Mercedes Spotts and
her sister Judge Diane Karpinski


---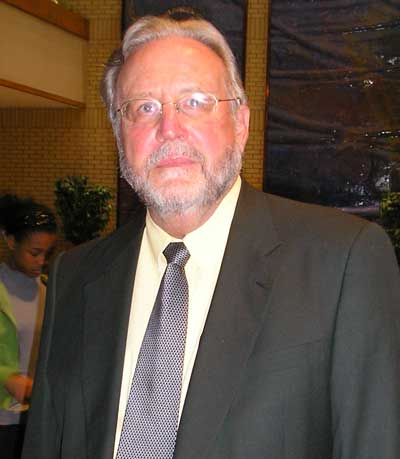 Professor Larry Lederer


---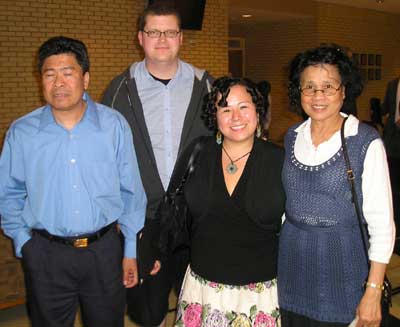 Award winner Teresa Obrero with father Wilson, boyfriend Jared Harger and mother Lenora


---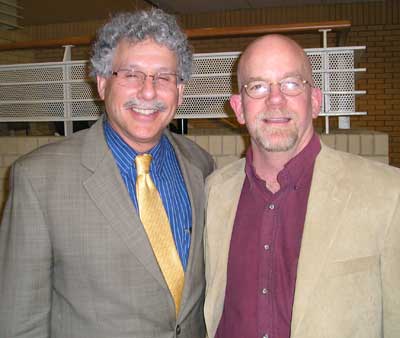 Dean Mark Rosentraub and Professor Bill Bowen


---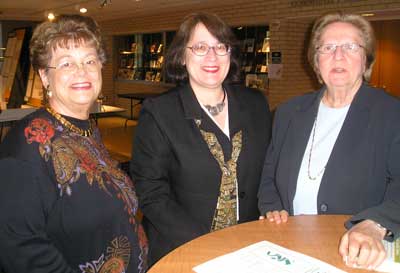 Mercedes Spotts, Marie Rehmar
and Professor Roberta Steinbacher


---
Top of Page
Back to Events in Cleveland
Back to Poles on ClevelandSeniors.Com
Back to Poles in Cleveland