Cleveland Slovenians
Cleveland Slovenians
and the City of Euclid

Cleveland Slovenian Cultural Gardens
Statues, workers and more

Polka Hall of Fame
Cleveland-style (Slovenian) Polka

Cecilia "Cilka" Dolgan
Cleveland Slovenian Polka Star
and President of the Polka Hall of Fame

Jan Paulich Jones
From Morning to PM, her smile shines through

Frankie Yankovic Square
Dedicated August 21, 2007

America's Polka King Book
The Frankie Yankovic story - by Bob Dolgan

Visit our on-line Slovenian Store
Books, Music, DVDs, Clothes, Flags and More

Slovenian-American Cleveland Private Detective
Milan Jacovich stories


---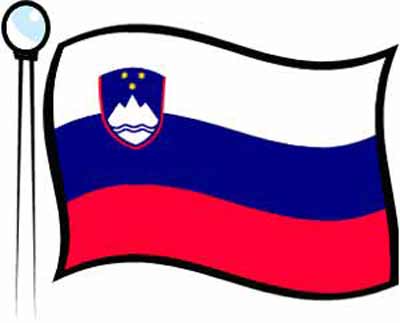 Flag of Slovenia
---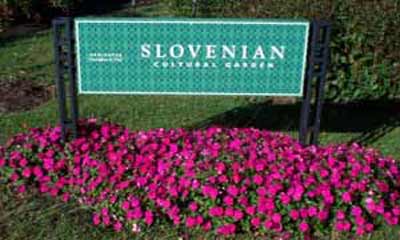 Slovenian Cultural Garden sign
---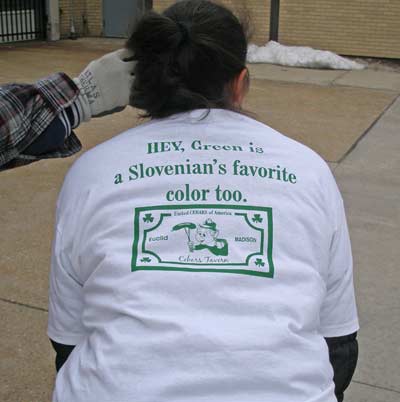 Slovenian T-shirt spotted at the 2008 Cleveland St. Patrick's Day Parade
---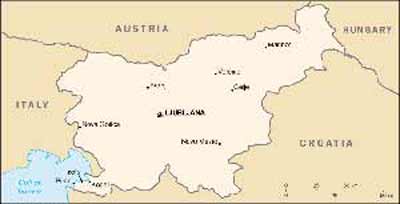 Map of Slovenia
---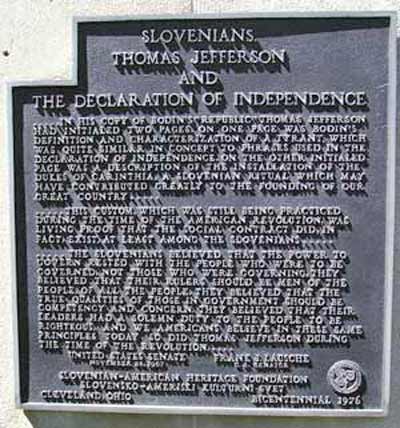 Slovenians, Thomas Jefferson and the Declaration of Independence plaque in downtown Cleveland
---

The Republic of Slovenia lies at the heart of Europe where the Alps and the Mediterranean meet the Pannonian plains and the mysterious Karst. Slovenia has a population of 2 million and its capital city is Ljubljana. The official language is Slovene, one of the South Slavonic languages.

In Slovenia, the sun shines approximately 2000 hours per year. And yes, there is plenty of snow in winter. As a small, beautiful and picturesque country, Slovenia makes a great tourist destination. Mountains, lakes, waterfalls, forests, caves, hills, plains, rivers and the sea - you name it, you can find it all within a modest 20.273 km2 (half the size of Switzerland), as well as many natural and landscape parks.

You can ski in the morning and surrender yourself to the luxury of the Adriatic Sea in the afternoon. Slovenia has 46.6 km of sea coast - an inch per inhabitant.
---


Please E-mail your Slovenian memories, recipes and events to slovenian@ClevelandSeniors.Com

---
Top of Page
Back to Cleveland People and their Cultures