Miss Scarlet
the Rhodesian Ridgeback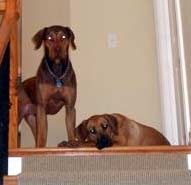 Hey! What's that noise downstairs? I better check it out.
And so begins the adventures of Miss Scarlett, the Rhodesian Ridgeback.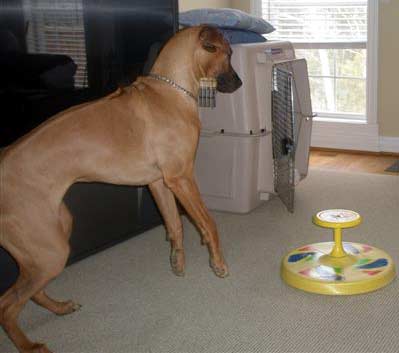 What is that thing?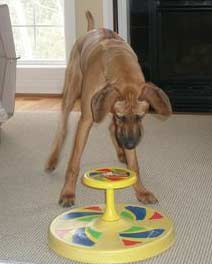 I better give it a sniff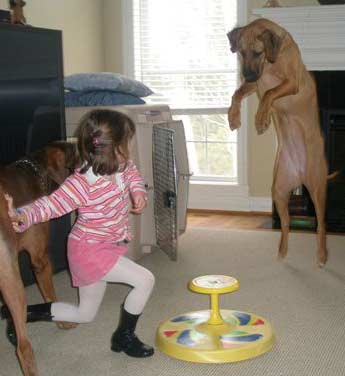 Yikes! It's spinning and making terrible noises!
I better attack and protect my girl.
---
Do you have a pet you'd like to submit
for Featured Pet?

Send us a digital image (gif or jpg) to pet@ClevelandSeniors.com or mail a photo to

ClevelandSeniors
3150 Payne Ave
Cleveland, OH 44114

Don't forget to include the reason(s) your pet is so special.
---
Top of Page
Back to Featured Pets

Don't miss our
Dog Store
Items for Fido and Master
Sorted by Breed