Meet Abbey the Brittany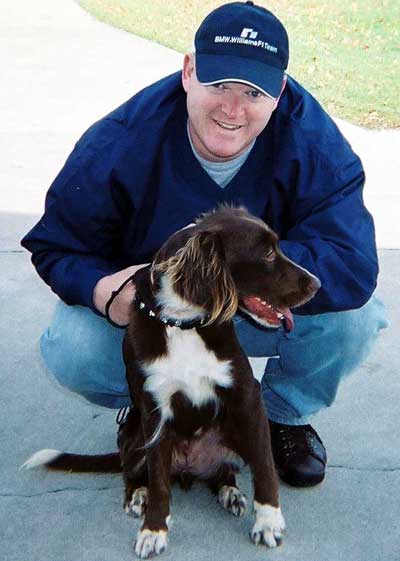 Abbey is the rescued Brittany of Krissy and Brian Blythe.
Krissy says, "Abbey has been a total blast, she is a very busy puppy. She listens well (for a kid!) and is learning new tricks everyday."
Current count on dog toy destruction is now up to 4!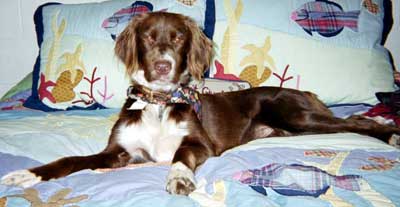 Abbey passed the ultimate test when Krissy's 1 year old niece climbed on her like she was a jungle gym and all Abbey did was lick her little hand. She's a keeper!!!
Learn more about Brittanys and Brittany Rescue at American Brittany Rescue.
---
Do you have a pet you'd like to enter
for Featured Pet?

Send us a digital image (gif or jpg) to pet@ClevelandSeniors.com or mail a photo to

ClevelandSeniors
3150 Payne Ave
Cleveland, OH 44114

Don't forget to include the reason(s) your pet is so special.
---
Top of Page
Back to Featured Pets