East Cleveland K-9 Unit
Taking a bite out of crime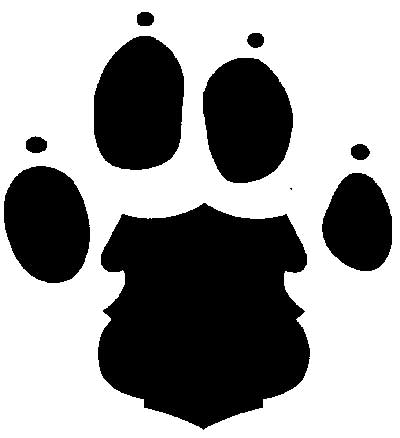 The East Cleveland K-9 Unit began in December 1998. The dogs were donated by Tom & Kathy Schmidt of Schmidt's of Macedonia.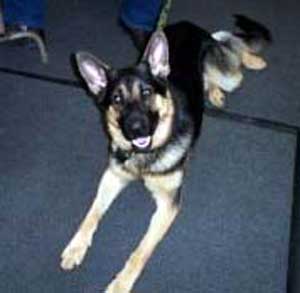 K-9 Officer



In addition to donating the dogs (which they bred) they have provided advanced training to these and many other dogs. Their services are available in the areas of protection and tracking, as well as general obedience.

The Friends of the East Cleveland K9 Unit incorporated in 1999 and is composed of concerned members of the East Cleveland community, business leaders and clergy.


East Cleveland K9 unit demonstration



There goal is to assist the East Cleveland K-9 Unit with continuing education, training and equipment to better serve the community as well as to assure that East Cleveland K-9 Unit constantly strives to ensure the integrity of the East Cleveland Police Department. (Taken from Mission Statement)

The Friends of the East Cleveland K-9 Unit have been responsible for the purchase of the following equipment and training:
Police car light bars and K-9 back seat inserts
Bail out electronic rear door opener
Thermostat alarm system for interior of the police car to protect the K-9 from the heat (siren and lights activate if temperature rises in vehicle)
Continued training in El Paso, Texas as well as Cincinnati, Ohio
The East Cleveland K-9 Unit is responsible for confiscating over 1000 lbs. of narcotics and the arrest and conviction of over 100 felons.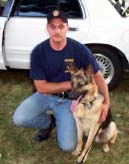 Below are statistics for the entire five (5) team K-9 Unit of the East Cleveland Police Department from January 1, 2002 through May 22, 2002 as reported by Michael C. Perry Sgt. IAD K-9:
3 Kilo's of Cocaine
2 pounds of Methanphetamine
68 pounds of Kath
417 pounds of Marijuana
$35,000 cash (drug related money)
11 arrests for drug, gun and/or assault offenses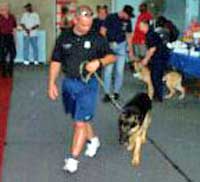 In addition, during that time alone, the teams have been involved in more than five (5) school locker searches and more than fifteen (15) demonstrations in various counties.

For more information e-mail
k9@ClevelandSeniors.com



---
Top of Page
Back to Cleveland Pets