Meet Hub & Luke
Bernese Mountain Dogs
As the American kennel Club (AKC) says, "The Bernese Mountain Dog is a striking. tri-colored, large dog. He is sturdy and balanced. He is intelligent, strong and agile enough to do the draft and droving work for which he was used in the mountainous regions of his origin.
Tom and Joan Atkian researched the breed and welcomed Hub to their family. Since then Hub has been joined by another Berner, Luke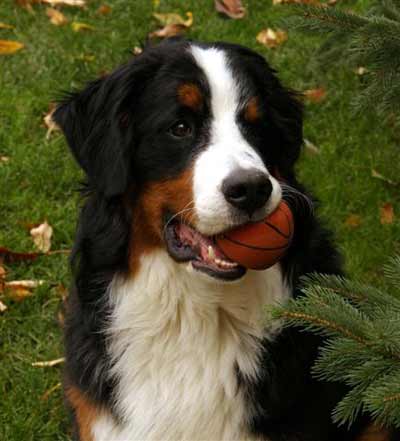 Hub with ball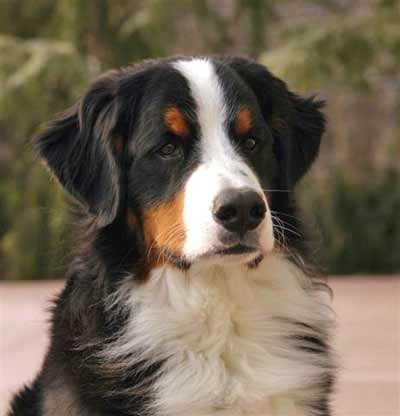 Hub - Look at those striking markings!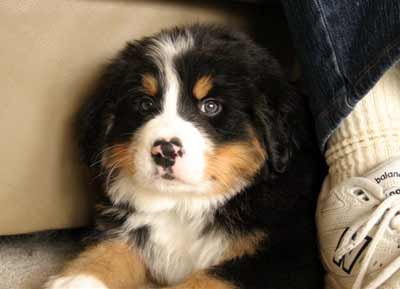 Bernese Mountain Dog Luke as a puppy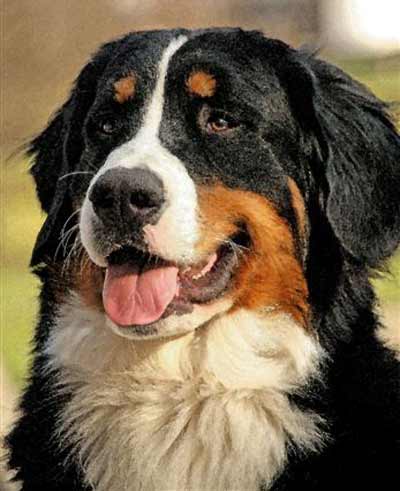 Luke, growing up fast!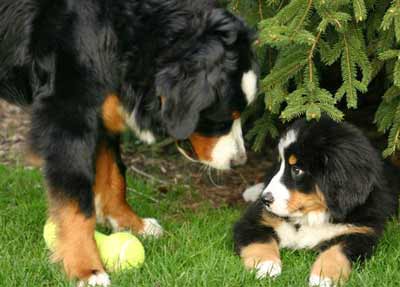 Checking out the little guy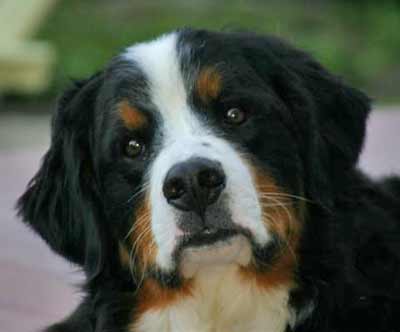 Hub, speaking with his eyes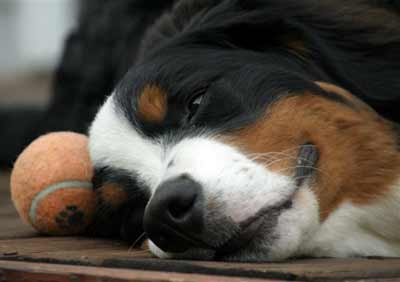 Hub's version of Fetch when he is all tired out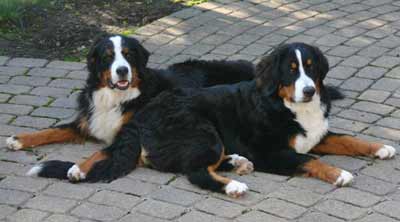 Hub and Luke - yes, Luke is now bigger than Hub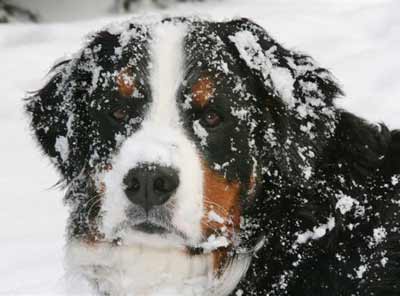 Hub in the snow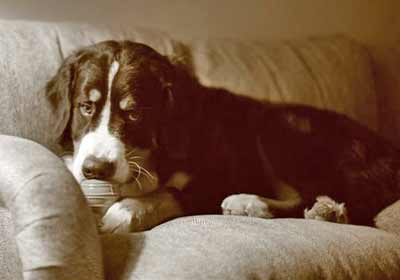 Puppy Luke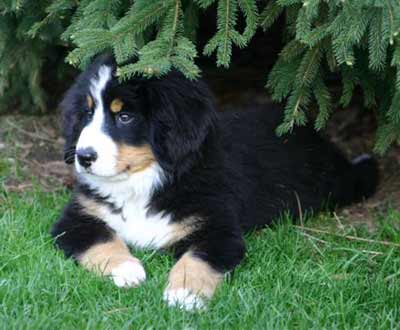 Luke getting bigger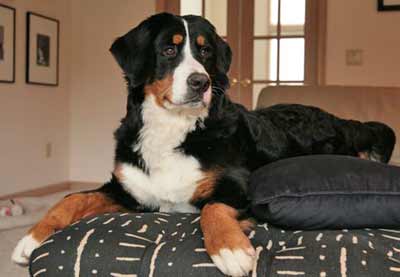 Luke growing up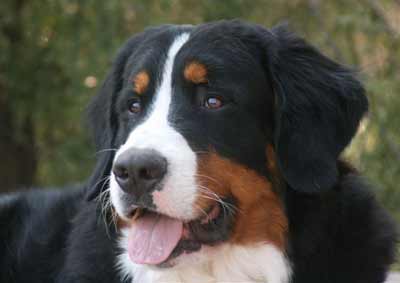 Luke - not technically a puppy anymore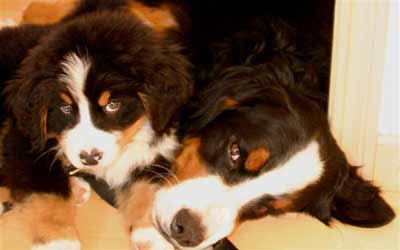 BFF - Best friends Forever



Tom and Joan were nice enough to take in another Berner that was abandoned and had been mistreated. After a few weeks of nursing him back to health, they found a nice new home for Mattie. Though it was very difficult to say goodbye, Tom, Joan, Hub and Luke all knew it was best for Mattie.
---
Do you have a pet you'd like to submit
for Featured Pet?
Send us a digital image (gif or jpg) to pet@ClevelandSeniors.com
or mail a photo to

ClevelandPets
3150 Payne Ave.
Cleveland, OH 44114
Don't forget to include the reason(s) your pet is so special.
---
Top of Page
Back to Featured Pets


Don't miss our
Dog Store
Items for Fido and Master
Sorted by Breed