Muddy Day at the Dog Park
Hogan needed some exercise so he went up to the Doggie Park Sunday morning. The park had some dry spots by the fences.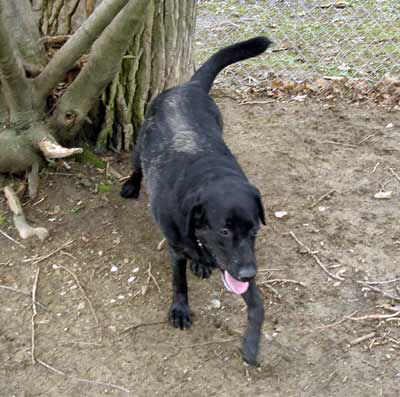 But, as a Labrador Retriever, what Hogan was interested in was the mud. And there was a lot of it.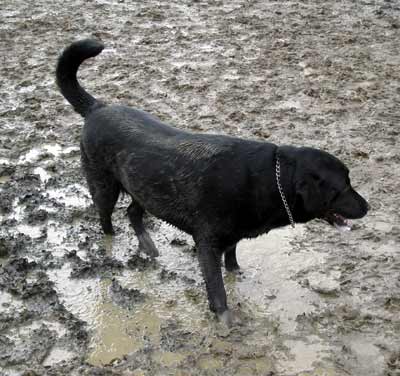 A few of the other dogs started to follow Hogan into the mud but few breeds love water (and mud!) as much as a Lab.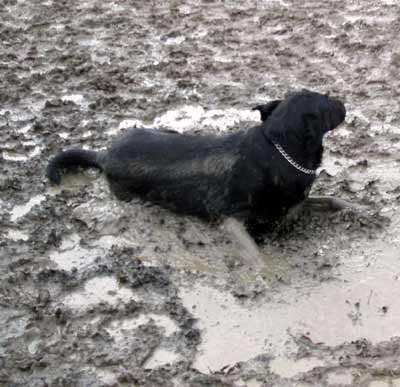 The other owners quickly hustled them out of the park and Hogan went home for a much-needed bath.
---
Do you have a pet you'd like to submit
for Featured Pet?

Send us a digital image (gif or jpg) to pet@ClevelandSeniors.com or mail a photo to

ClevelandSeniors
3150 Payne Ave
Cleveland, OH 44114

Don't forget to include the reason(s) your pet is so special.
---
Top of Page
Back to Featured Pets