Meet Our Veterinarian
Gregory D. Herndon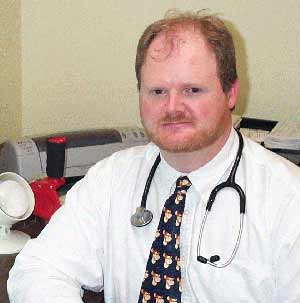 Gregory D. Herndon's professional experience includes serving as a Small Animal Medicine and Surgery Intern at the VCA West Los Angeles Animal Hospital in California and currently as Associate Surgeon at Akron Veterninary Surgical Associates.
He received his Doctor of Veterinary Medicine from the University of Tennessee - College of Veterninary Medicine. He spent his 1st year residency as Small Animal Surgical Resident at Colorado State University VTH.
His 2nd and 3rd year's residency were spent at the University of Tennessee College of Verterinary Medicine.
Dr Herndon recently passed the surgery boards and is now a Diplomate of the American College of Veterinary Surgeons.
---
Ask our Vet a question. E-Mail us at:
vetqa@ClevelandSeniors.Com


---
Top of Page
Back to Advice from a Veterinarian