HorseFest 2009
at Lake Metroparks Farmpark
At some point in every child's life they want a horse. The idea of having this giant friend who can carry you off to wonderful places while you sit on his back is just too much for any child to ignore.
The realities of owning a horse (food, housing, exercise, grooming, etc) are too much, of course, for most parents to ignore so very few children wind up with their own horse (with the possible exception of Jerry Seinfeld's grandmother who claimed that she had a pony and everyone else did too).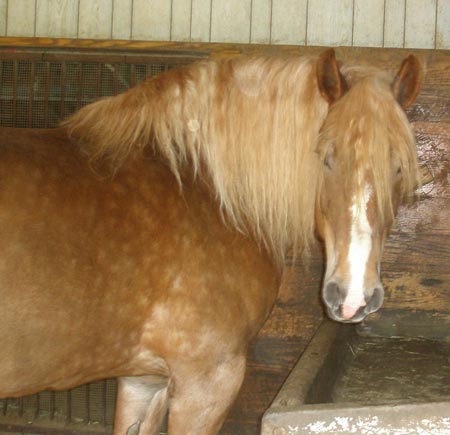 Belgian Draft Horse Bess (born 1998)



A pony by the way, is a small horse. There are a variety of breeds of ponies, like the Shetland. The only horse, less than 14 hands, not considered to be a pony is the Arabian.

Fun facts like that are part of the wonderful array of activities and demonstrations being presented at Horse Fest 2009 at Lake Metroparks Farmpark May 16 and 17th.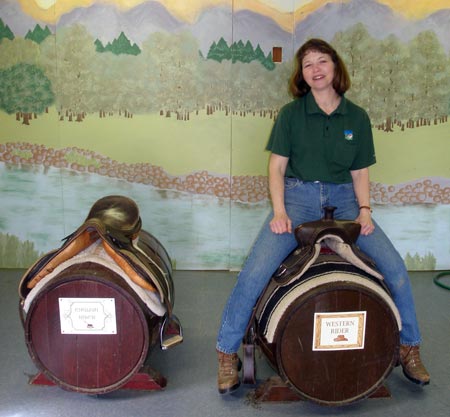 Equine Specialist Susan Townsend - so that's what it feels like!



Some of the offerings include:
Hoof beats through History ( a costumed showing of horses through the ages starting with the Foundation moving to Medieval, then the Conquistadors, Native Americans, Colonial, Mountain Man, Civil War, Cowboy/Cowgirl, Victoria, Agricultural, Industrial Revolution and ending with modern pleasure horses used for racing, showing, recreation etc.)
Multiple draft hitch demonstration
Show Jumping
Mounted Unit Competition
Horse and Hound competition (where a dog and horse are paired up, wear matching costumes and complete their own "obstacle" course. Their combined scores determine the winning team)
Classical dressage
Saddle seat demonstration (you would be amazed at the number of different types of saddles - size, shape, weight - it's amazing)
The featured demonstration this year comes from Clay Maier, tandem riding specialist. Tandem Riding means that Clay will ride one horse with another horse (or two?) in front of his horse, and all are under his control.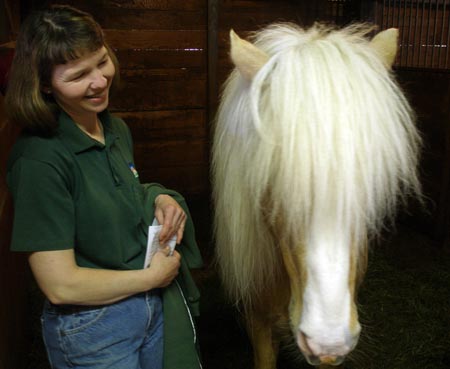 Check out the mane on Lake Farmparks only stud Alf, a beautiful Icelandic on loan from the Haaga family



You will also have the opportunity to meet the breeds - and there is an amazing assortment of them.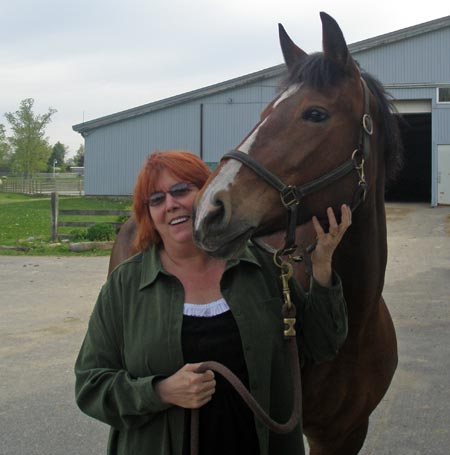 Debbie Hanson and her new friend Fancy,
a Morgan/Belgian cross born in 1995



One of the rarest breeds, and newest to the Farmpark is Thiadrick, a Friesian horse.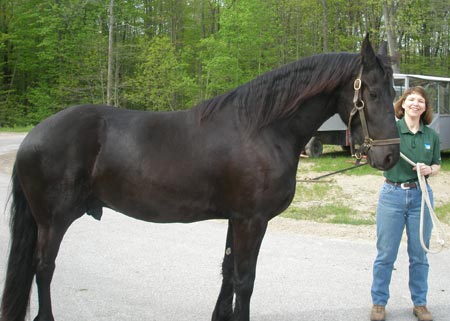 Friesian Gelding - Thiadrick (born 2006)
with Equine Specialist Susan Townsend



Friesians are a very special breed. They have a high set neck and a truly remarkable crest and a broad chest. Their mane and extra long tail are luxurious. The breed's majestic gate is further enhanced by its feathers (the fur near at the horses hoof. Friesians are bred to be exclusively black.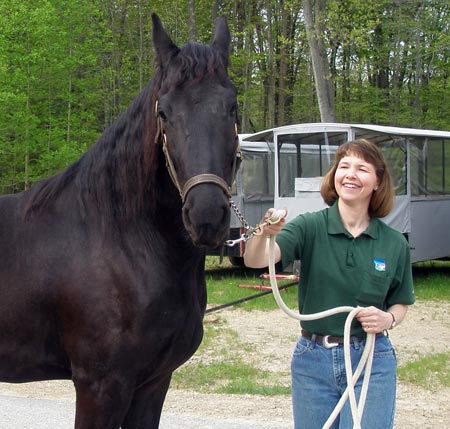 Beautiful Thiadrick is an awesome example of this outstanding breed.
Horse Fest 2009 is held at Lake Metroparks Farmpark, 8800 Chardon Road in Kirtland, Ohio. Admission ranges from free (Lake Metroparks Farmpark members and children under 2) to $6.00.
The event runs from 9:00 to 5:00 both days, rain or shine. For more information call (440) 256-2122 or 800-366-3276.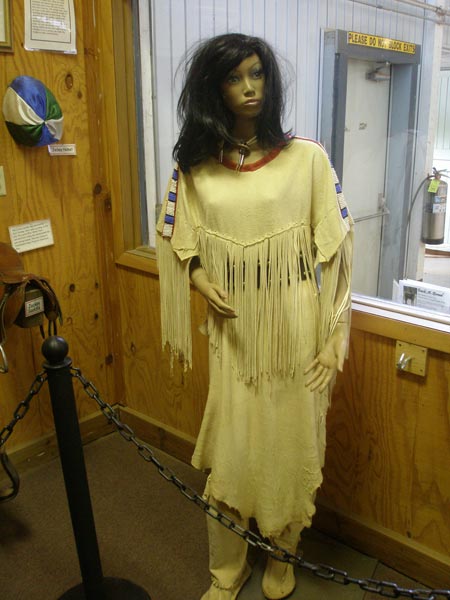 Much more than the horses at HorseFest 2009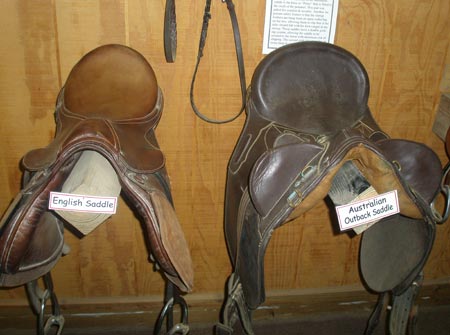 English and Australian Outback Saddles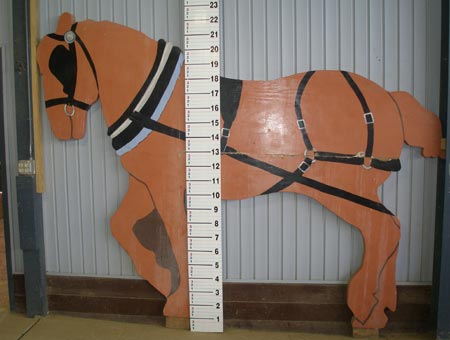 How many hands is Thiadrick?



This event is perfect for all members of the family. The price is right. The horses are wonderful. There's a lot to learn and a lot of fun to be had. You won't want to miss it!
---
Top of Page
Back to Other (Not dogs or cats) Cleveland Pets
Back to Events - Out and About