Philadelphia
by Shari Sweeney



What do you think when you hear "Philadelphia"? There's no right or wrong answer, no good or bad, and in a way that's what makes this city so interesting: Philadelphia offers a huge and varied array of attractions, whether you answered "the Liberty Bell" or "Philly cheesesteak".

Two or three days exploring is enough to see Philly's essentials: Independence Hall, the Liberty Bell, the Rocky statue, the LOVE sculpture, and to get an education on everything from the birth of our country to 1980s movies.

It's a compact, walkable city, so seeing it is best done by foot — although be prepared to walk quite a bit. But walking also allows you to enjoy the numerous "pocket parks" and green squares throughout the city, the independent coffee bars and retail shops, not to mention the architecture. Many buildings date to the 18th century, including the row houses crammed along narrow, tree-lined streets.

During our recent trip, we stayed in one of those homes, which has been beautifully renovated into B&B and rental units. Our host told us the building was built in the late 18th century. There's no shortage, of course, of hotels in the city and its surrounding area, but I'd suggest looking into a bed & breakfast stay for a number of reasons: price and proximity, to name two.

Important note: Parking is ridiculously difficult in the city, so you have two choices: Find a garage that will keep your car for a few days (this may be pricey); or find a spot on the street that does not require a special sticker, or does not have a meter or signs with hours/days allowed. If you find that spot (which we did!), DO NOT move your car until the day you head home. Trust me on this.

Also note that most of Philadelphia's urban streets are one-way, which makes walking to attractions easy but can make driving a nightmare unless you've mapped out a route ahead of time.

As far as attractions, Independence Hall — the birthplace of our nation — is a logical and essential first step and a short, but interesting, free tour. The Liberty Bell is right next door, housed in an informative little museum. Both attractions are free but may require timed tickets.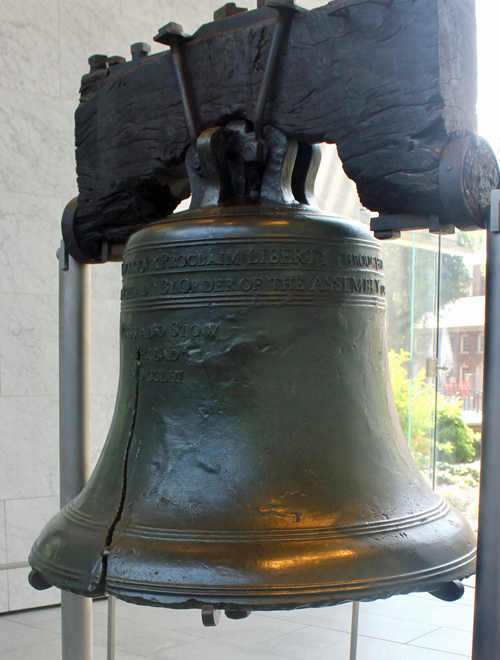 We then walked to the Philadelphia Art Museum, which is situated with other museums along Benjamin Franklin Parkway. The steep staircase leading to what used to be the museum's front entrance are well known as those that Sylvester Stallone scaled in the film "Rocky". You can run up today, which many visitors do, but it's almost more fun to watch and/or take pictures of people celebrating than to do it yourself.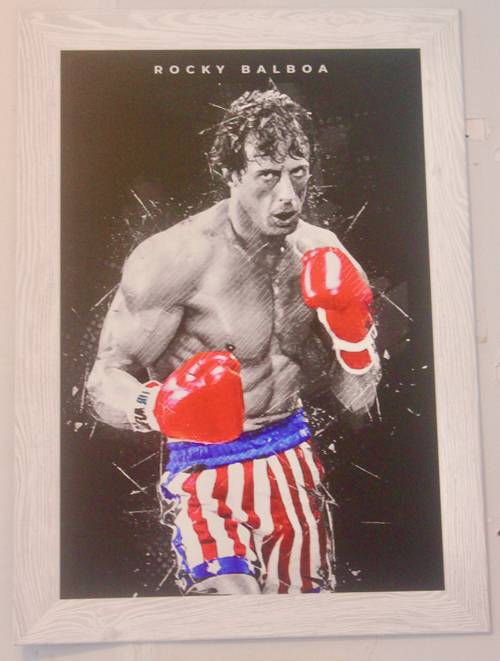 Art museum tickets are $25 per person, but are well worth it and include admittance to the nearby Rodin Museum. The art museum houses a range from Mary Cassatt to Frank Gehry, Picasso to Warhol. The Philadelphia Museum of Art is home to the original Van Gogh "Sunflowers", Picasso's 1921 masterpiece "Three Musicians", and Peter Paul Rubens' "Prometheus Bound", among a huge array of other artists past and present.
The Rodin Museum, a stone's throw from the art museum on Benjamin Franklin Parkway, houses a fascinating collection of about 150 sculptures of bronze, marble and plaster, spanning the career of Auguste Rodin, considered by many the father of modern sculpture.
Another required stop in Philadelphia is the Reading Market, which bears a certain resemblance to the West Side Market but a lot more crowded and compact. Be prepared to be squeezed along with the crowd, particularly if you're there on a weekend or around lunchtime.
And by the way, if you're looking for THE perfect cheesesteal sandwich for which Philadelphia is famous, I counted at least four counters claiming "the world's best Philly cheesesteak". Take your pick. It's all good.
---
Top of Page
Back to Travel