Bruce Springsteen Exhibit
Rock and Roll Hall of Fame in Cleveland
Induction Week 2009

I don't listen to any Boss but... Bruuuce. Those were common t-shirts at the preview party for the Bruce Springsteen exhibit at the Rock and Roll Hall of Fame and Museum in Cleveland on Tuesday March 31, 2009.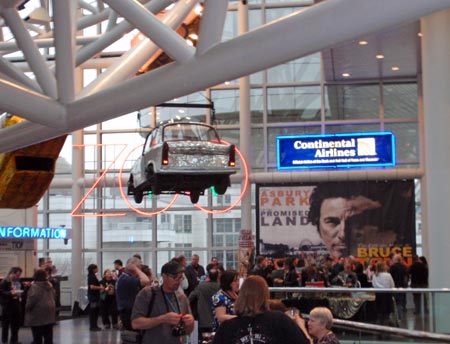 Bruce is a senior now too - he will turn 60 in September.
The exhibit is now open to the public and takes up floors 4 and 5 of the Rock Hall. From Bruce Springsteen's motorcycle to the guitar he used on (as featured on the cover of)Born to Run, the exhibit is a must-see for fans of the Boss.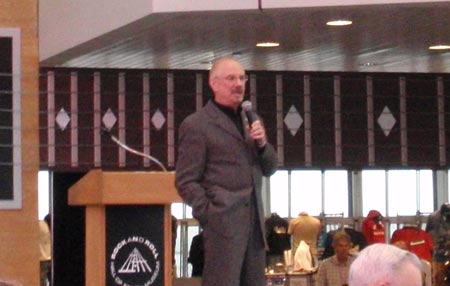 Terry Stewart President & CEO Rock and Roll Hall of Fame + Museum welcomed the crowd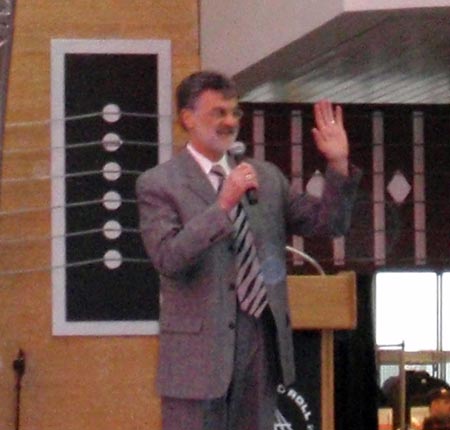 as did Cleveland Mayor Frank Jackson



It's interesting to see the plain desk that Bruce sat at to write his many hits. He used common notebooks and paper to pen the lyrics to such classics as Thunder Road, Born to Run, Dancing in the Dark, Glory Days and Hungry Heart - all on display at the Rock Hall.

The torn jeans and t-shirt from the famed Born in the USA album cover stand out, just as they did on that famous cover.

Springsteen fans will have a blast remembering the classic songs and listening to concerts and songs from Bruce's first bands - before the E Street Band. And all concert go'ers will wish they could see the Boss live in concert for the $4.50 price that tickets cost back then. Those were truly Glory Days.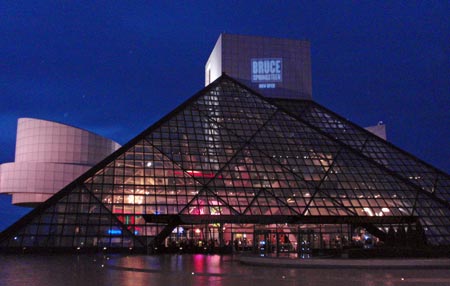 Rock and Roll Hall of Fame - note the lighted graphic at top
announcing the Bruce Springsteen exhibit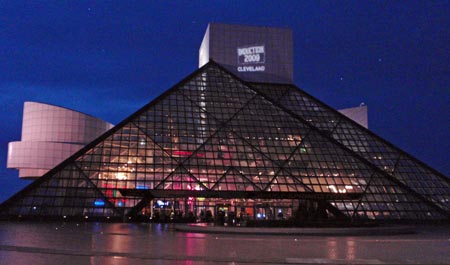 Of course, it's also Induction Week 2009

Rock on Cleveland and Rock on Bruce
Top of Page
Back to Music for Cleveland Seniors