Eagles Over Berlin
By Kati Fabian


Wikipedia tells us that the Berlin Blockade (24 June 1948 - 11 May 1949) was one of the first major international crises of the Cold War and the first such crisis that resulted in casualties.
During the multinational occupation of post-World War II Germany, the Soviet Union blocked the Western Allies' railway and road access to the sectors of Berlin under their control. Their aim was to force the western powers to allow the Soviet zone to start supplying Berlin with food and fuel, thereby giving the Soviets practical control over the entire city.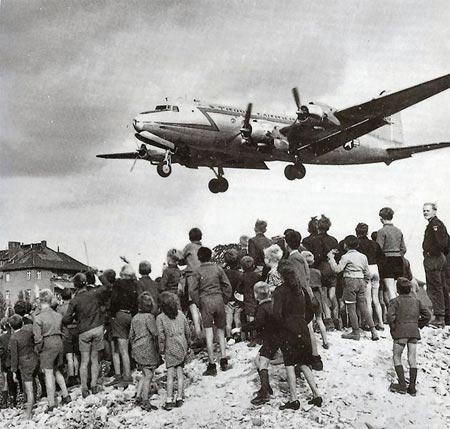 Berliners watching a C-54 land at Berlin Tempelhof Airport, 1948.



In response, the Western Allies organized the Berlin Airlift to carry supplies to the people of Berlin. The United States Air Force, Royal Air Force, and other Commonwealth nations flew over 200,000 flights providing 13,000 tons of food daily to Berlin in an operation lasting almost a year.

The success of the Airlift was humiliating to the Soviets, who had repeatedly claimed it could never work. When it became clear that it did work, the blockade was lifted in May.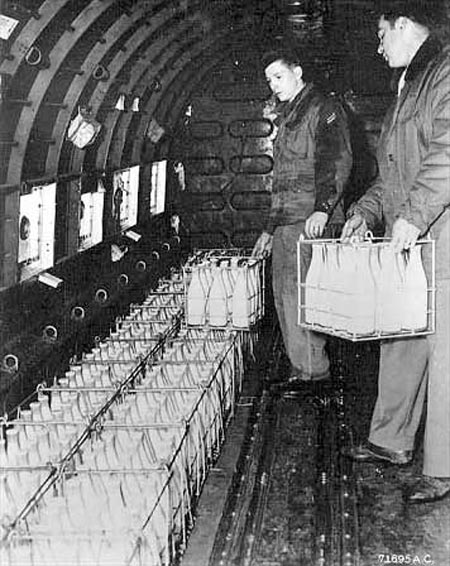 Loading milk on a West Berlin-bound aircraft



Author Kati Fabian says that in the sixty years that have passed since the end of World War II a new generation has grown up and the sufferings of the war and its aftermath are only the subjects of action movies. Nevertheless, the world as we know it today was born in those days, in the middle of controversy.

Fabian tells the story of this vital operation in an historical novel about the Berlin Airlift called Eagles Over Berlin
In 1945, Europe was in ruins. Hunger, misery, and economic disaster ravaged the continent. Based on human desperation, Communism progressed. Tyranny and dictatorship changed color from Nazi black to Soviet red.
When in June 1948, the Soviet Army blocked West Berlin, they were certain the allied powers would abandon the city, opening the road for the Soviet Union to exploit Germany and all of Europe. In face of the allies' tenacity and determination, the Soviets lifted the blockade in May 1949.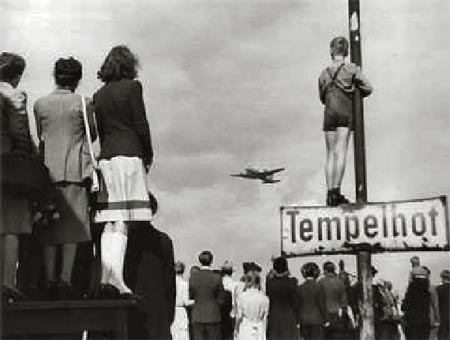 Germans watching supply planes at Tempelhof



In the heart of the Soviet sphere, an island of democracy and freedom, West Berlin, remained unvanquished. It remained bright and appealing until the day when the fundamental principle of mankind could spread out to an entire region.

In November 1989, the Berlin Wall came down and the Communist dictatorship collapsed. Without the heroism of American and British pilots and airmen, without the determination of two and half million Berliners forty years earlier, that day would never have come about.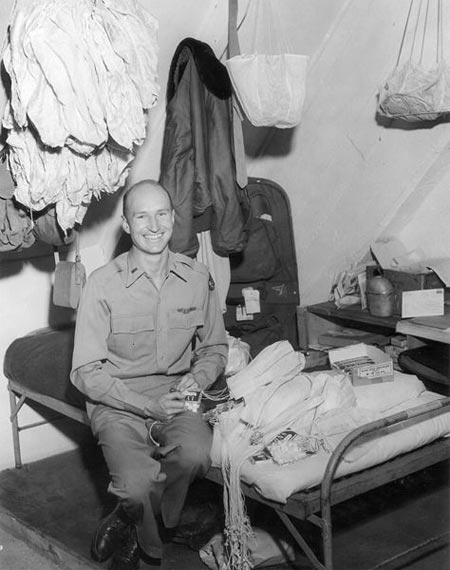 US Air Force pilot Gail Halvorsen, who pioneered the idea of dropping candy bars and bubble gum with handmade miniature parachutes. This became known as "Operation Little Vittles".



Fabian personalizes the situation by telling the love story of a US pilot named John Carpenter and holocaust (Treblinka) survivor Esther Kohlberg. It's an interesting spy/war/love story even without the historical backdrop. When you throw in the fascinating times, the book is a terrific read.

Don't miss the interesting twist near the end when the Berlin Wall is finally torn down in 1989.

Eagles Over Berlin
---

---
Top of Page
Back to Books
Back to Cleveland Memories