Swedish Pepperkakar Cookies
Ingredients:

1 cup shortening
2 cup brown sugar
2 eggs beaten
½ cup molasses
1 tsp each ginger, nutmeg, cloves
4 ½ cups flour
1 tsp. salt
1 tsp. baking soda
2 tsp. cinnamon
Instructions:
Heat molasses, shortening and sugar together
Let mixture cool
Add eggs, flour and all spices
Cool in refrigerator for easier handling
Roll very thin, cut with cookie cutters
Bake at 350 degrees for 8-10 minutes
This recipes makes a lot of cookies - depending on the size and shape you use.
Recipe courtesy of Cleo Love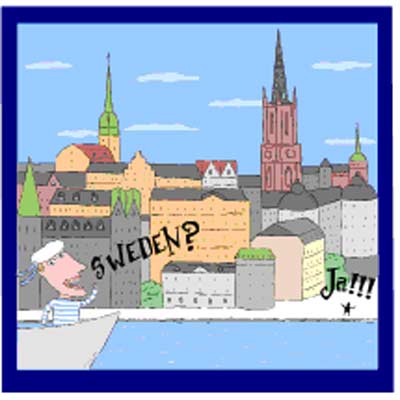 ---
Top of Page
Back to Cleveland Swedish