Scottish in Cleveland
Please send us your photos, memories, links to Scottish resources, interesting Scots we should profile and other Cleveland Scottish items as we grow this site into a complete reference for Scots in Cleveland and beyond.
---
"We look to Scotland for all our ideas of civilisation" -- Voltaire
Visit our on-line Scottish Store
Books, Music, Clothes and More


---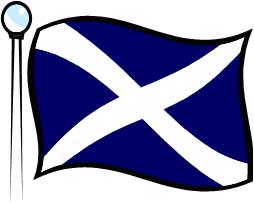 ---

The Scottish American Society will be gathering on Sunday, February 10th, 2008, from 3:00 to 5:00 PM at the Main Library, Akron-Summit County Public Library system, 60 S. High Street, in Akron. Free parking is immediately adjacent to the building.

This meeting will center around a William MacGonagle poetry contest. All are encouraged to enter their worst possible poem - preferably in the fashion of Mr. MacGonagle who is known historically as Scotland's worst poet. Start penning a really awful poem and come to the meeting and enjoy the fun. Gene Marcus officiates.

Anyone interested is invited to attend. You do not have to be Scottish, but must have an interest in our Scottish culture.

For more information call: Jim or Margaret Frost at: 330.882.0342, or Gene or Betty Marcus at: 330.499.1681.

At the Scottish American Society Solstice Celebration on Friday December 28th, 2007, the annual Rose and Thistle Award was announced. This award is a lifetime achievement award, granted by the members of the Scottish American Society.

Members nominate candidates based on their contributions to the furtherance of Scottish History and Culture in the community at large. All candidates are voted on and the recipient with the most votes receives the award.

Past recipients include 2005 winner Agnes Bagley of Silver Lake, 98 years young and still very active in the Scottish Community and the community at large. In 2006, the award was given posthumously to Rick Neidert of Akron. It was accepted by his widow, Lori Neidert.

This year the award was given to Christie Urquhart Walsh of Akron. Christie instructs and manages the Tigh na Creige Highland Dance Group and has for many years. A top award winning dancer herself, she and her dancers perform in many venues, including a recent performance in conjunction with the Akron Symphony Orchestra. She uses such opportunities to convey information about the Scottish Culture to those who are not familiar with it.

Christie is a Certified B.A.T.D. Dance Instructor in Highland and National levels. Christie's father is the Chief of Clan Urquhart and she is the head of that clan in this area. Christie and husband Tim have three daughters and a son, all involved with the art of Highland Dance. Christie was also given a check for $100 to help her continue her programs.



---

Auld Lang Syne
Original and Translated words.

3rd Annual Celtic Beltane Festival
Sponsored by The Scottish American Society. Learn more and see photos from the 2006 event.


---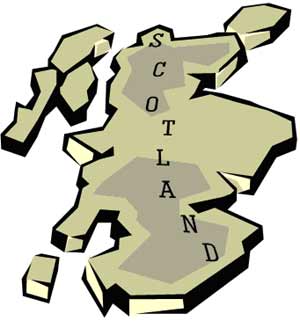 ---
---
Top of Page
Back to Cleveland Cultures