Healthy and Tasty
Halloween Treats with Soy
While ghosts and goblins may be a scary staple for Halloween, sometimes what's truly terrifying is what is all in the candy and sweets you and your children are eating.
Sugar, artificial sweeteners, unrecognizable ingredients and plenty of empty calories comprise some of the tastiest candy bars children consume at Halloween. In moderation, these treats are fine, but once kids set out for a night of Trick or Treat, chances are their bags will be filled to the brim with candy.
Help take the edge off the sugar high with some delicious soy treats! Since it's so versatile, it'll be a breeze to incorporate soy into your Halloween goodies, whether for a party or a tasty, nutritious snack to hand out on Halloween night, these soy recipes are sure to out a little trick in the tasty treat!
Soynuts are a great snack to give out. They come in a variety of flavors and pack quite a bit of protein in a small package. Flavors such as Chocolate, Cherry, Yogurt, Butter Toffee and Rainbow Beans, which are chocolate covered soynuts with a candy shell, should satisfy even the sweetest sweet tooth. With 150 to 200 calories per serving and over 5 grams of protein, this is one Halloween treat most parents and kids can get on board with.
Halloween parties are also a great way to get creative when it comes to making treats and snacks. There are many ways to add a new twist to an old favorite, and the same can be said for soy. No disguise required for these delicious treats as soy will blend right in.
Goblin Filled Cupcakes
1 package (18.25 ounces) favorite cake mix
˝ cup silken tofu
1 cup water
2 eggs
Gooey Filling
2 cups powdered sugar
˝ cup margarine, softened
3 drops food coloring of your choice
For the cupcakes, Combine all cake mix, silken tofu, water and eggs in a mixing bowl and blend until all ingredients are moistened. Fill cupcake holders 2/3 full and bake at 350 degrees for 20-25 minutes or until a toothpick inserted in comes out clean.
For the filling, combine the powdered sugar and margarine in a small bowl and beat until smooth and creamy. Add desired amount of food coloring and mix. Place in a pastry bag with tip inserted.
Insert pastry bag into top of cooled cupcake and pipe in filling. Frost with your favorite prepared frosting and decorate with Halloween candies.
Vampire's Blood Shake
2 cups plain soy yogurt
˝ teaspoon vanilla extract
1 package frozen strawberries or raspberries, thawed
Ice cubes
1 pint strawberry soy non-dairy dessert (soy ice cream)
Mix yogurt, vanilla and berries in the blender. Pour into tall glasses over ice cubes and top with a large spoonful of strawberry soy non-dairy dessert.
Protein-packed soy will be a breath of fresh air amongst all the sugary sweets this fall. As the holiday season draws near, many people indulge in the endless parade of delectable confections, why not take a healthy initiative and provide something, just as delicious, made with soy.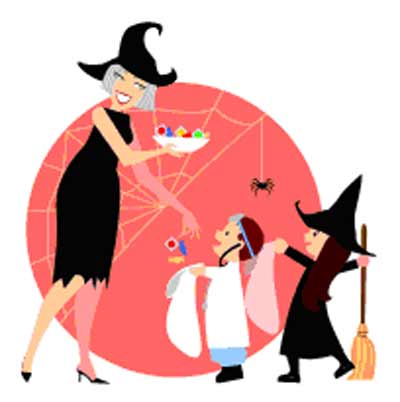 ---
Top of Page
Back to Halloween