Zambelli Females Behind
the Fireworks

Pyrotechnics is not the first line of work one might associate with working Moms and schedule-juggling wives. But when it comes to taking family history, and building it to even greater accomplishment, Marcy and Danabeth Zambelli haven't just taken the reins at Zambelli Fireworks -- they are truly breaking new ground.
With ties that go back to Italy and to their great, great Grandfather, the Zambelli women have had an education and experiences known only to the chosen few. Meeting world leaders, dignitaries celebrities was all in day's work as Mom Constance and her daughters Donnalou, Marcy, Annlyn and Danabeth lived the Zambelli lifestyle created by their famous patriarch George "Boom-Boom" Zambelli, Sr.
"I traveled with my parents from the time I was 15 months old. They took me everywhere: the World Series, conventions, royal palaces and presidential homes," states Danabeth who stepped up to assume the leadership role of President of the company after the passing of her father a few years past.
Today, along with sister Marcy as Vice President, Zambelli Fireworks has not only retained its position as an innovator in the development of new shells and computerized firing methods, but they are continually seeking new and better ways to meet and exceed customer demands. This is evidenced by the achievement of earning the prestigious Ernst & Young Entrepreneur of the Year award in 2005.
For more than 100 years, Zambelli Fireworks has been producing July 4th exhibitions. The Zambellis maintain their reputation as the best in the business through a mix of family tradition and constant innovation. This Fourth of July Zambelli will coordinates more than 1,300 different fireworks displays involving some 1 million projectiles, or shells. Many of the shows are computer choreographed multi-sensory displays including music and laser lights.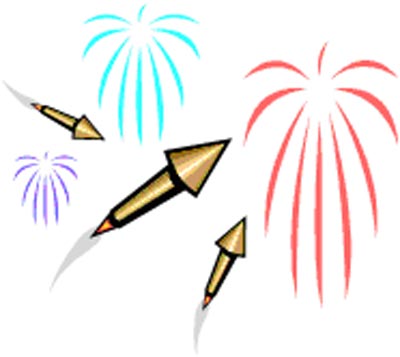 The Zambellis, known as the "First Family of Fireworks" have thousands of employees and delight many millions of spectators each year. Their magnificent shows have been heralded at displays such as: The Desert Storm National Victory Celebration, Thunder Over Louisville, Statue of Liberty Celebration, Fair in St. Louis, Mt. Rushmore Celebration, 300th Anniversary of Yale University, Marshall Field's Target Fireworks, Super Target- Aquatennial Fireworks Chesapeake Jubilee, Ford's 100th Anniversary, Knotts Berry Farm Park as well as sports celebrations at Major League Football, Major League Baseball, National League Hockey, and Professional Soccer.
"Mom always been the woman behind the scenes," states Marcy. "But believe me, without her I don't think our company would be where it is today. My brother is special to us, but there is a bond between women. Because my parents had four daughters, Zambelli Fireworks as a company will fare better. Females are less competitive than men about who's in charge. They see the big picture and will strive to get the job done. "
"Our life is fireworks," Danabeth explains and our name is on every single shell we fire. We'll keep going, providing fun and amusement to others. My sisters and I were raised on electrifying the heavens, and it's all that we really care about. Our goal is to keep our company on top and bring joy to others. I know I'll always remain in the business."
"We care so much about what my Dad has built. We all care and work hard at what we know and do best," states Danabeth. "Really when you get right down to it -- it's not a matter of only liking my work… it's that I truly love my life."
---

---
Top of Page
Back to 4th of July