Superbowl Recipes

Even though the hated Baltimore Ravens are playing, it's still the Superbowl and that means Superbowl Parties which means Superbowl Snacks!
For some reason we associate football and especially the Superbowl, with hearty, spicy foods like chili and sausages. Here are a few options for you, some mild (but still full of flavor) and some on the spicier side.
Remember, you can always adjust recipes to match your tastes. A recipe should be a guideline, not the law.
---
Pepper and Cheese Stuffed Mushrooms

Savory Beer Bread

Crunchy Pig Toes

Slow Cooked Chicken Tacos

Black Bean Salsa

Bacon and Spinach Stuffed Olives

Popcorn Snacking Mix

Miniature Corn Dogs with Dipping Sauce

Kicked Up Stuffed Celery

Sweet & Sour Meatballs


---
Deviled Ham Spread
Reuben Pizza
Sherry Turkey Bacon Sandwiches
8 layer Mexican Dip
Chicken Drumettes
Taco Dip
Guacamole
Hot Reuben Dip
Chili Bean Dip
Hot Mozzy
Cheesy Nacho Sauce
Buffalo Chicken Dip
Chilcken Enchilada Casserole
Durkee's French Onion Soup
Durkee's Spicy Apricot Dipping Sauce
Durkee's Cayenne Coconut Crusted Chicken
Durkee's Black Bean Salsa
Flavored Kielbasa
---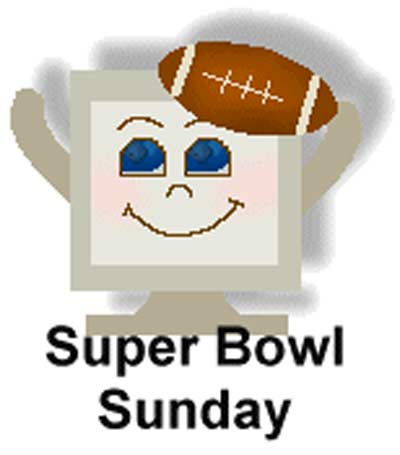 ---
Top of Page
Back to Holiday & Seasonal Recipes
Back to Superbowl