Left Brain - Right Brain Conflict
Look at the chart below and say the color of the word - not the word itself.
The right side of the brain tries to say the color while the left side tries to say the word.
Can you do it? keep trying until you can.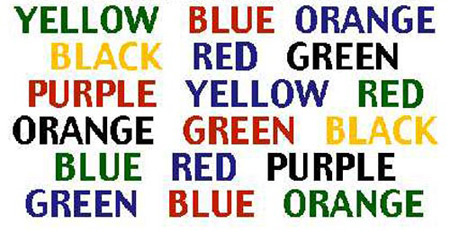 ---
Top of Page
Back to Mind Expanders
---