Meet Maggie May
When Fr Dennis Kleinweber was Pastor of St Philomena Parish in East Cleveland, he didn't plan on being caretaker for a number of stray cats. But cats are smart and when they are fed and cared for, they return.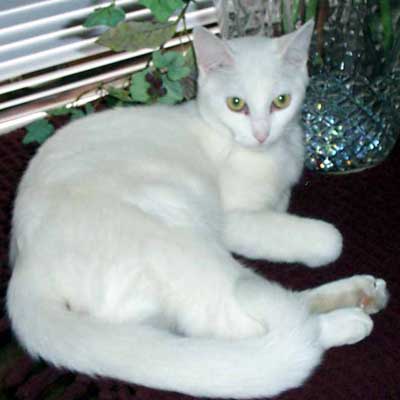 Maggie May is different from the others and she knows it. She is the only cat who lives inside the house instead of on the porch and is the acknowledged "Queen" of the brood.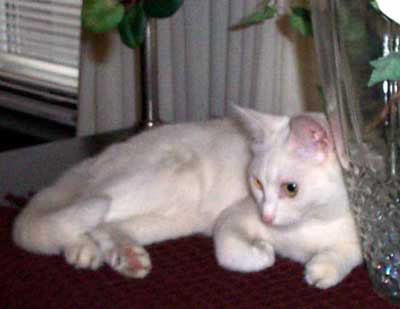 Maggie May keeps a watchful position
- but what is she looking at?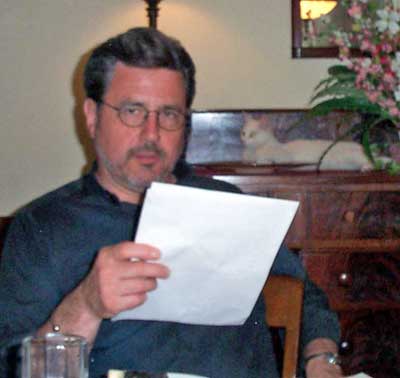 She 's watching Fr. Dennis!
---
Do you have a pet you'd like to submit
for Featured Pet?
Send us a digital image (gif or jpg) to pet@ClevelandSeniors.com
or mail a photo to

ClevelandSeniors
3150 Payne Ave.
Cleveland, OH 44114
Don't forget to include the reason(s) your pet is so special.
---
Top of Page
Back to Featured Pets