Hungarian Festival of Freedom
Celebrating the
50th Anniversary of the Hungarian Revolution
- October 21-22, 2006. Cleveland, Ohio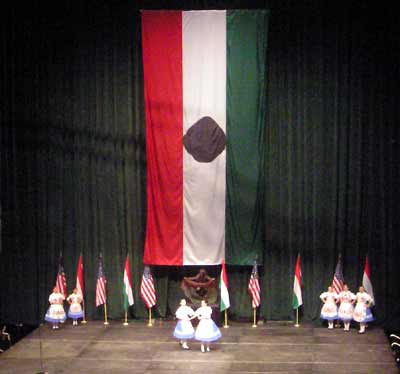 Peforming on the main stage

Top of Page


---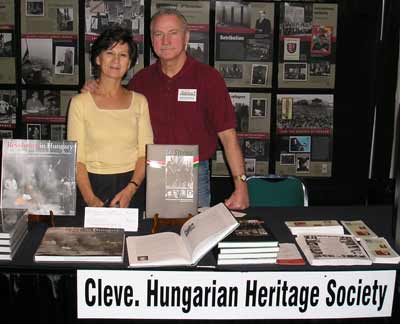 Cleveland Hungarian Heritage Society
Top of Page
---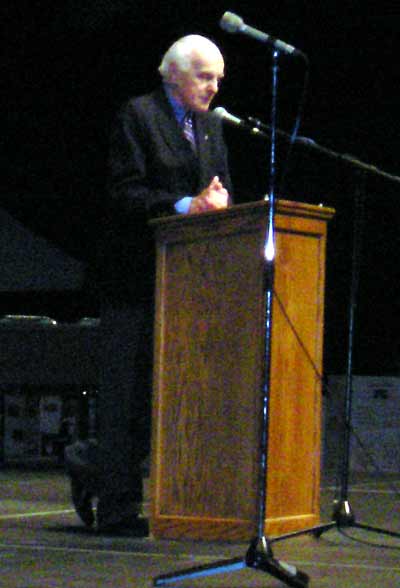 The Honorable Tom Lantos, keynote speaker. Congressman Lantos is the only holocaust survivor ever to serve in the US Congress.
Top of Page
---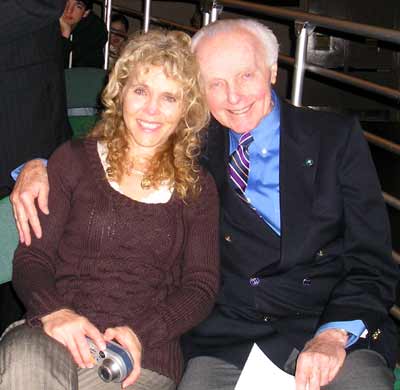 Congressman Tom Lantos and daughter Annette
Top of Page
---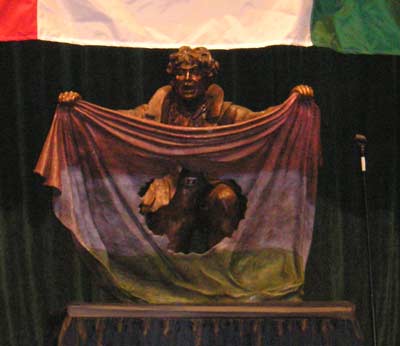 The Freedom Statue will honor the Hungarian Freedom Fighters of 1956 who fought against oppression.

The statue will be a permanent memorial located at Mindszenty Plaza in Cleveland. The statue will be engraved with the names of donors and will read:


October 23, 1956
Freedom Is Not Free
In honor of the many Hungarian Freedom Fighters who fought against Soviet oppression.
Torn from the flag the symbol of oppression.

Top of Page

---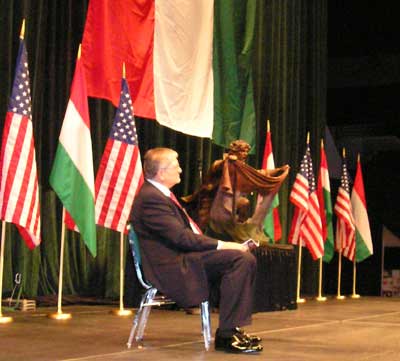 John Juhasz, Chairman of the Festival of Freedom, watches the keynote address
Top of Page
---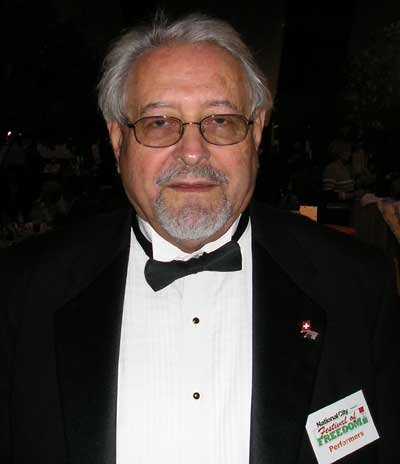 Bruno Thut. At age 19, Bruno was a youth leader in support of Hungarian refugees in Switzerland
Top of Page
---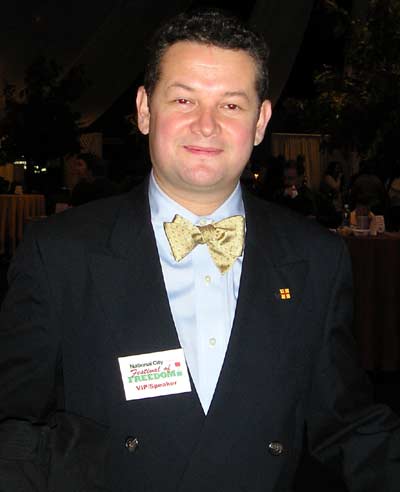 Marek Jan Chodakiewicz PhD, author and lecturer, Professor of History, Institute of World Politics
Top of Page
---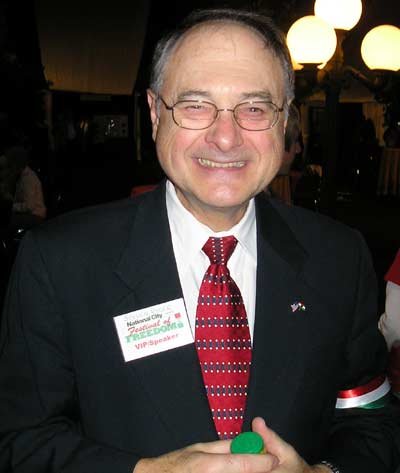 Steven Reger, Cleveland Clinic Research Scientist
and 1956 Eyewtiness
Top of Page
---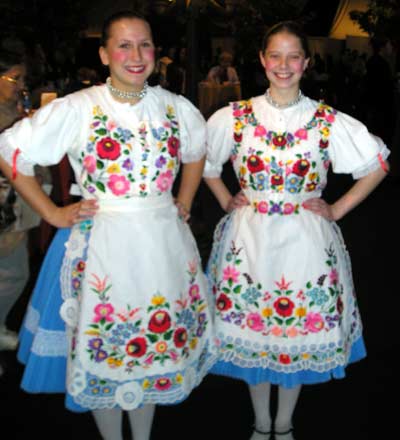 Csardas Dancers Candice Kish and Melissa Dial



Csardas Dance Company is a 501c3 non-profit professional dance company located in northeast Ohio presenting traditional and contemporary works stemming from Hungrarian heritage.



Top of Page

---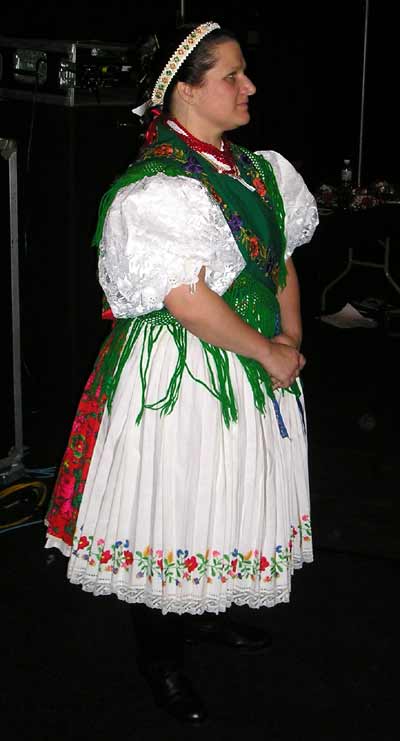 Eszti Pigniczky, Hungarian dancer, in full costume
Top of Page
---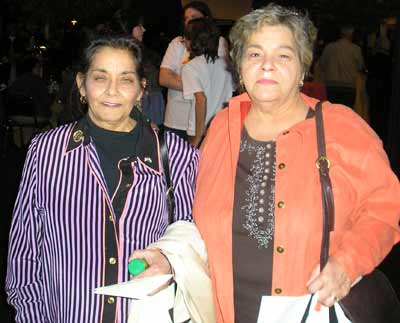 Margaret Csolty and Barbra Grayer
Top of Page
---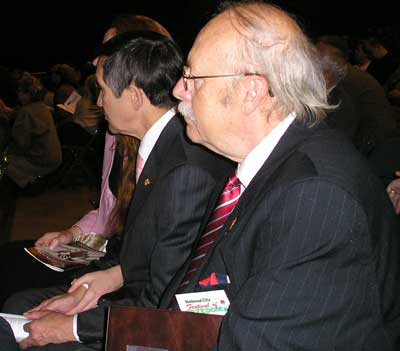 Dr. August Pust, former US Commissioner for Preservation of America's Heritage Abroad and Director Emeritus, Ohio Governor's Office of Multicultural Affairs and International Relations.
Top of Page
---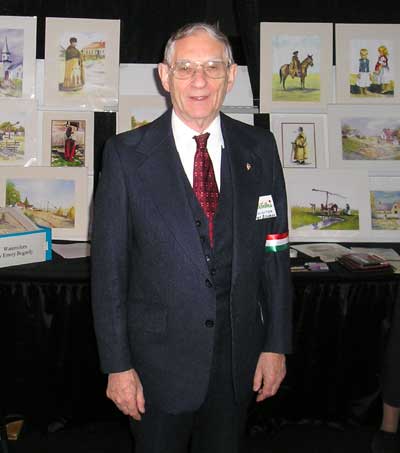 Artist Emery Bogardy
Top of Page
---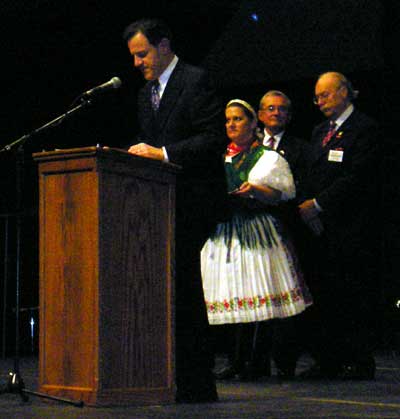 Dr. Robert Ivany at the closing ceremony
Top of Page
---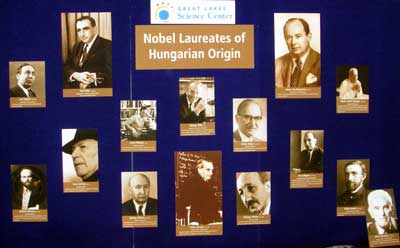 Hungarain Nobel Laureates
Top of Page
---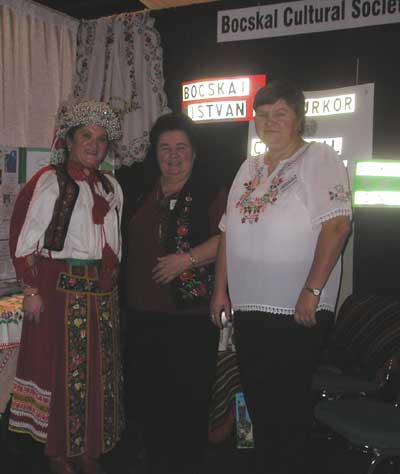 Bocskal Cultural Society
- Judith Osvath, Benta Erika and Farkas Eruvlet
Top of Page
---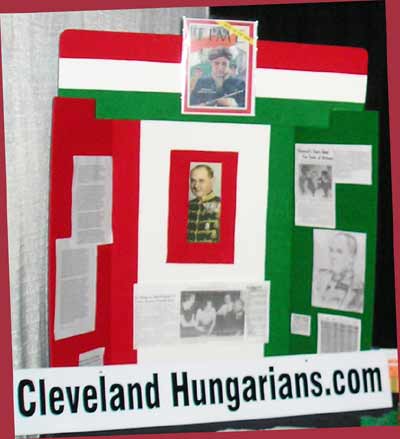 ClevelandHungarians.com display
Top of Page
---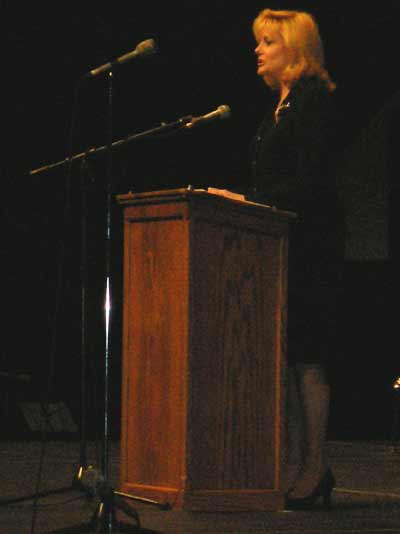 Wilma Smith speaks to the crowd
Top of Page
---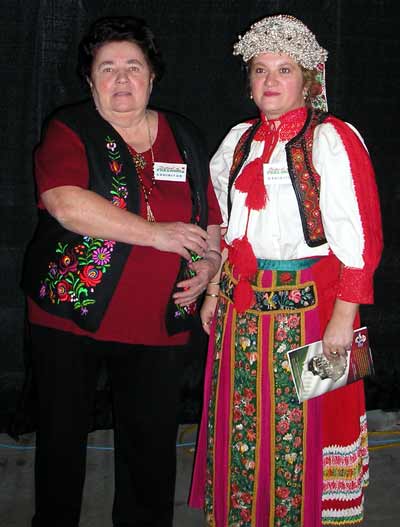 Judy Osvath in traditional Transylvanian costume
Top of Page
---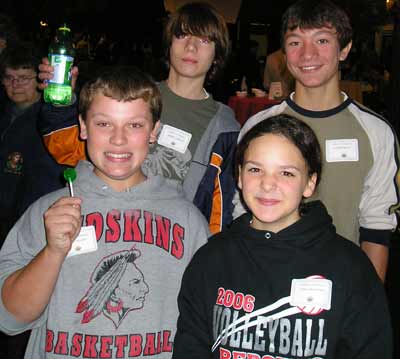 Students representing Hungary in the Model United Nations (clockwise from bottom left)
- Andrew Tesler, Dominic Lamirand,
Connor Dague and Jessica Munczenski
Top of Page
---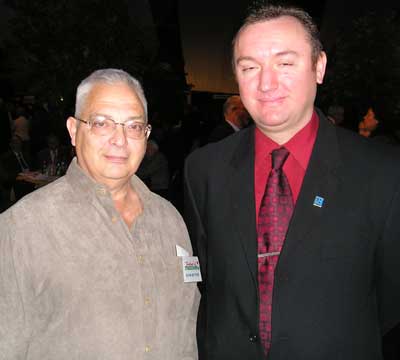 Stephen Agoston and Bela Gazdag
Top of Page
---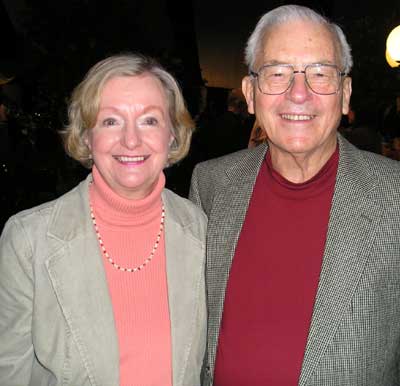 Mary Lou and John Uray
Top of Page
---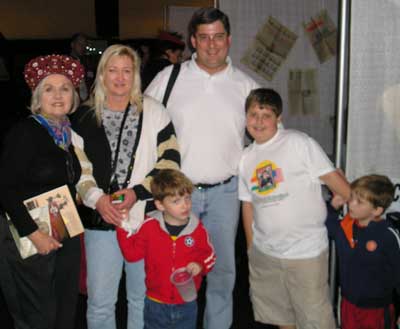 Kate Uhlir with Diana and Steven Baloth with twins Zakary and Andrew and cousin Micah Baloth
Top of Page
---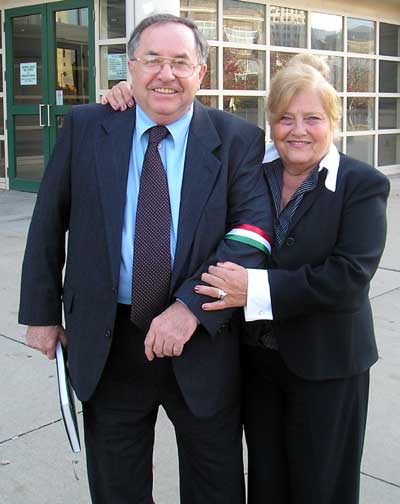 Danny and Kathy Vegh outside the Wolstein Center
(read more about Danny Vegh)
Top of Page
---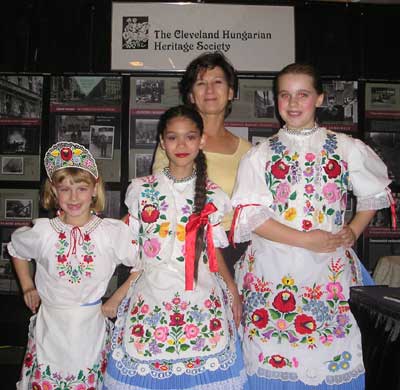 Young dancers in costume
Top of Page
---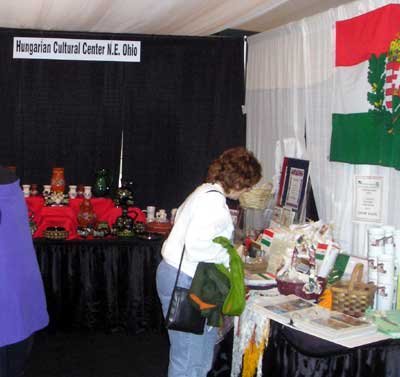 Hungarian Cultural Center booth
Top of Page
---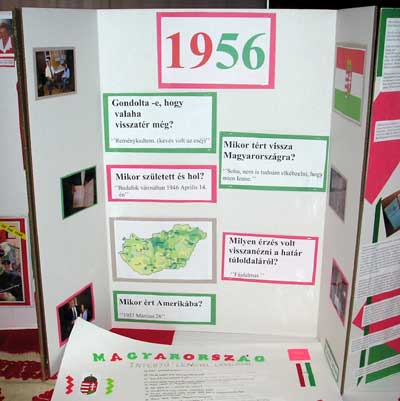 Student project about 1956
Top of Page
---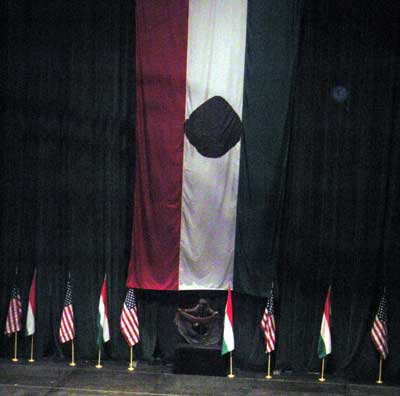 The empty stage with the new statue
Top of Page
---

Click to see photos of some of the performers
at the Festival of Freedom
---
Back to Top
Back to Hungarians in Cleveland