German Cultural Gardens
in Cleveland

The sign in front of the German Cultural Gardens
(dedicated June 2,1929)
---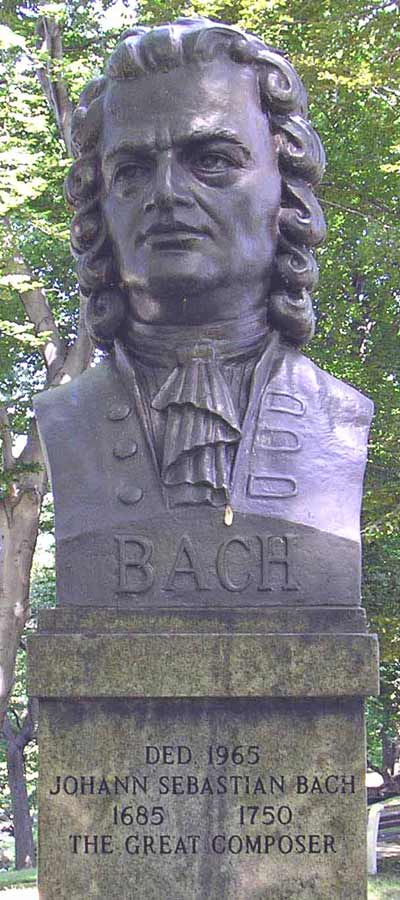 Statue of Johann Sebastian Bach in
the German Cultural Gardens
---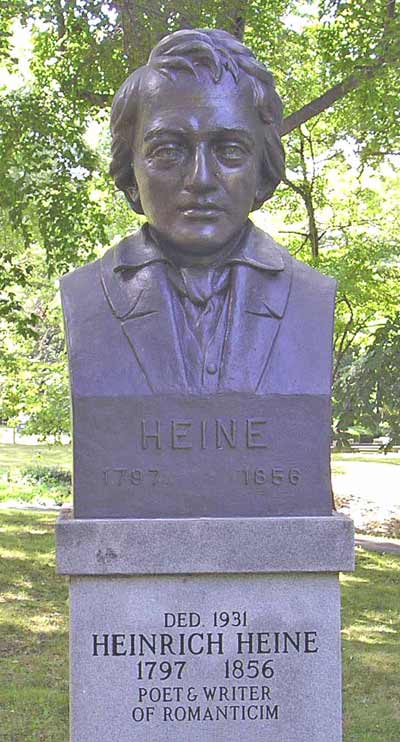 Statue of Heinrich Heine in
the German Cultural Gardens
---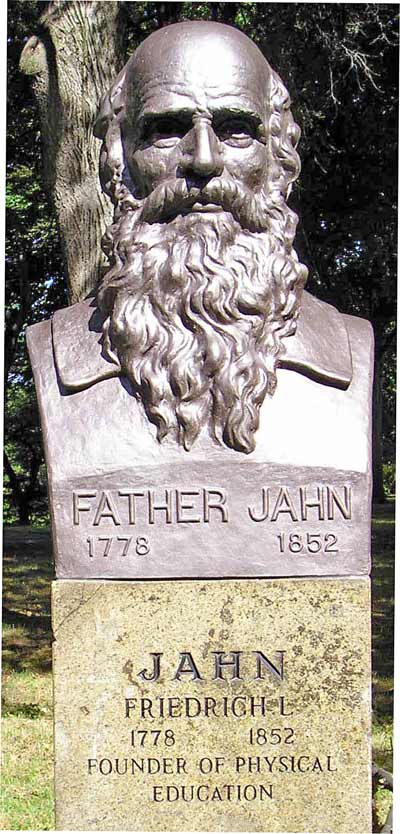 Statue of Father Jahn in
the German Cultural Gardens
In 1811, gymnast Friedrich Ludwig Jahn organized the first gymnastic clubs, or "Turn Vereine," as they are known in Germany. Friedrich Jahn was (and still is) known as "Father Jahn" for having fathered the many athletic clubs and for being like a father to so many young men.
He is also known as a great German nationalist. He was dismayed by the breakup of Prussia after the Napoleonic Wars in 1806 and fought for the renewal of the German nation. He was elected to the national parliament in Frankfurt in 1848.
Jahn also started the "4F" movement as part of his athletic clubs, the four Fs standing for "Frisch, Fromm, Froehlich, Frei," which translate as "Fresh (in body and soul), Godfearing, happy, free."
---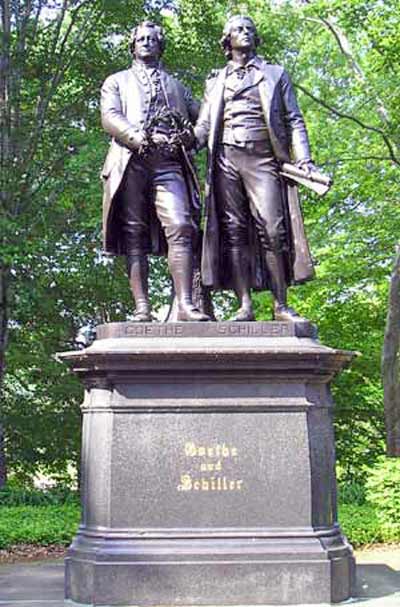 Statue of Goethe and Schiller in
the German Cultural Gardens
Johann Wolfgang von Goethe (1749-1832) was a German poet, novelist, playwright, courtier, and natural philosopher who may be best known for his poetic drama in two parts, FAUST.
Johann Christoph Friedrich von Schiller (1759-1805) was a foremost German dramatist and, along with Goethe, a major figure in German literature's Sturm und Drang (Storm and Stress) period.


---
---
Back to Top
How the German Cultural Gardens are maintained
Back to Germans in Cleveland