Television
Roy Rogers and Dale Evans
Dale Evans: Beyond the Happy Trails commemorative 2-DVD set


Hallmark Holiday Season 2011
Love's Christmas Journey All My Children' Natalie Hall, Dylan Bruce from As The World Turns and Passions¯and Greg Vaughan from The Young & The Restless star. Saturday, November 5 (8p.m.)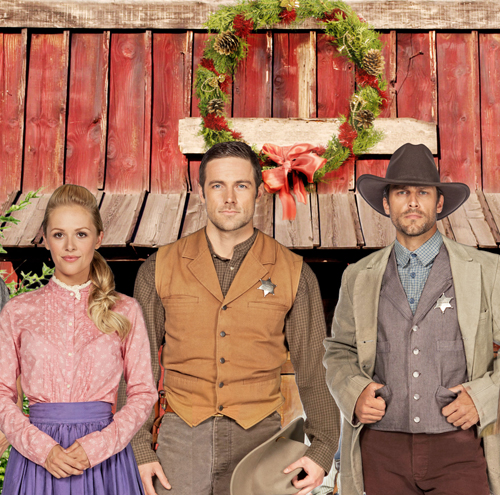 All My Children's Natalie Hall, Dylan Bruce from As The World Turns and Passions¯and Greg Vaughan from The Young & The Restless



Mistletoe over Manhattan
When Santa considers retirement, Mrs. Claus sets out to find some Christmas spirit in the place she believes it still exists, the place she fell in love with Nick - New York City. Sunday, November 6 (8 p.m.)

November Christmas
Bring along plenty of Kleenex for this one, folks. Saturday, November 12 (6 p.m.)

Lucky Christmas
Elizabeth Berkley has fallen on hard times as Christmas approaches. Saturday, November 12 (8 p.m.)

Cancel Christmas
Brat Pack legend Judd Nelson of The Breakfast Club fame as Kris Kringle himself. Sunday, November 13 (8 p.m.)

A Christmas Wedding Tail
90210's Jennie Garth with a Christmas Day wedding to plan. Saturday, November 19 (6 p.m.)

The Case for Christmas
Superman's Dean Cain has to defend Santa Claus in court. Saturday, November 19 (8 p.m.)

A Dog Named Christmas
The best kind of holiday tale, one that poignantly illustrates the unwavering resilience of the human spirit. Sunday, November 20 (6 p.m.)

Christmas Magic
Heaven Can Wait as a Reluctant Angel takes on one more earthly mission to earn her wings. Hallmark Channel original movie world premiere, December 18, 2011.


---
Eddie Munster is now 57 years old
The Munsters Marathon on Hallmark Channel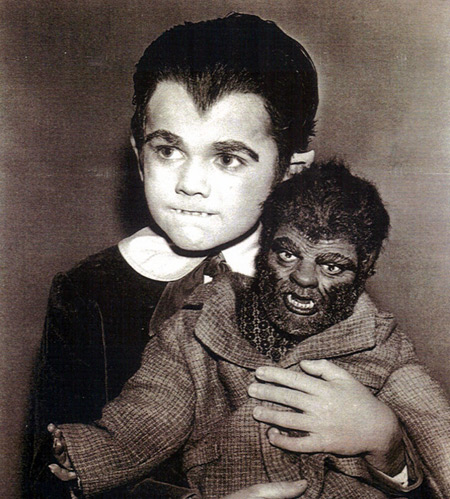 ---
Jerry Stiller - Never a Faker
Memories of Cleveland and much more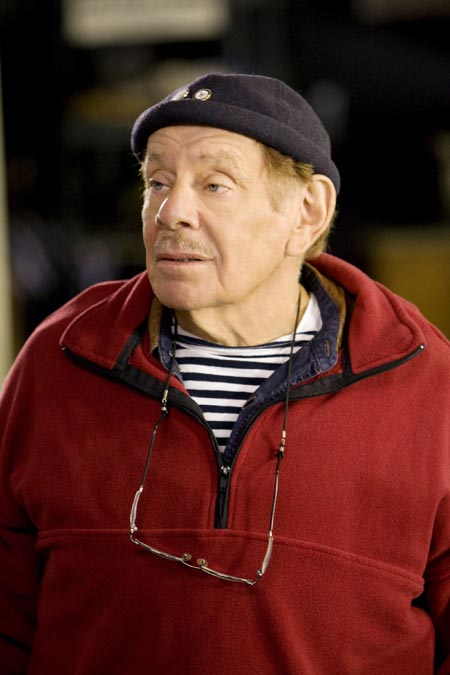 Ice Dreams on The Hallmark Channel
Starring Shelly Long, Jerry Stiller, Brady Smith and Jessica Cauffiel

John Wayne - and the Western - will endure
Hallmark Western with John Wayne's grandson

Bea Arthur - Thank you for being a friend
From Mame to Maude to Golden Girl

Henry Winkler - Fonzie from Happy Days
'The Most Wonderful Time of the Year,' a Hallmark Channel

WEWS Channel 5
60'th Anniversary Celebration

Craziest TV Dads
Top 20 List - Guess who is #1

Shelley Winters
Movie Actress died at 85 (1-14-06)

Jack Klugman - Tony & Me
An excerpt from his book about Overcoming Cancer

Johnny Carson remembered
1925-2004


---
---
---
---

---
Top of Page
Back to Culture for Cleveland Seniors and Baby Boomers