Food

WHAT: Crumb Kuchen from Wilkie's Bakery

DESCRIPTION: Hi, we grew up eating the crumb kuchen from Wilkie's Bakery on Lorain Avenue in the West Park area. Does anyone know of their recipe or if any of the family members still bake? They closed about 30 years ago. Thank you! Gerry Skalsky

ITEM NUMBER: WF0008

BUYER INFO:e-Mail wanted@ClevelandSeniors.Com

People

WHAT: Photo from Willards - 1940

DESCRIPTION: I have a photo and written on the back it says---Willard's- Box 3535-Cleveland Ohio-June 1940---does anyone here know about Willard's?

The photo is of my mother's sister---my mother is gone and this photo is my only link to any family on her side.

Can anyone identify the two persons in the photo?
Edie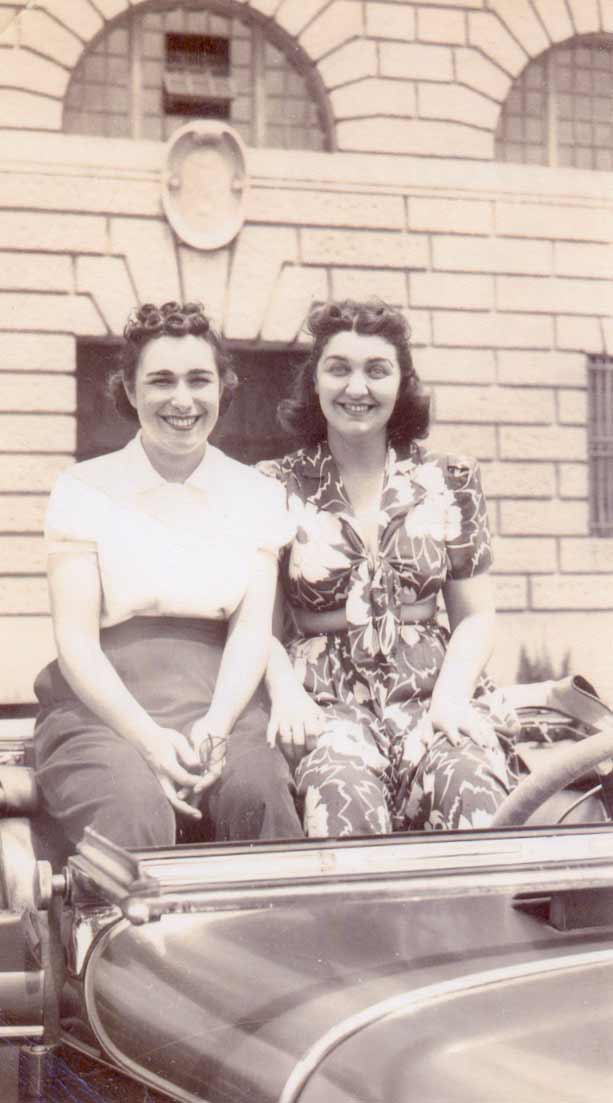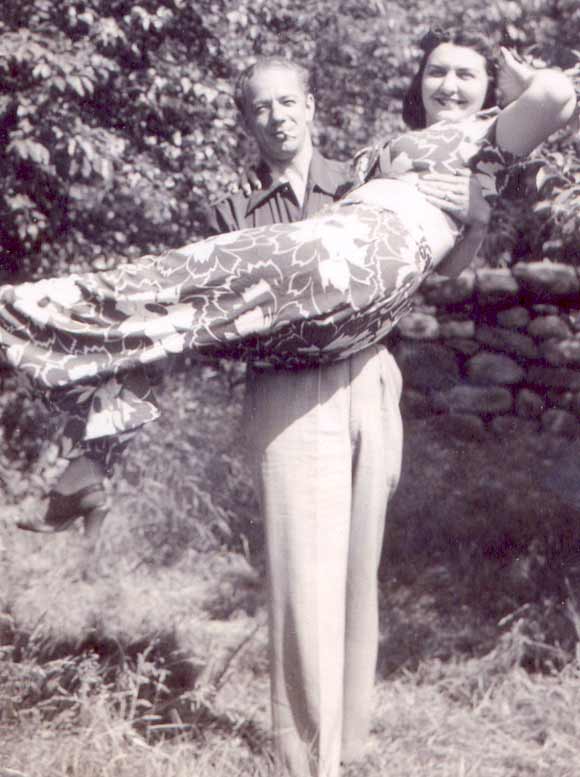 ITEM NUMBER: P004

BUYER INFO::e-Mail p004@ClevelandSeniors.Com

Food

WHAT: Chili Powder

DESCRIPTION: I'm looking for a Chili Powder, without heat. I have an old bottle of Durkee's, that is not at all spicy, but it's almost gone. I've been unable to locate the no-heat type I want. Any advice would be greatly appreciated.

ITEM NUMBER: WF0007

BUYER INFO:e-Mail wanted@ClevelandSeniors.Com

Food

WHAT: Busy Day Cake

DESCRIPTION: Fifty years ago I used to make a simple not-too-sweet cake called Busy Day Cake. I have looked and looked for the recipe but can't find it. I'd appreciate any help.

ITEM NUMBER: WF0006

BUYER INFO:e-Mail wanted@ClevelandSeniors.Com

Food

WHAT: Fried Green Tomatoes

DESCRIPTION: The bad weather this year has left me with dozens of green tomatoes. I have heard (from the movie) about Fried Green Tomatoes. Does anyone have a recipe? Are they any good?

ITEM NUMBER: WF0005

BUYER INFO:e-Mail wanted@ClevelandSeniors.Com

Collectible

WHAT: Old Time Radio Shows

DESCRIPTION: I've been a collector of Old Time Radio shows & would like to trade or copy your tapes or records from the late 1930's up to the 50's. I'm interested in The Shadow, Boston Blackie, Lux Radio Theatre, Lights Out, Hermit's Cave, Fibber McGee & Molly just to name a few. Let me know.

ITEM NUMBER: WC0006

BUYER INFO:e-Mail wanted@ClevelandSeniors.Com

People

WHAT: Mom needs companion

DESCRIPTION: My husband & I are 55, but my mom who turned 80 is bored, we need organizations like yours to send her info, to see if we can get her involved in activities, she drives and loves to do things, but she needs a companion.... so we are hoping this will help her along. She lives in North Royalton

ITEM NUMBER: P003

BUYER INFO::e-Mail p003@ClevelandSeniors.Com

People

WHAT: Where do single Seniors go?

DESCRIPTION: I want to start "dating" again, if that's proper to call it at age 68. Where do they "hang out" in the Greater Cleveland area? I don't drink, so bars are out. Where do SENIOR SINGLES GO?

ITEM NUMBER: P002

BUYER INFO::e-Mail p002@ClevelandSeniors.Com

Food

WHAT: Hough Bakery Butter Frosting

DESCRIPTION: Does anyone have a recipe for Hough Bakery buttercream frosting?

ITEM NUMBER: WF0007

BUYER INFO:e-Mail wanted@ClevelandSeniors.Com

People

WHAT: Genealogy - Recher

DESCRIPTION: I was surfing the net looking for any Recher names that I have not included in my "Recher Family Tree" when I came across your site. Are there any Rechers in that area who would like to know more or can provide genealogical information about the Rechers? Ron Recher

ITEM NUMBER: P003

BUYER INFO:e-Mail rjrkr@erols.com.

Entertainment

WHAT: Musicians?

DESCRIPTION: My mom is 82. She likes to play the cello but has stopped playing because "its not fun just to practice". Do you know of any seniors amateur string quartets or other outlet for senior musicians in Ohio?? Thanks!

ITEM NUMBER: ET003

BUYER INFO:e-Mail wanted@ClevelandSeniors.Com

Clothes

WHAT: Earrings

DESCRIPTION: Do you know where they have a good selection of earings for people who do not have pierced ears?

ITEM NUMBER: CL0001

BUYER INFO:e-Mail wanted@ClevelandSeniors.Com

Home

WHAT: Summer Quilt

DESCRIPTION: Where can I buy a summer quilt that is modern and not "country"

ITEM NUMBER: HO0001

BUYER INFO:e-Mail wanted@ClevelandSeniors.Com

Entertainment

WHAT: Boston Blackie?

DESCRIPTION: Who was the actor in a movie from way back called Boston Blackie?

ITEM NUMBER: ET002

BUYER INFO:e-Mail wanted@ClevelandSeniors.Com


See the reader response on the response page
Food

WHAT: Recipe for Sponge Candy

DESCRIPTION: Looking for recipe for sponge candy

ITEM NUMBER: WF0004

BUYER INFO:e-Mail wanted@ClevelandSeniors.Com

Entertainment

WHAT: Knitting Pattern

DESCRIPTION: I am looking for a knitting pattern doing up and down hills for a quilt - about 6" high

ITEM NUMBER: ET005

BUYER INFO:e-Mail wanted@ClevelandSeniors.Com

Entertainment

WHAT: Canasta?

DESCRIPTION: Are there any senior Canasta players out there? I haven't played in years but still like the game.

ITEM NUMBER: ET006

BUYER INFO:e-Mail wanted@ClevelandSeniors.Com

Food

WHAT: Recipe for Hungarian Goulash

DESCRIPTION: Looking for traditional, old-fashioned recipe

ITEM NUMBER: WF0002

BUYER INFO:e-Mail wanted@ClevelandSeniors.Com

Entertainment

WHAT: My Sister and I

DESCRIPTION: Does anyone have the words to "My sister and I"? It is an old song. Do you have the record or name of anyone who does it?

ITEM NUMBER: ET001

BUYER INFO:e-Mail wanted@ClevelandSeniors.Com


See the reader response on the response page
People

WHAT: Looking for Mrs. Antonia Turek

DESCRIPTION: Hi I am looking for Mrs. Antonia Turek, The last address I have on her was in Wickliffe Ohio, before that she was on Monterey Ave in Cleveland-Euclid , It is possible she has gone to the greater place by now. My family has bought from her a cook book, which we the third generation still use, specially on the holidays to bring back some old favorite recipes from the "old country " now our children are coming of age and we would like to pass them down to them. Our copies are showing signs of "good" wear, and we would like to know if a copy can still be found? The book is called Woman's Glory in the Kitchen by the Slovenian Women's Union of America our published date is 1963

ITEM NUMBER: P001

BUYER INFO:Dee at cooking@nyc.rr.com

Collectibles

WHAT: Doc Savage Items

DESCRIPTION: Any books, recordings, radio shows or other memorabilia from Doc Savage
ITEM NUMBER: WC0001

BUYER INFO:e-Mail wanted@ClevelandSeniors.Com

Sports

WHAT: Slim Gym

DESCRIPTION: Does anyone have one of those exercise machines called a Slim Gym? It's a blue plastic surface that you lay on and it bends in the middle so you can stretch and rock

ITEM NUMBER: WS0001

BUYER INFO:e-Mail wanted@ClevelandSeniors.Com

Food

WHAT: Recipe for Hough Bakery Butter Kuchen

DESCRIPTION: Since Hough Bakery closed we have missed their butter kuchen. Does anyone have a recipe?

ITEM NUMBER: WF0001

BUYER INFO:e-Mail wanted@ClevelandSeniors.Com


See the reader response on the response page
Collectible

WHAT: Cleveland Municipal Stadium

DESCRIPTION: Memorabilia from the old Cleveland Municipal Stadium (including sporting and other events that were held there)

ITEM NUMBER: WC0002

BUYER INFO:e-Mail wanted@ClevelandSeniors.Com

Collectible

WHAT: Dorothy Shay

DESCRIPTION: Records or tapes of Dorothy Shay

ITEM NUMBER: WC0003

BUYER INFO:e-Mail wanted@ClevelandSeniors.Com